Because She's Worth It ~ Prima Donna Myla Sports Bra
By HOLLY JACKSON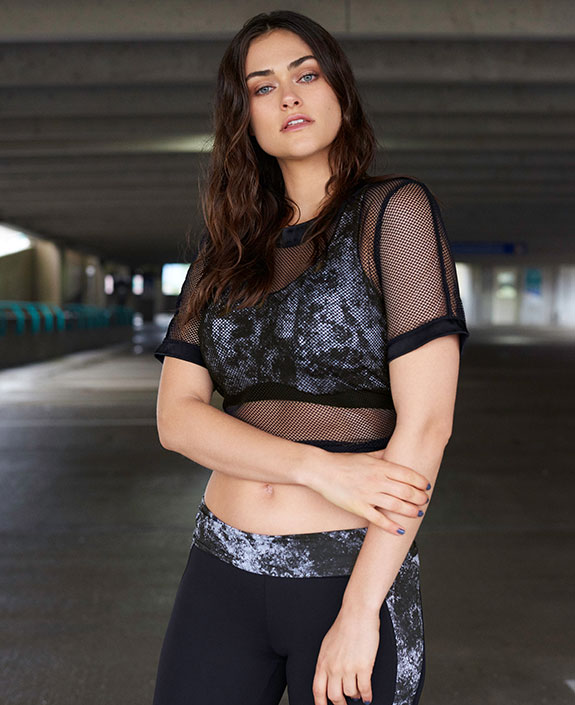 I feel like if there is one thing everyone who works with Ellen Lewis knows about her, it is this: she absolutely loves horses. She's crazy about them! I'm scared of horses and have never tried riding one, but I've been told by multiple people that horseback riding is a great test of a sports bra. Given this, it isn't surprising that Ellen owns a ton of sports bras and wears them a lot. She's become a personal expert on the subject and I take her thoughts seriously.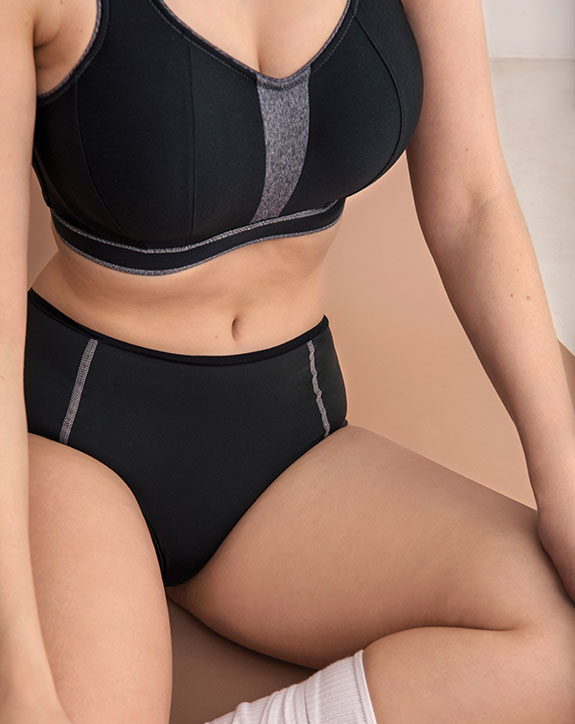 Ellen recently got the chance to try out one of the newer releases from Prima Donna: the Myla Sports Bra. Prima Donna applies the same quality to their sports bras as they do their regular bras, which are legendary and have a cult following among women who wear larger cup sizes. Their Sweater High Impact Underwire Sports Bra is already a favorite of women who love high impact sports, so lots of customers will be excited about the limited edition release of the Myla alongside the Sweater bra.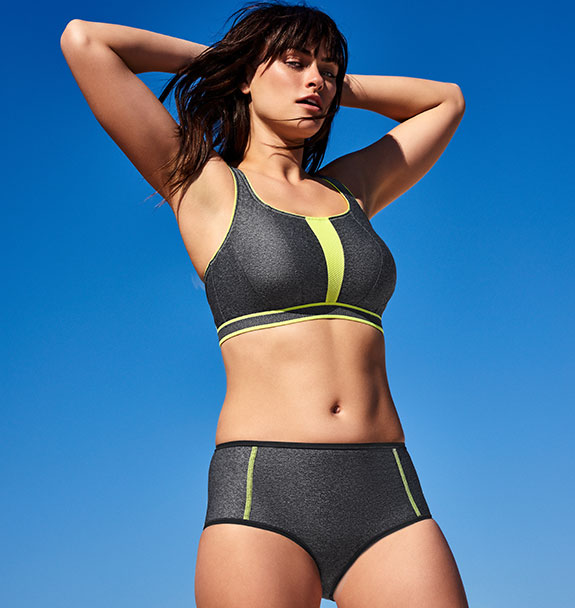 Both bras feature all the things most customers already love from Prima Donna, like encapsulated cups and wires and moisture wicking materials that keep people cool. Even the hook and eye closure is cushioned for comfort! The underband is designed for both support and comfort. While the Sweater bra comes in more basic colors, the Myla comes in a trendy greyscale galaxy print that would look great in an exercise class. The bra comes in sizes B – G, 32 – 40 bands and will have a matching work out pant for those who want to make a fashionable matching workout ensemble.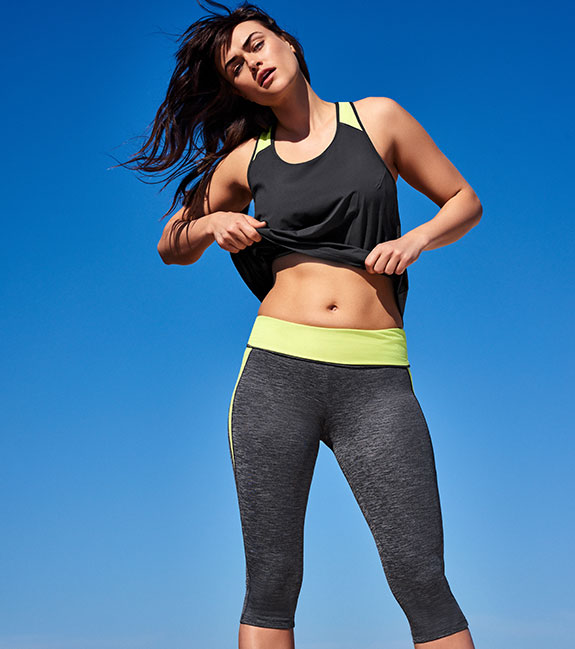 Ellen has already worn this bra riding and loves it! "I wore the limited edition Myla bra riding this morning. It was great! No bounce, no digging in, and very comfortable. This particular bra is very cool to the touch. It's a yes for me as I live in sports bras here in Mexico!" she says.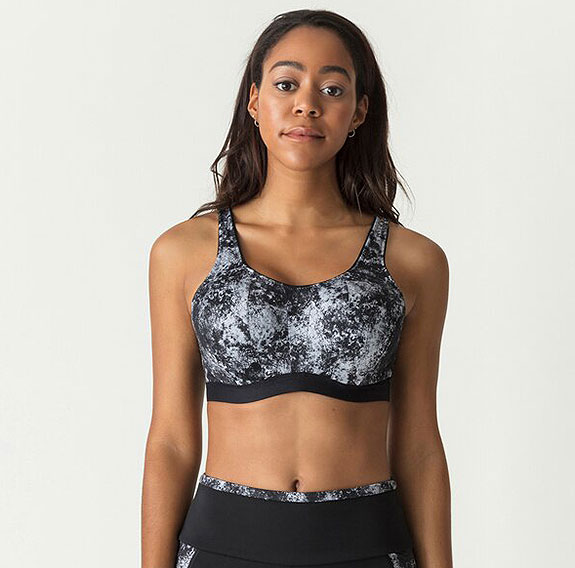 It's great that Prima Donna is adding to their high quality sports bra line up and providing more options for women who already love the Sweater bra. It's another winning piece from a brand that sets standards for quality and design for women who wear larger cup sizes.