'My Favorite Things' ~ P.J. Salvage
By ELLEN LEWIS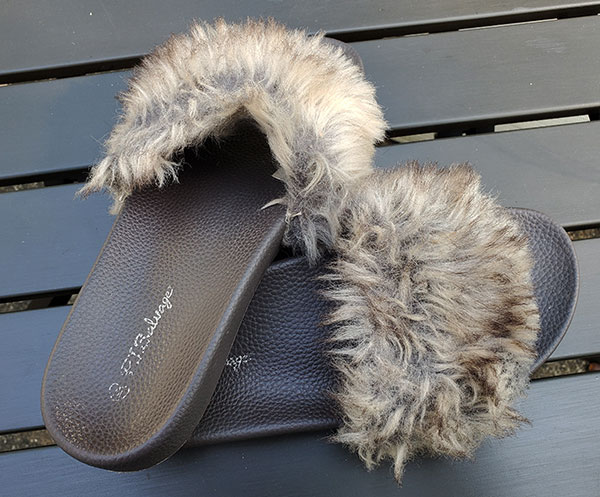 You might be asking yourself why I have posted a picture of my 2 year old P.J. Salvage slippers on the blog today. It's really quite simple: They are one of my favorite things. They are so comfortable, so durable and so supportive; I actually fly them back and forth in my suitcase. These slides have traveled, inadvertently, to Starbucks, and to a dinner party (I did turn around and drive home to change). I forget that I am wearing them. Most of us have clothing pieces to which we always turn, despite a plethora of choices in the closet. Those are our wardrobe pacifiers, the items that delight us, nurture us and bring us home.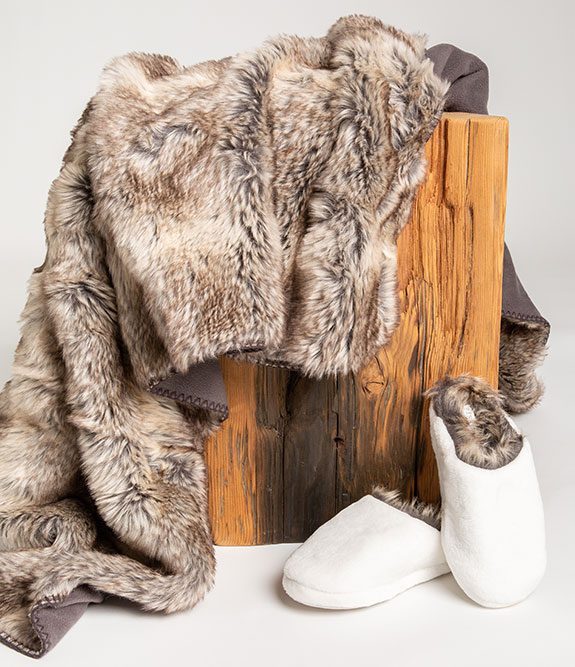 P.J. Salvage defined itself as a lifestyle brand long before it became common marketing speak in the Intimate apparel business. Slippers are just one of a multitude of accessories that have been integrated into P.J. Salvage sleep and lounge collections as the company expands its wholesale horizons.  Socks, hats, blankets and more are coordinated with pajamas, robes, and separates; casual comfort items all enhanced by the signature eccentricities that elevate these designs to streetwise status. I would not be surprised to see actual jackets soon. The faux fur pieces pictured here are my personal favorites. I might have to add these to my winter wish list.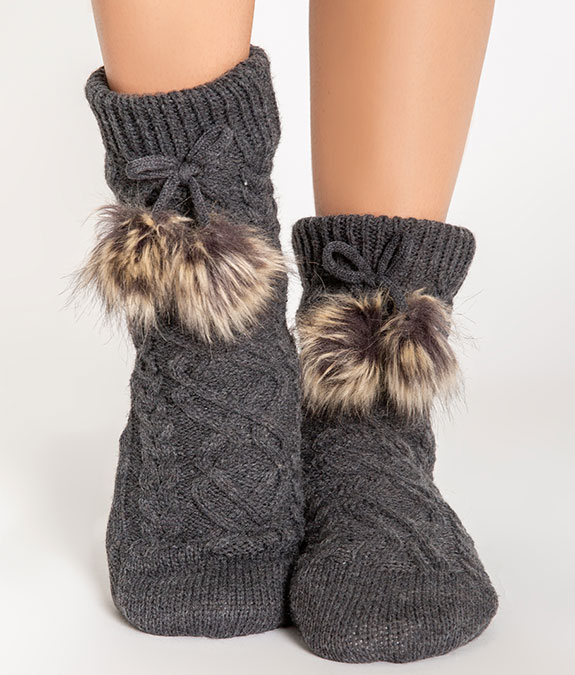 "Don't You Stay at Home of Evenings? Don't You Love a Cushioned Seat in a Corner, by the Fireside, With Your Slippers On Your Feet?
Oliver Wendell Holmes Sr.