Simone Perele Transforms the Nursing Bra
By HOLLY JACKSON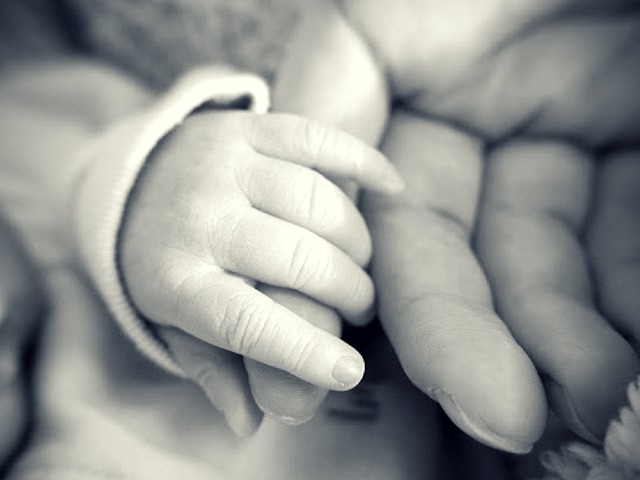 One of the biggest challenges of navigating new motherhood is keeping up with the way your body changes. Your body isn't recognizably yours as you knew it for a long time after giving birth. Trying to shove yourself back into your old clothes and your old routine too soon can be mentally and physically impossible. Since you're slowly evolving into whatever blend of old you and new you will be your new normal, it makes sense that you want want a bra that is designed to evolve with you.
The  Simone Perele Eden Nursing Bra has a French pedigree and a classic French look that lingerie fans will covet. It's designed with all stages of nursing in mind, which makes it a unique entry in the market. Experimenting with underwires for nursing mothers has been a theme in the maternity sector over the past few years, but Simone Perele has built a bra that gives people the best of both worlds. This bra features removable underwires so it can be used as a wireless or wired bra at will. This allows women to change the level of support and structure they want underneath their clothes over time without sacrificing comfort or practicality.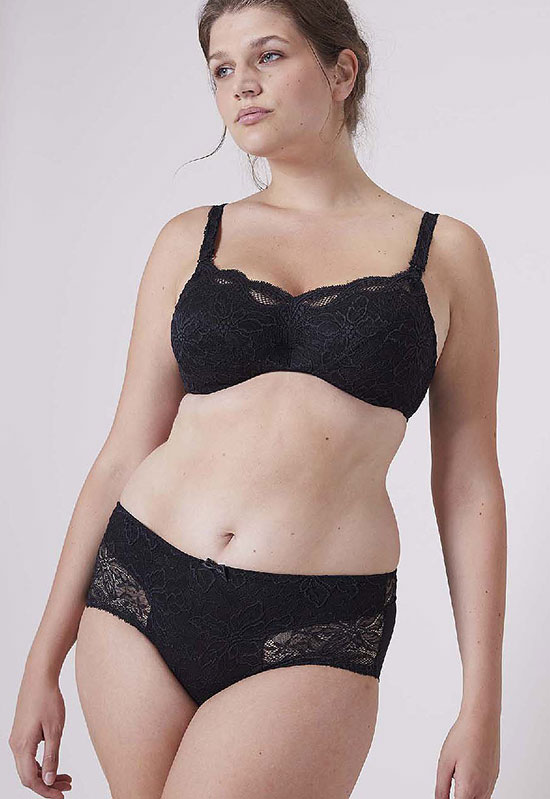 The bra itself is just as French as you would expect from a high quality brand like Simone Perele. Chantilly lace is lined with cotton to create the cups. The top of the cups use a stretch lace panel to help fit rapidly changing breast tissue shapes. Straps widen as the bra goes up in size for more comfort, while the ballet style back helps smooth skin and tissue under clothing.  The bra is available in an admirably wide range of sizes (32D to F, 34 – 36C to H, 38C to F, 40C to E).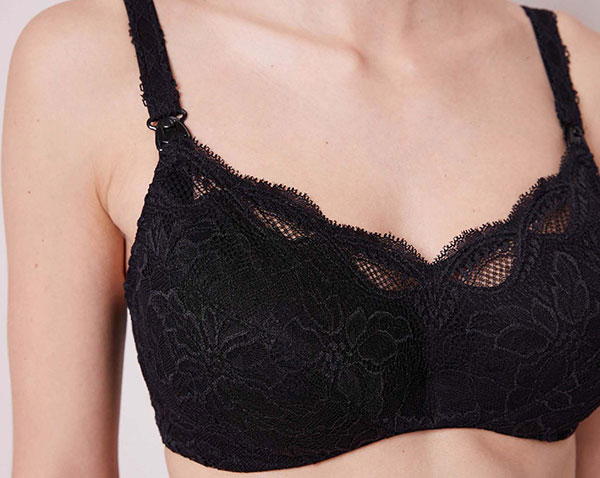 It's nice to see a company making a quality nursing bra that is designed to evolve with the customer! I suspect this bra could be worn after nursing as well with the wires back in, ensuring that the customer has one special bra in their lingerie drawer while they shopped for their new size.