Five British Indie Brands of the Moment ~ Perfect Holiday Gifts
By HELEN MASTERS ~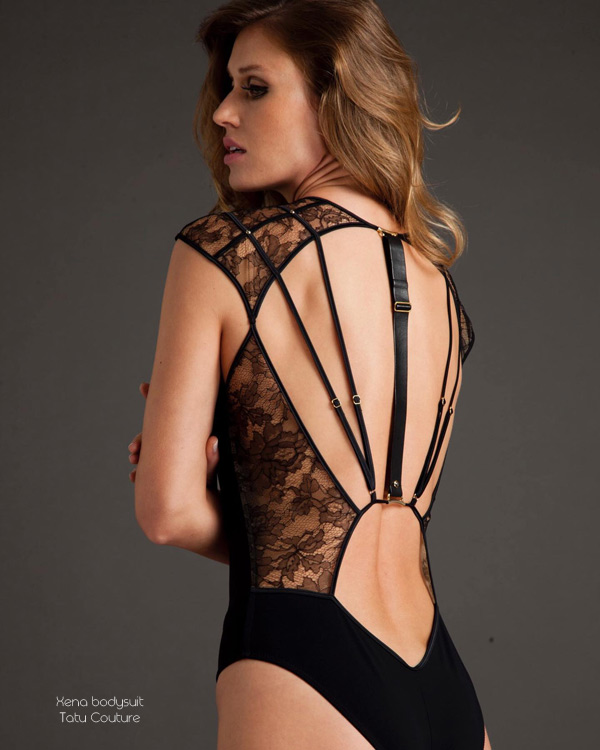 Britain is rarely out of the news these days thanks to Brexit giving us centre place on the world stage, so what better time to focus on the hottest British indie brands of the moment?
Just in time for Gift season, my latest blog features an expanded Hot List and rounds up my top 5 Indie Brands – this is luxury lingerie and loungewear to die for!
Helen's Hot List
Hot British Brand  #1 – TATU COUTURE
Fusing tailoring techniques and ready-to-wear elements into lingerie, Tatu Couture creates 'timeless works of art for the body'. The brand was founded in 2012 by lingerie designer Luisa Sidoli and is in my opinion a hidden gem. Luisa's vision was to steer the brand away from mass production, towards skillfully developed and hand produced investment pieces that stand out through unique design, exquisite craftsmanship & luxurious fabrics.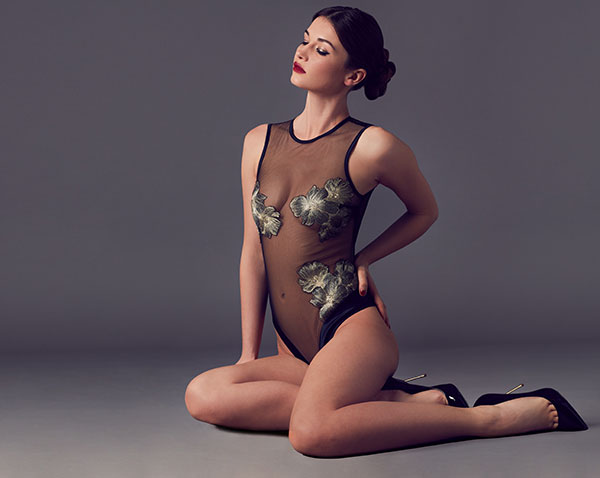 The end result is a collection which blurs the lines between what is traditionally considered 'underwear' with highly versatile pieces which can be styled as outerwear – and what I love is the way this brand constantly pushes the boundaries of conventionality while staying in touch with their core philosophy: a perfect blend of erotic appeal & sophistication.
The Tatu Couture collections can be found in selected boutiques Worldwide and online at TatuCouture.com – here is a glimpse of AW19 in all its glory –  I particularly love the gorgeous bodysuits !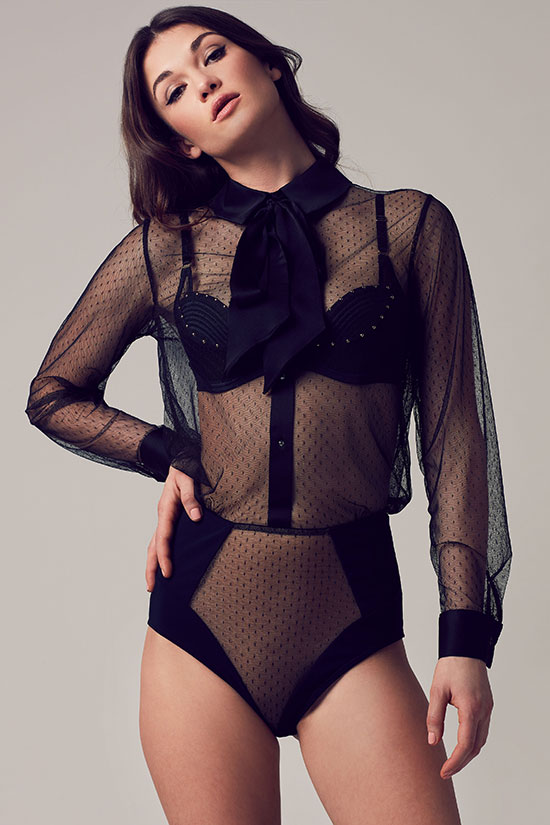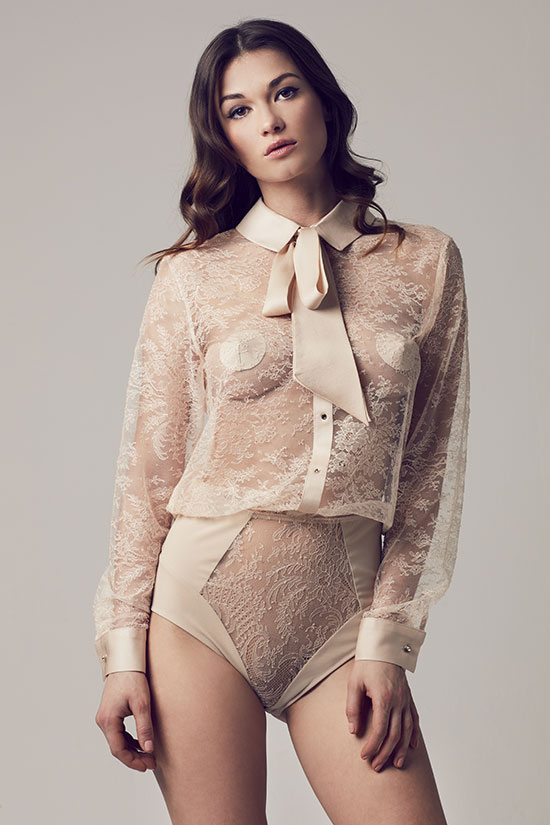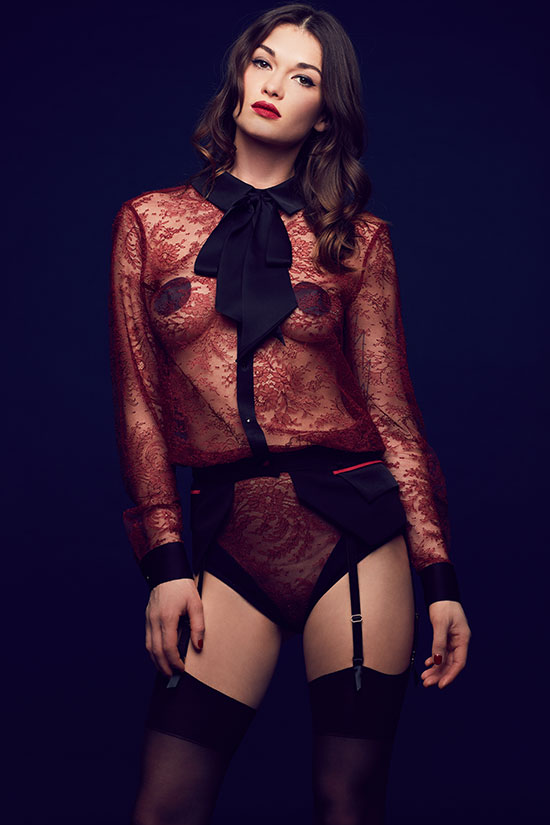 ---
Hot British Brand #2  – RAINE and BEA
Raine & Bea is a truly theatrical lingerie brand! The brand's influences come from the founder's extensive work providing costumes for high profile West End shows in London and for none other than superstar Celine Dion on her Taking Chances Tour in 2008.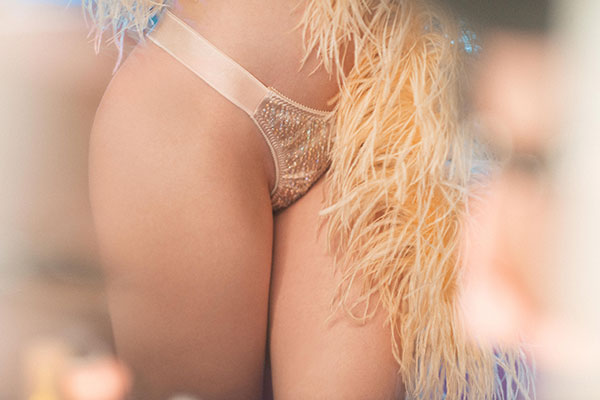 Using British silk and textured fabrics, Swarovski crystals, and cruelty free ostrich feathers, Raine and Bea has cleverly added the drama of theater to its lingerie designs, allowing every woman to be the star of her own stage – and as a regular show off, I love it!
The brand has won many awards since its launch in 2013 and has garnered a celebrity following and client list which keep it tied to its theatrical heritage. I simply love the concept of lingerie that not only is for a private moment but can also be shown on stage or worn on an evening out to be seen.
Check out some of my favorites here  and read on to find out why Raine and Bea also gets my latest Hot Retailer spot too!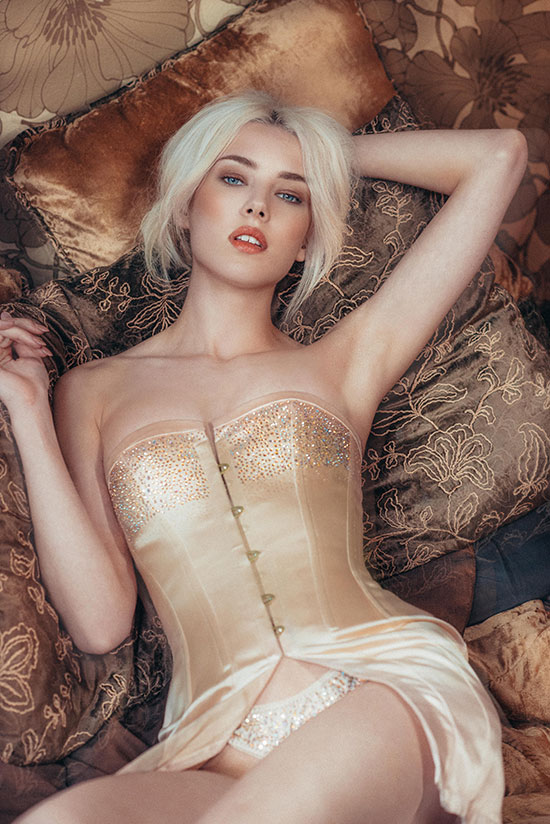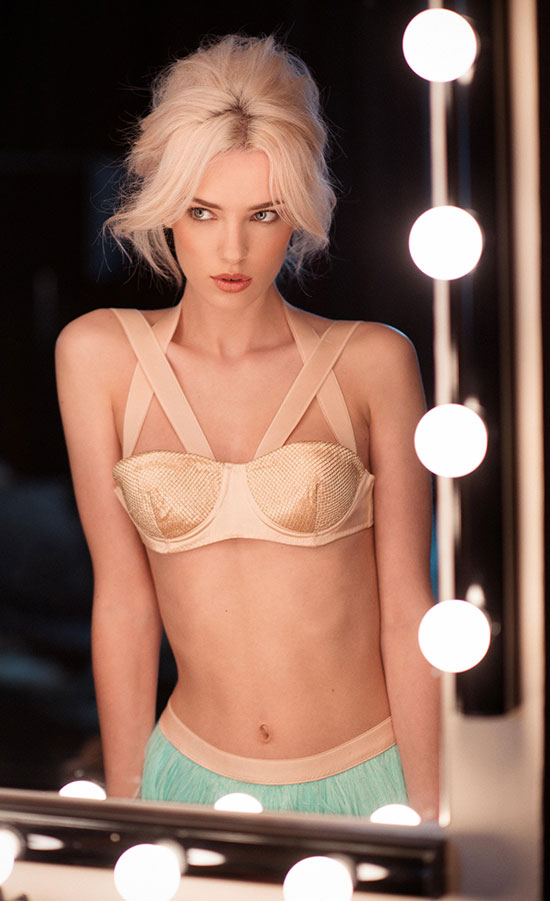 ---
Hot British Brand #3 – LUCY MAY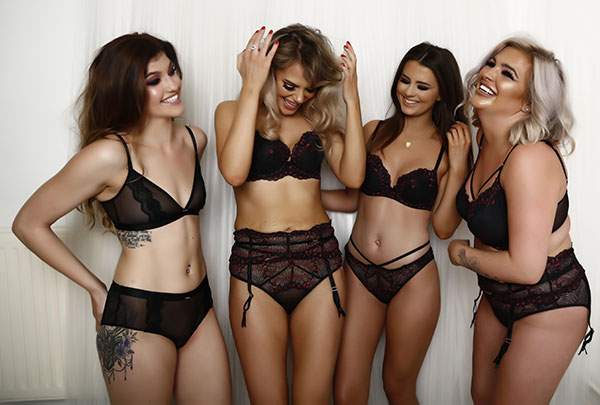 Bang on trend, and bang on the money I love Lucy May! After decades in the fashion and lingerie business, founder Natalie created Lucy May Lingerie for ' real women who want to celebrate who they are and embrace what they've got. It's about making you feel good in your own skin and what you wear next to it.'
Lucy May not only provides beautiful lingerie that can be worn in and out of the bedroom at amazingly affordable prices, but also hand makes every piece using its own highly skilled team here in Sheffield, Great Britain.
The brand spans sculpted 'va va voom' styles and softer, looks for lounging and a focus on the perfect fit is key to the team – so much so, that clients have the choice of a personal fitting consultation either at the Lucy May Boutique in Nether Edge Sheffield or at their own home for larger groups.
The feel-good factor doesn't stop with lingerie either – Lucy May has a range of sensual candles to set the mood – with different designs and scents to match each of the beautiful Lucy May lingerie ranges. Check out this innovative and entrepreneurial brand at LUCY MAY LINGERIE  or visit at 9 UNION ROAD, NETHER EDGE, SHEFFIELD S11 9EF – and here are a few of my favorites from the collection!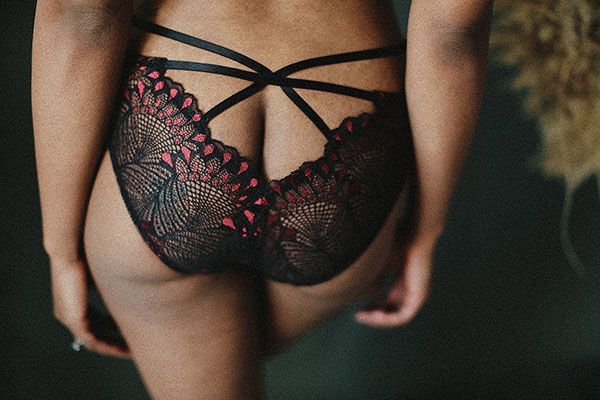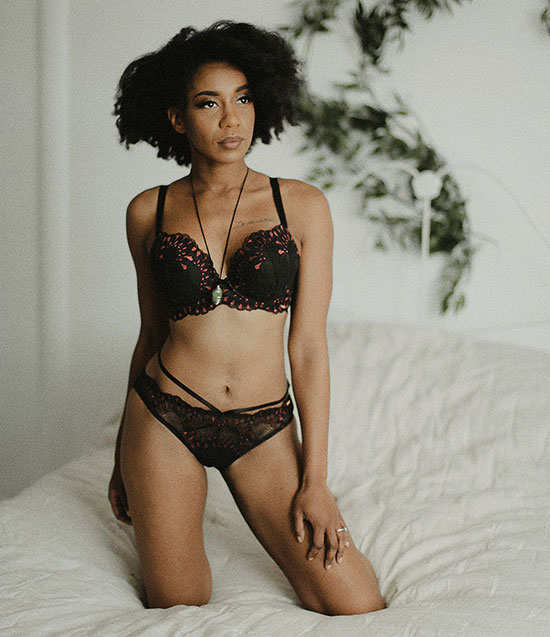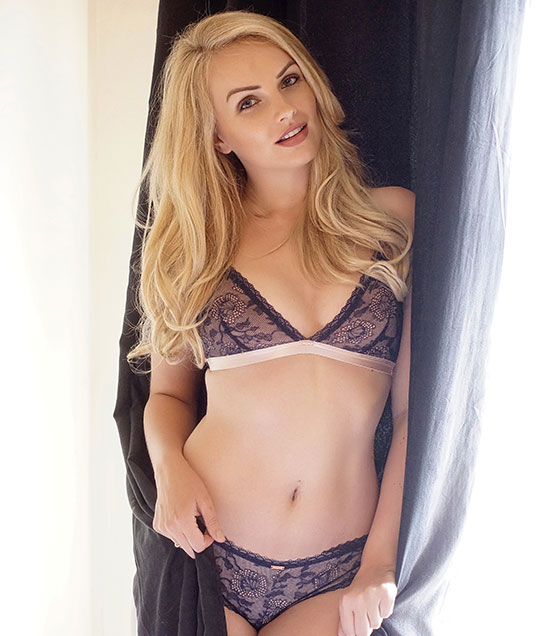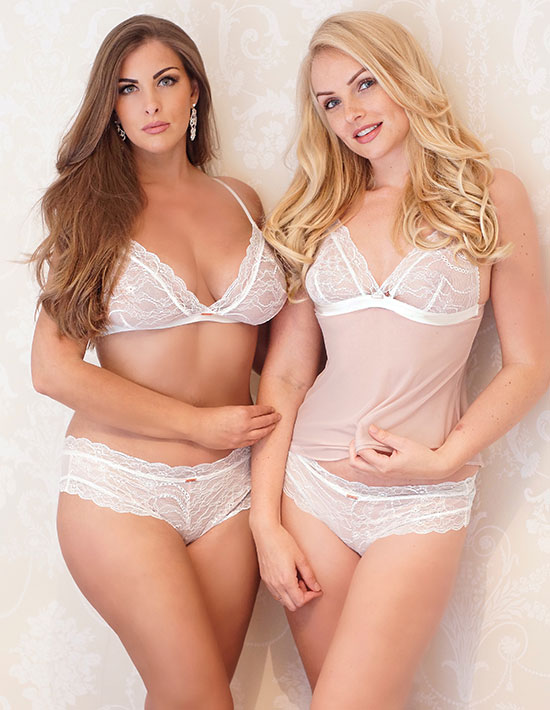 ---
Hot British Brand 4 – STUDIO PIA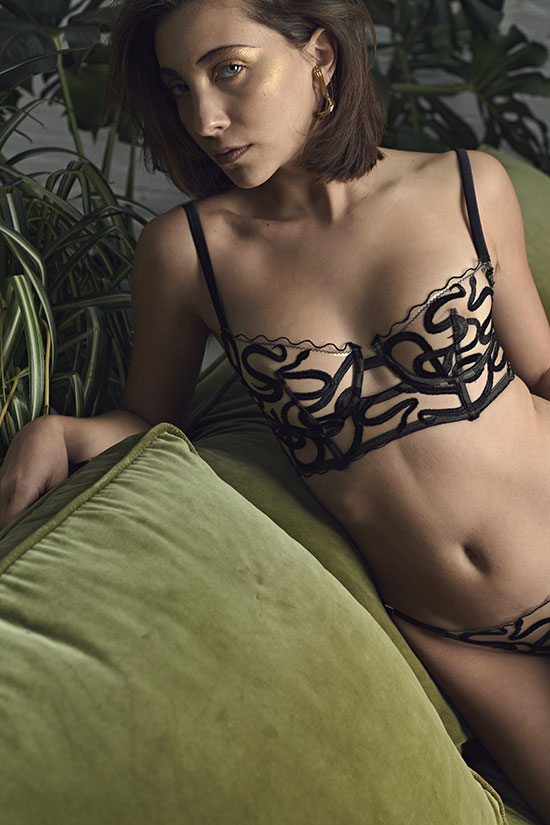 I couldn't resist featuring the latest lines from Studio Pia – a London Briefs favorite – whose AW19/20 collection, Arcana, is inspired by modern witchcraft and Frances F. Denny's 'Major Arcana: Witches in America' photography project. Magical new embroideries reference themes throughout Denny's work with swirling serpents and realistic golden chains. Jungle greens and rich golds evoke the natural backdrop of the collection, providing a perfectly on-trend Autumn Winter palette. It's defiantly different – check out STUDIO PIA  and take a look now!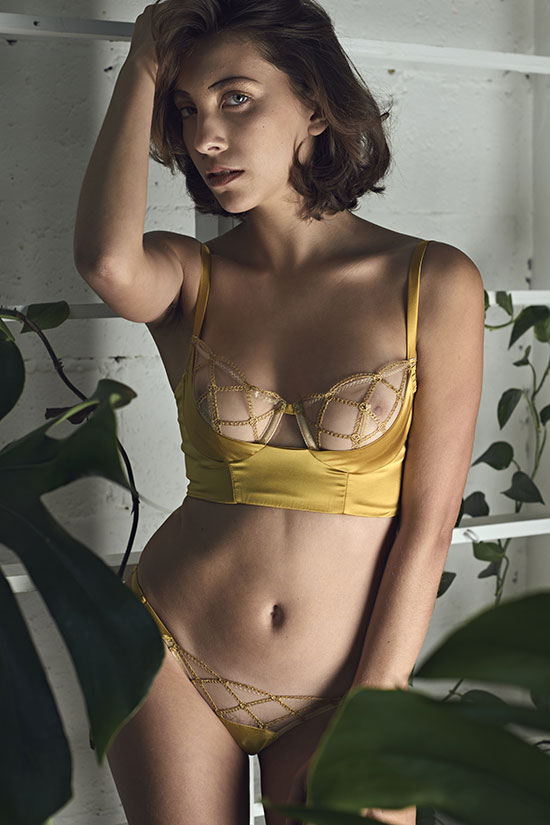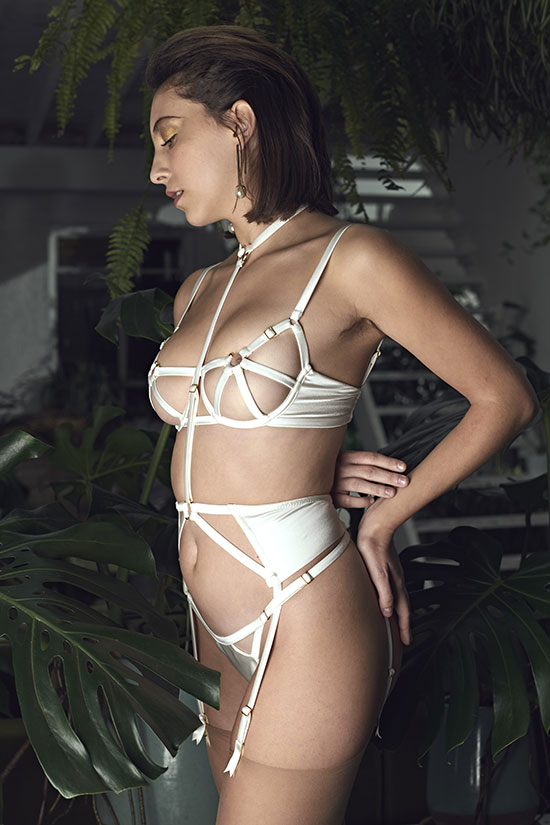 ---
Hot British Brand #5 – HESPER FOX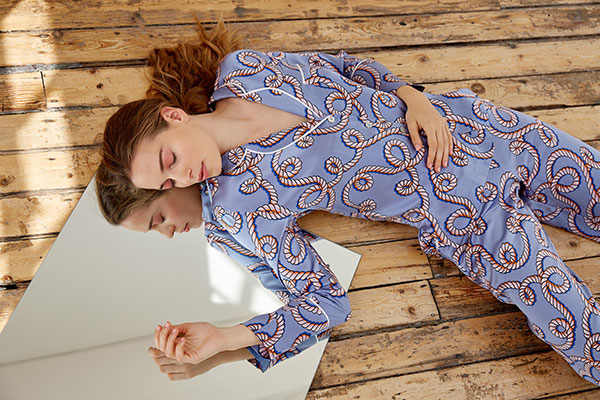 Loungewear continues to reign supreme amongst Brit indie designers and Hesper Fox is a brand I have known and watched grow from the start – and boy, has it grown! Now showcased in some of the finest London department stores, it was launched in 2016, as a London-based sleep, lounge and resort wear brand with an identity anchored firmly in print-led design, inspired by an enduring love of travel, colour and the arts.
Sleepwear pieces blur the line between loungewear and ready-to-wear, and each collection features vibrant colour palettes and exclusive prints. I love the fact that each season brings something fresh while the signature style of timeless, relaxed sophistication remains a constant.
Think lazy Sunday brunches and cosy nights by the fire and you won't go far wrong! Check it out at HESPER FOX and have a look at my favorites here…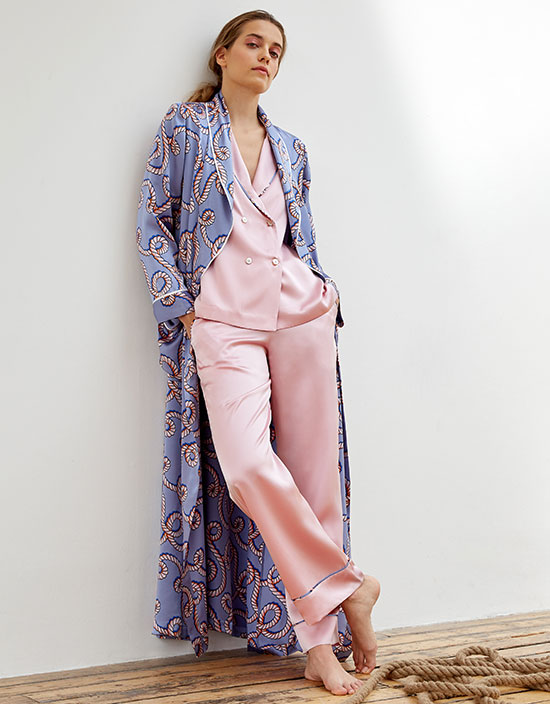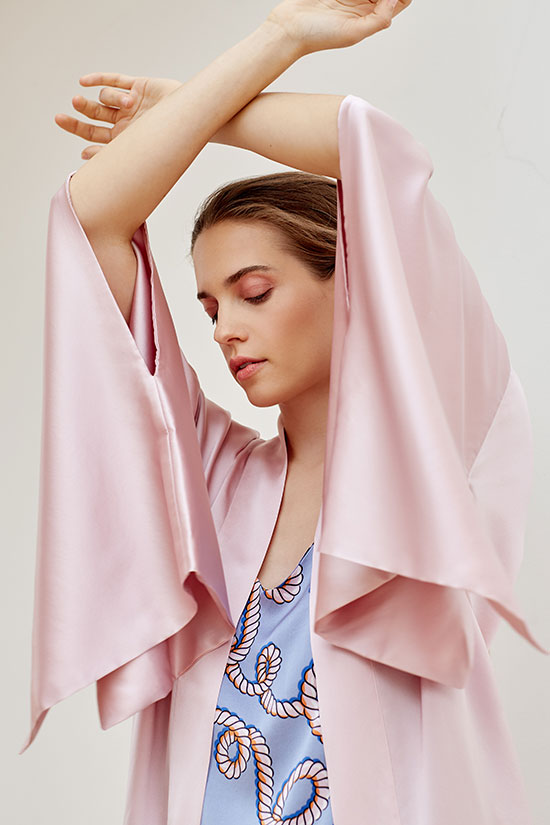 ---
HOT BRITISH RETAILER – Raine & Bea
---

My Hot British brand known for theatrical lingerie feature again as the Hot Retailer of the moment too! Raine and Bea opened their first boutique in December 2018 in the historical market town on Clitheroe situated in Lancashire UK. Less than a year on, they have gone from strength to strength, adding new clients and new brands all the time, as well as featuring their eponymous label. Proud owners of the accolade 'The Smallest Lingerie Boutique in Britain', they are proof that size really doesn't matter with a business that is going from strength to strength! Check it out at 4 Moor Lane, Castlegate, Clitheroe, Lancashire BB7 1BE. Tel: 01200 538941