Star Studded Swimwear ~ Parfait's Big Splash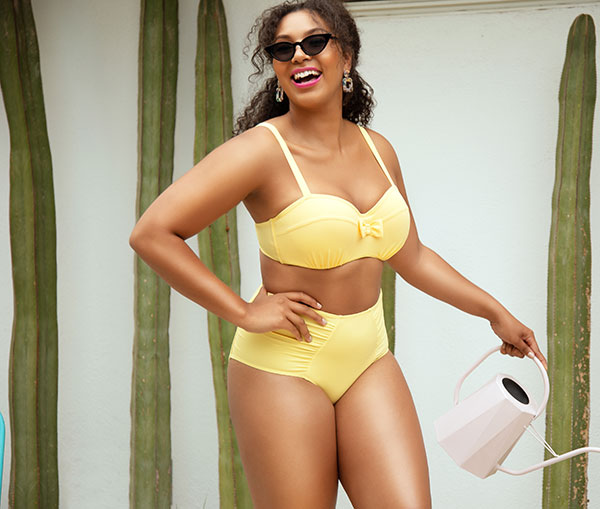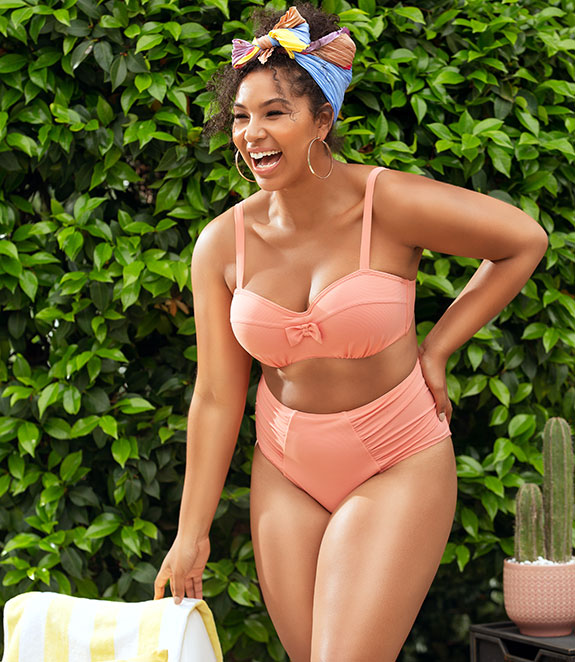 One thing I really appreciate about the Parfait brand is the intensity of due diligence they have done since they launched in 2010. A successful foray into large cup, plus size intimates (up to a K cup, UK sizing) in which construction details and fit issues can make or break a business, has enabled their new Aqua Swimwear initiative. The swimsuits and cover-ups are trendy statements engineered for a curvy woman who needs bathing suits with full on bra support and comfort. Launching at retail for Spring 2020 four star turning collections: Rita, Vivian, Lauren and Brigitte offer styles available from S-4XL and 32-42, C-G cups (UK sizing). Luscious color palettes, effective detailing and subtle shaping result in beachwear worthy of any sea or pool side resort.
Rita is a vintage inspired statement channeling old Hollywood fitting 32-40, D-G, S-4XL in dream blue, cherry and black.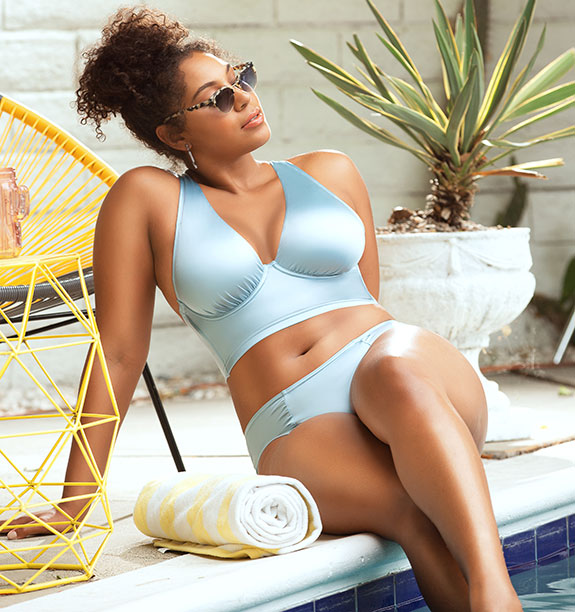 Vivien plays with classic shapes to create retro styled designs fitting 32-42, C-G, S-4XL in dream blue, pink blush and lemon drop.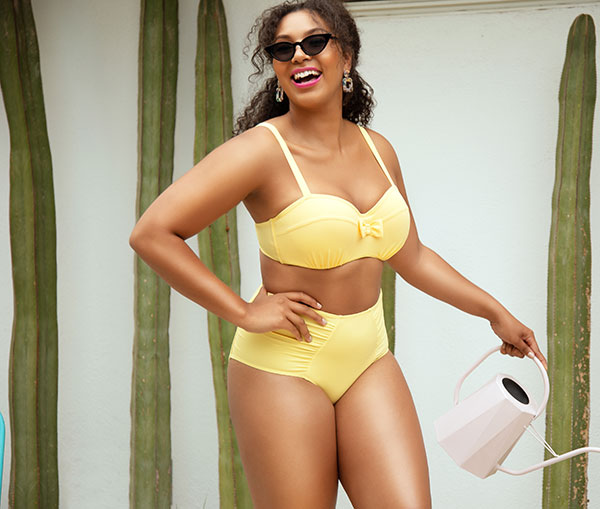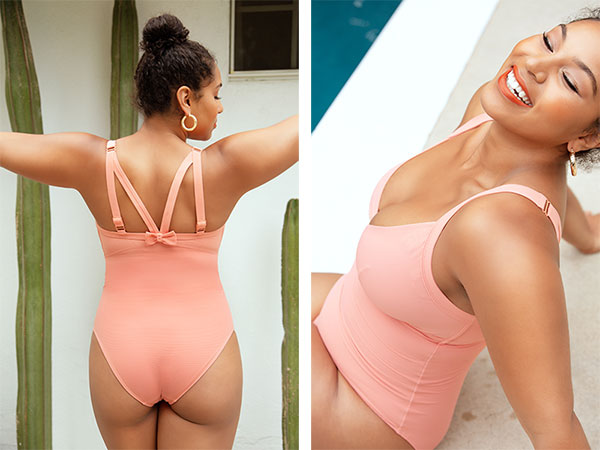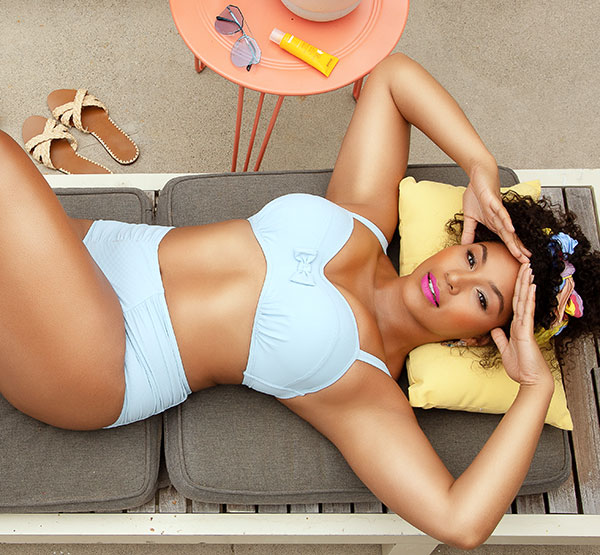 Lauren is a playful contrast of color extolling an effortless glamour fitting 32-40, D-G, S-4XL in Black/White, Dark Mint/Tibetan/Stone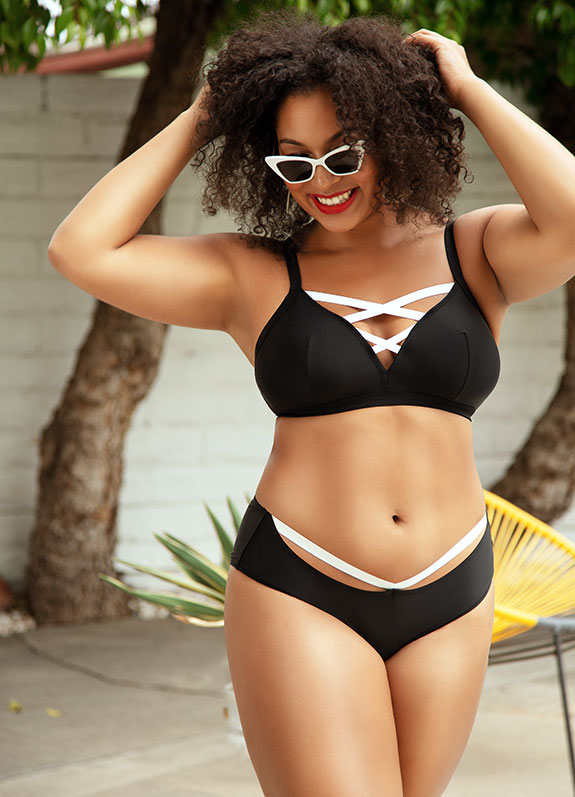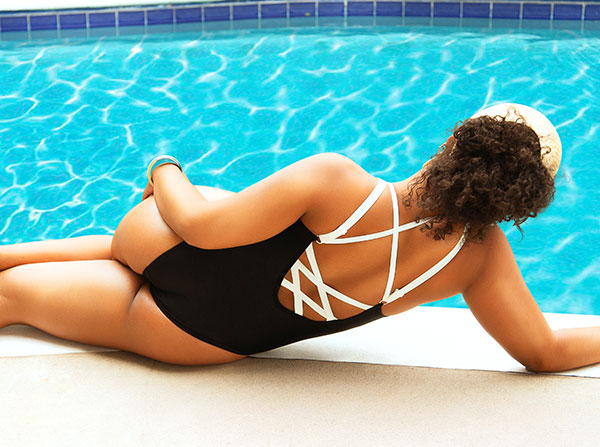 Brigitte exudes a bohemian chic, trimmed with the requisite macramé for a laid back effect. 32-42, C-G, S-4XL in Rumba Red, Peach Bud, Dark Mint