Panache Holiday Guide ~ Deep Hues… Dark Shades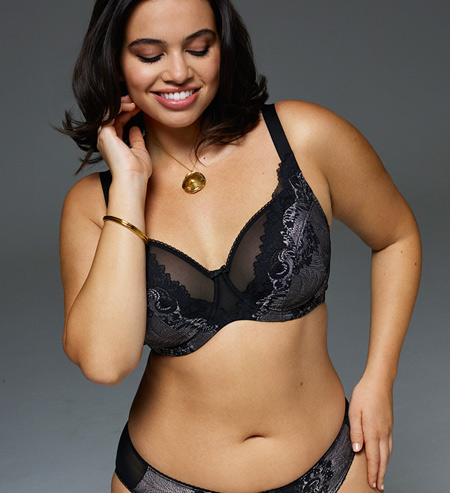 Deep hues have arrived from Panache and Sculptresse in Envy, Dionne, Katya and Corrine just in time for all of your holiday wishes!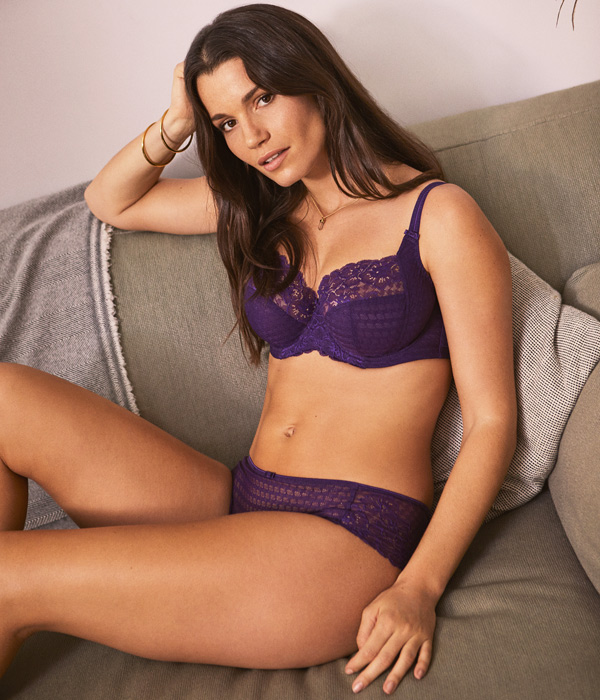 Panache classic, Envy returns in a pigmented purple, featuring a three-section balconnet for support with a controlled stretch embroidered top, accommodating nearly all bust types.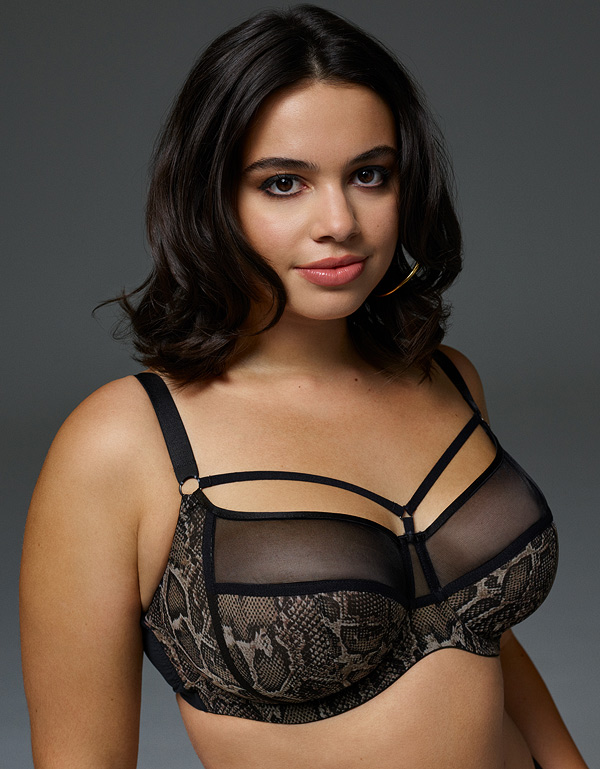 You'll go wild over this Sculptresse fashion favorite! Dionne is now available in a seductive python print. This style features a cage detail and is supportive up to a K cup.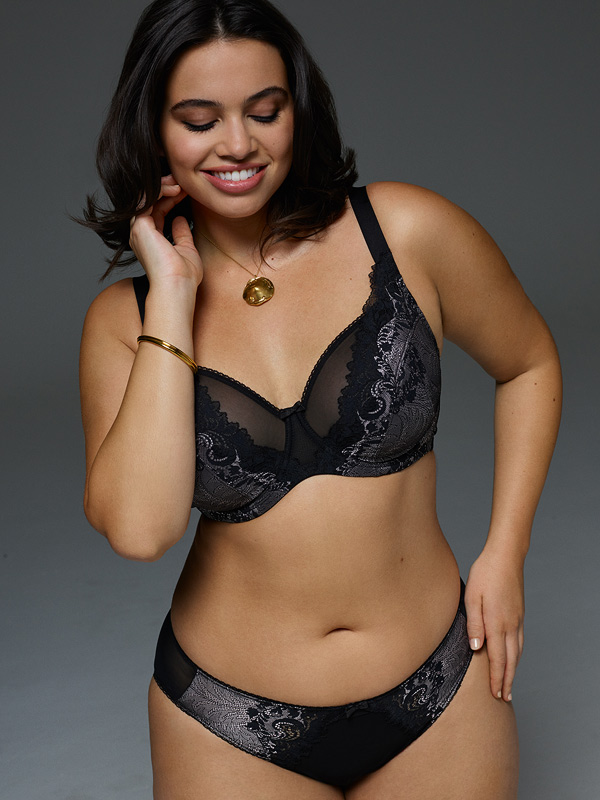 This holiday season Panache introduces new style Katya. This high apex bra has contrast stretch lace, and a mesh lined bottom. Katya is perfect for a natural bust shape, whilst allowing for a more comfortable, stylish fit.
Brand new addition, the Corrine balconette features the updated look of tango.
Corinne balconette brings together key design elements of best-selling brand heroes Tango and Nouveau to create the perfect "party season bra." A statement graphic leaf design adorns each cup along with scalloped edging and decadent hand-crafted embroidery.