Le Mystere's Modern Mesh, Full Fit, Cut & Sew Bra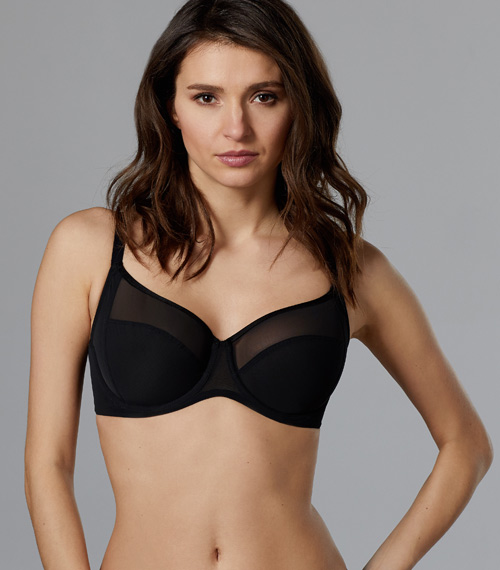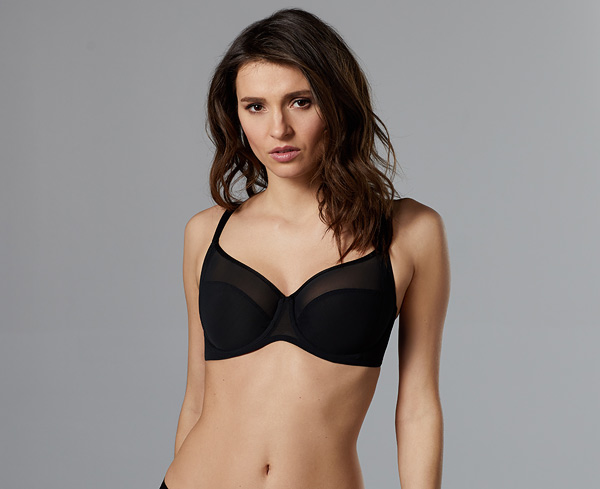 Modern Mesh Cut & Sew is a full-fit cut & sew bra with sleek architectural lines that give this classic silhouette a modern look. Designed with the same soft-touch mesh as the other silhouettes in the Le Mystere Modern Mesh collection, this mesh is engineered with a high content of spandex with a tightly woven honeycomb for a light yet supportive look.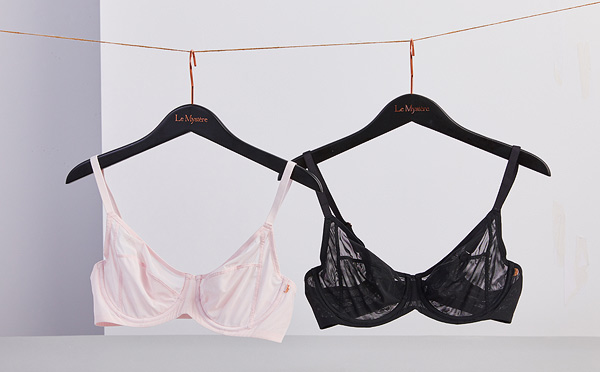 This 3-section cup with a beautifully sculpted sweetheart neckline has flat, clean-finished seams that mimic the natural, rounded look of a molded bra with the added support of a cut & sew style. Side and bottom cups are lined with an extra layer of mesh for a flexible fit and additional support. Cups are set into a supportive narrow frame that provides extra lift and helps keeps the bra closely fit to the body, while 2-ply wide back wings smooth and conceal all elastics for comfort. Close-set back shoulder straps have modified stretch in the larger sizes and are fully adjustable for maximum support.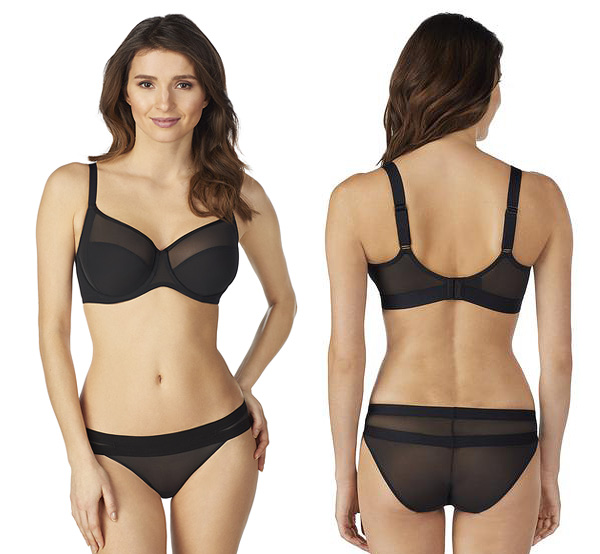 This stunning new style from Le Mystere features rose gold hardware details as well as their new LM logo tab at side channel.