Panache Introduces The Clara Sweetheart Moulded T-Shirt Bra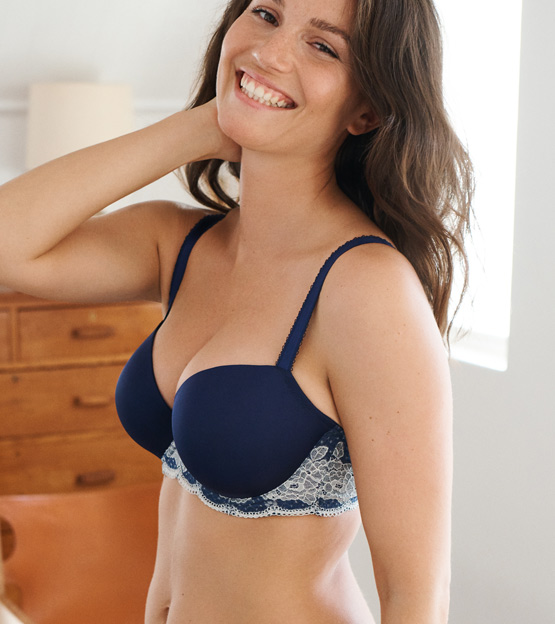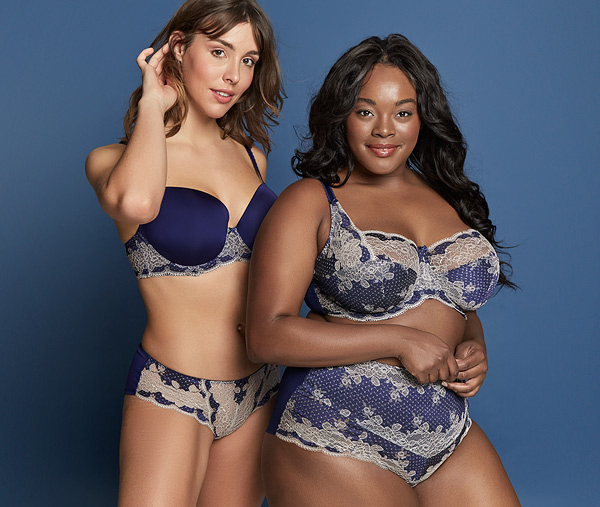 Everyone's favorite Clara collection introduces a new bra into the mix… Clara Sweetheart Molded. This new T-shirt bra is a welcome addition to the Clara collection, in a beautiful, sophisticated two-tone shade of navy and ivory. It's the best of both worlds, smooth and pretty, yet functional and will work with variety of wardrobe options.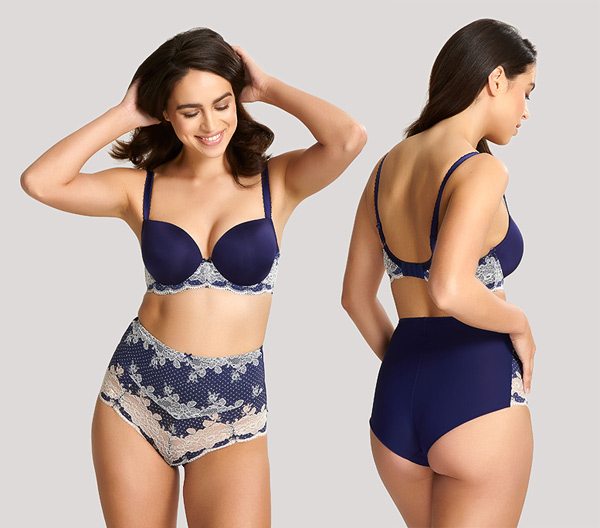 If you're a fan of the beloved Panache Ardour T-shirt bra, you will surely love this new style! Clara Sweetheart molded bra features smooth and seam free cup design, making it the perfect discreet t-shirt bra. Plunge styling offers a solution for all the low neckline wardrobe needs and lightweight microfiber cups support with comfort for everyday wear. The scooped back provides extra support and smoothing effect across all bust sizes. Stunning two-tone lace featured on the cradle and wings adds a touch of luxury to newcomer in this collection.
The new Clara Full Cup bra also features this gorgeous navy/ivory lace detailing. A stylish 4-section stretch lace top offers enhanced fit and comfortable support.
The Clara Molded bra is available in 30-38 D-G (UK sizing). Pairs beautifully with Panache's "must have" high waist brief as well as the lace low rise brief, depending on the mood. Both are true and tried brief options in the Clara collection. Briefs are available in sizes S-3X.