Anita's Global Bestselling Momentum Sports Bra in New, Cool Iconic Grey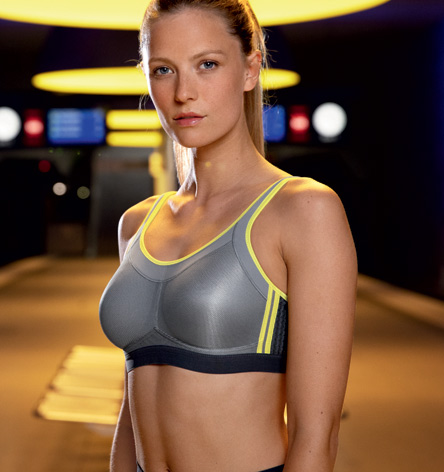 To celebrate ten years, the Anita Active Momentum 5529 sports bra will be available in the cool iconic grey color way for Spring/Summer 2020. Here's a preview…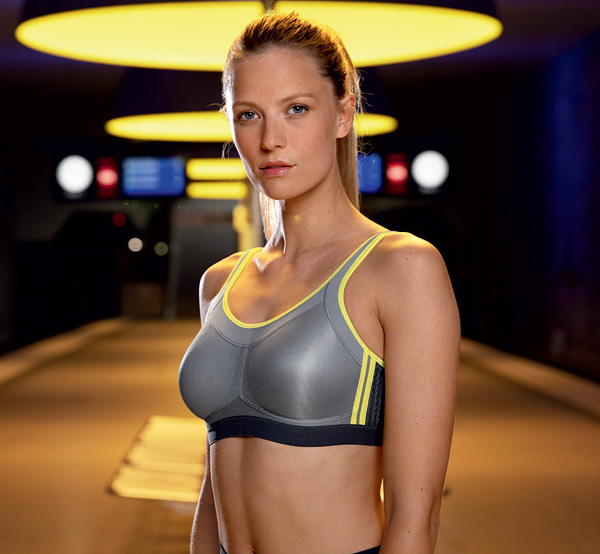 The outer material of the 5529 Momentum Bra is made of shiny metallic fabric, while the inside lining is made of moisture-absorbing terry cloth. This style also features breathable, stretch mesh fabrics at the back for an extra-light feeling of comfort. The seamlessly formed, extra-soft cups not only reduce the bust's movement to a minimum but also ensure effective Anita perspiration management with the clever combination of high-tech materials. A wide, stabilizing under bust band, panels along the neckline and around the arms plus adjustable padded straps guarantee maximum support.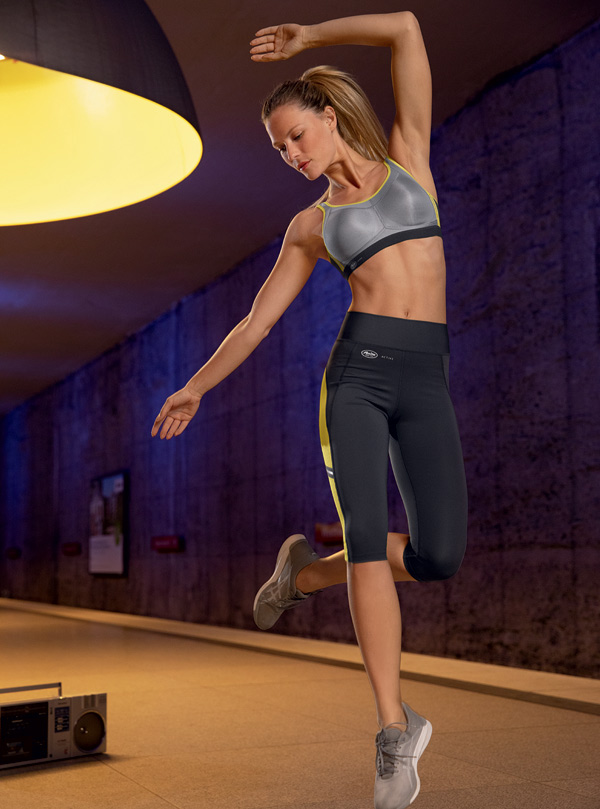 The Momentum Sports Bra is the number one choice for anyone looking for maximum support, outstanding fit and exceptional quality without losing any fashion or style points. The new Iconic Grey (5529) will be available soon.
Available in: Iconic Grey, Blue Iris, Fuchsia, White, Black and Desert. Sizes: A  32 – 44, B  30 – 44, C – E 30 – 46, F  30 – 44, G  30 – 42 and H  30 – 38.