Maison Lejaby Ushers in the Holidays with the Attrape Fleur and Black Dahlia Collections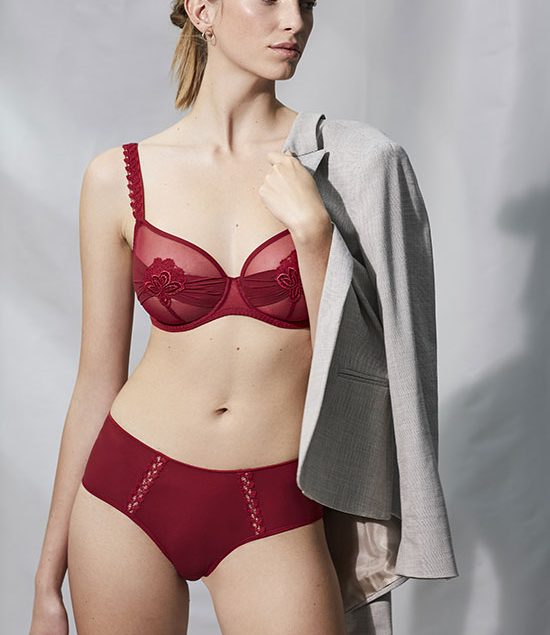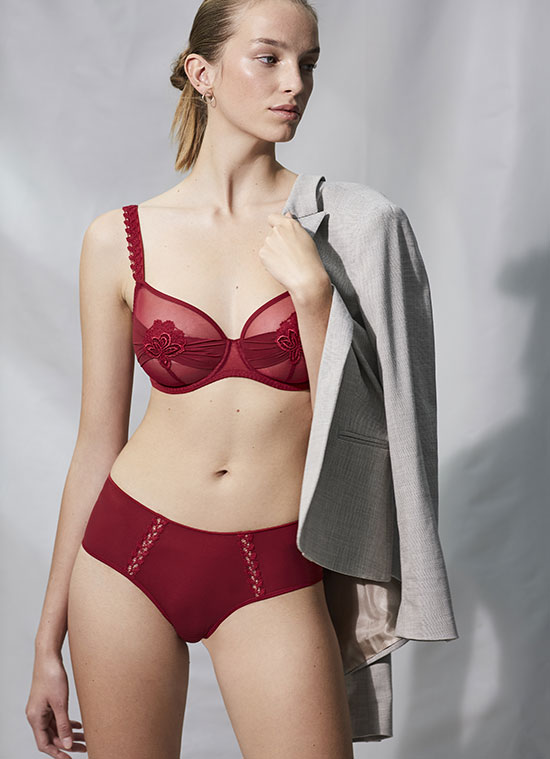 Maison Lejaby ushers in the holidays with the passion and power of red and black with the Attrape Fleur and Black Dahlia lingerie collections. Passion, power and a modicum of danger, these pieces are a gift of elegance for a sophisticated woman.
Attrape Fleur is a seductive five-piece collection borrowing from Lejaby's successful Attrape Coeur styles.  Constructed in a transparent voile and ultra-light microfiber, it features an exclusive Camelia embroidery and is available in bras from 30-40, C-H cups and panties XS-XL.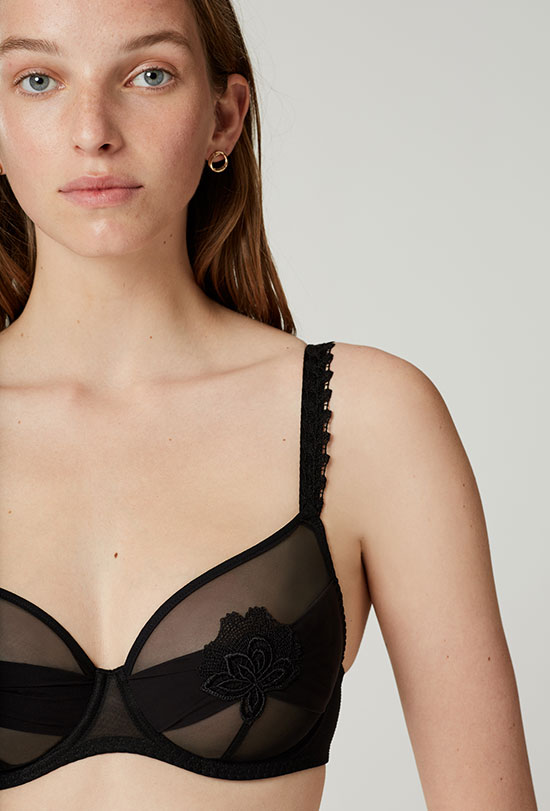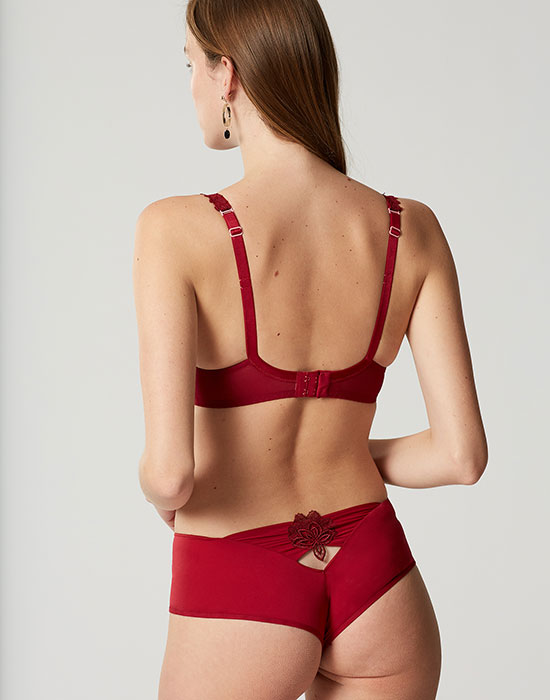 Black Dahlia, a haute couture collection is shrouded in mystery. A mélange of stretch tulle, velvet and floral embroidery play dual roles using the dichotomy of opaqueness and transparency. This six-piece assortment includes 2 bras 32-38, B-E cups and 3 panties XS-L as well as a sensual bodysuit perfectly suited for day or nightwear.