Empreinte Debuts IN-PULSE ~ Chic Active Sportswear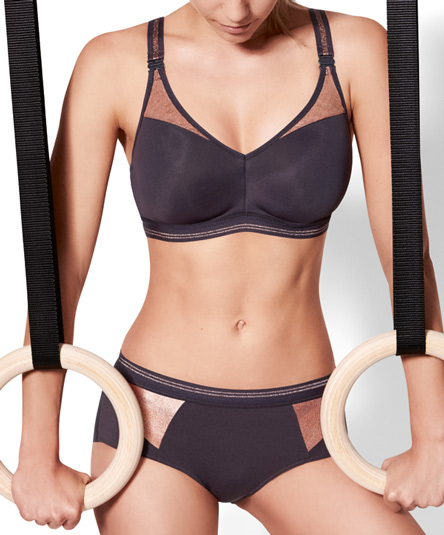 Empreinte has launched the exciting new collection IN-PULSE which intertwines the worlds of fashion and sports in a feminine, modern and comfortable way. IN-PULSE is the culmination of three years of development, research, and rigorous testing. This new activewear is simple and timeless, yet far from basic.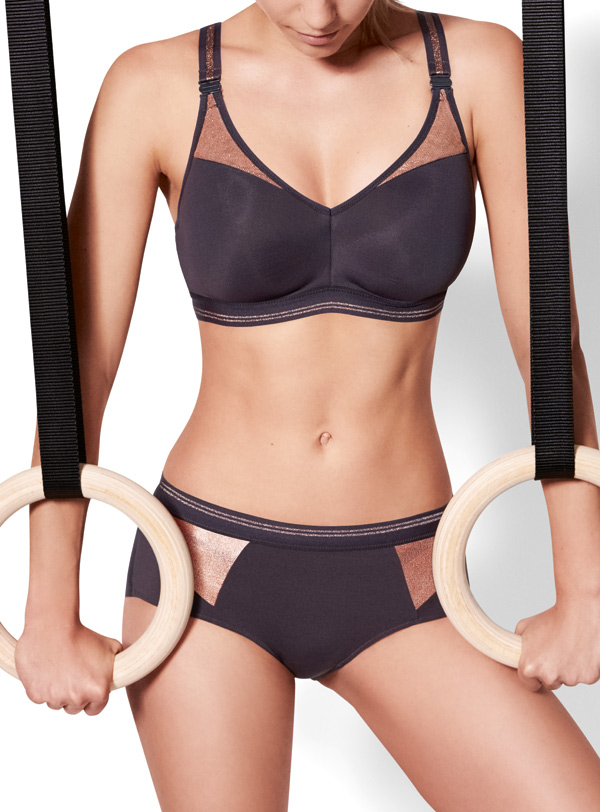 INITIALE is the first sport range in the IN-PULSE collection which combines sport with a contemporary feel. It is a unique blend of performance and comfort, and is also distinctly chic and feminine. There are three lightweight garments in the range: a supportive, seamless sports bra, a chic shorty and attractive, quick drying leggings. Two color choices – 'Bubble' pink and dark Intense Gray with stylish gold metallic detailing.
"We concentrate on comfort so you can concentrate on efforts."
The INITIALE bra fulfils the twin requirements of being able to enjoy sport with complete confidence, whilst caring for the breasts. Empreinte has used all its technical knowledge and expertise to ensure guaranteed performance and support up to an H cup and to significantly reduce bounce, no matter what activity is being enjoyed.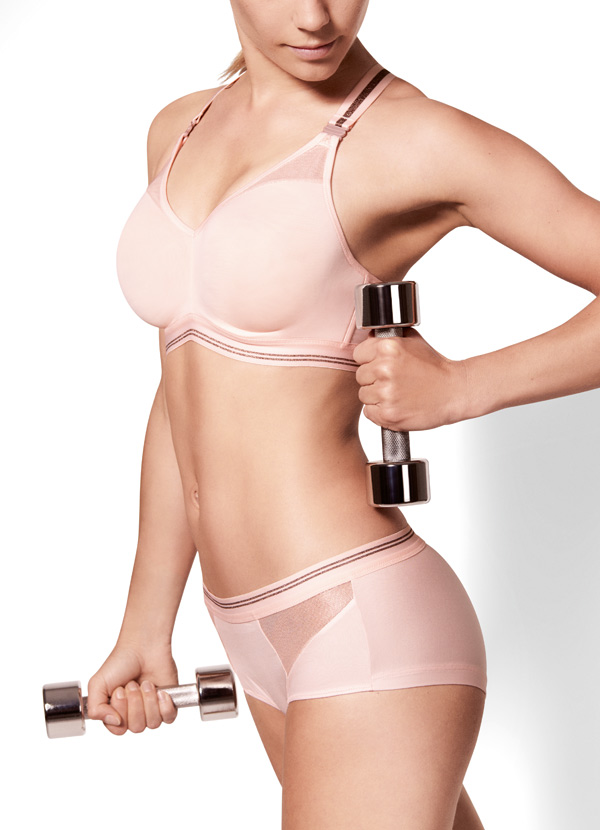 The underwires are integrated into the structure of the bra so that they cannot be felt on the body during activities. All the fabrics and finishes have been chosen with the best comfort and ideal level of breathability in mind. The bra is exceptionally lightweight, making it suitable for all sports activities.

The INITIALE shorty is made from soft, comfortable fabric with attractive metal-effect cut-outs, flat seams and a wide, easy-to-wear waistband. They are set to become a key item in this sport range. In sizes XXS-XXL.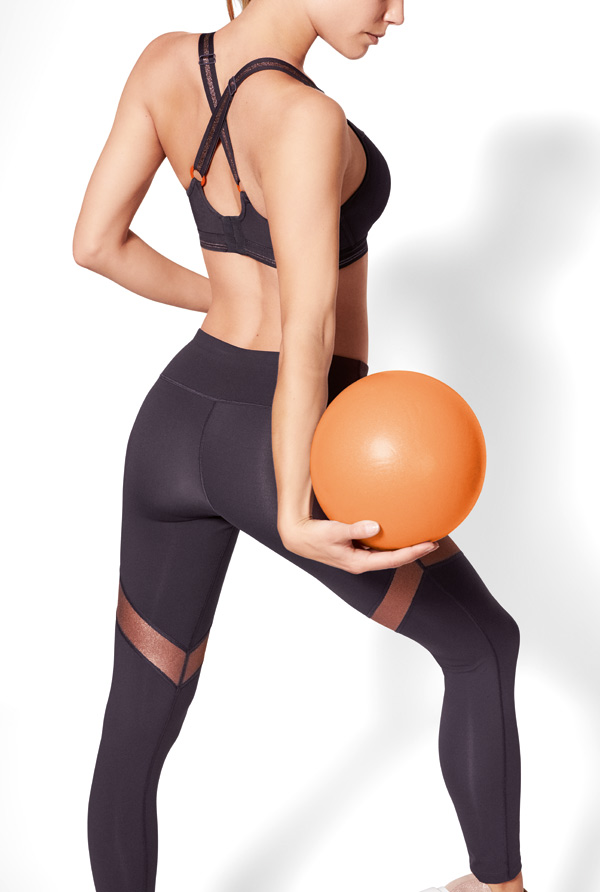 With their wide, belted waistband and geometric cut-outs, these chic leggings play with a graphic simplicity. The outstanding, soft-feel 'EMANA' material has been used for its comfortable, breathable, durable and quick-drying characteristics.
Empreinte's INITIAL activewear range from their new IN-PULSE collection has arrived in stores this month to rave reviews already!