Shadowline Lingerie ~ Heritage Glamour for All Sizes
By HOLLY JACKSON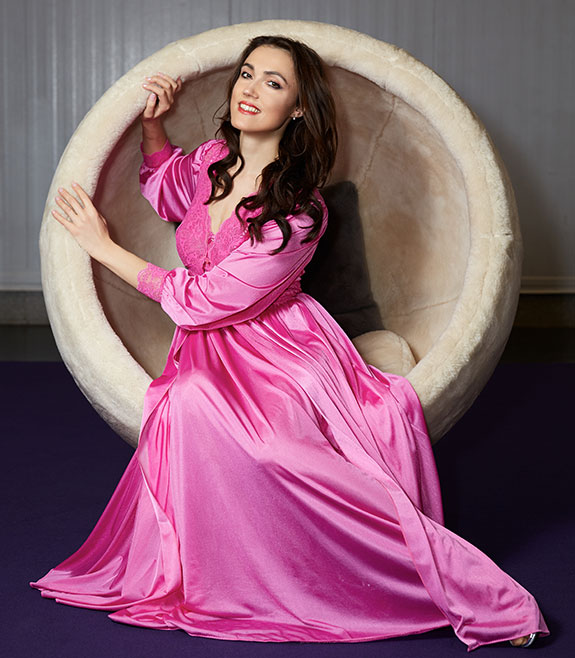 Every year at Christmas, I think about my grandfather. He wasn't really a gift guy. He bought discount stuff on Christmas Eve to save money and then wrapped everything in old newspapers instead of wrapping paper. He was practical and proud of it. The only exception was when it came to my grandmother. She collected dramatic hats and big bold prints, even when she had to make them herself. Every year, he would go down to the fanciest women's shop in their small town and ask for a full lingerie set, from the matching gown to all of the assorted underwear to go with it. He would have it gift wrapped in the most beautiful way possible and pop it under the tree for her as her yearly indulgence. When she died, I found more than 50 of those sets stashed away in a closet in their bedroom: she'd kept them all, even after they had worn out.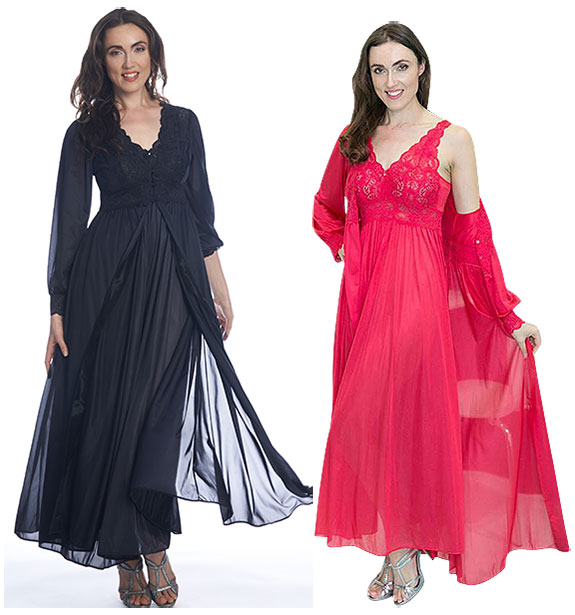 Shadowline sells the kind of pieces that my grandmother would have wanted and that my grandfather would have bought her. What I didn't know was that Shadowline also sells pieces that I want to wear! They are a heritage company making traditional nightwear and daywear that still does things the old fashioned way which ensures that pieces remain the same quality over time.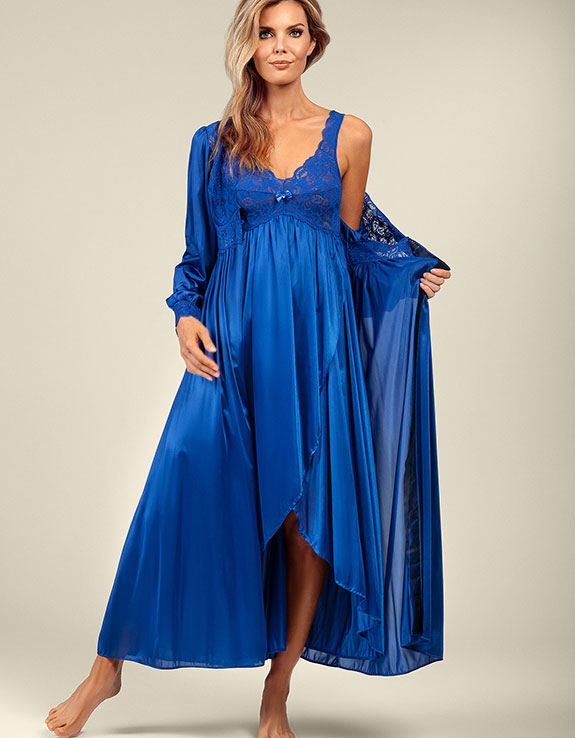 I was lucky enough to try both their Tulip Hem Lace Nightgown as well as their Long Lace Bodice Nightgown, along with the matching Peignoir Robe. All of these pieces are classic Shadowline bestsellers. While classic sometimes translates to a more traditional core size range, Shadowline has expanded their pieces all the way up to 3X! This ensures that a whole new part of the market can discover these great pieces for themselves.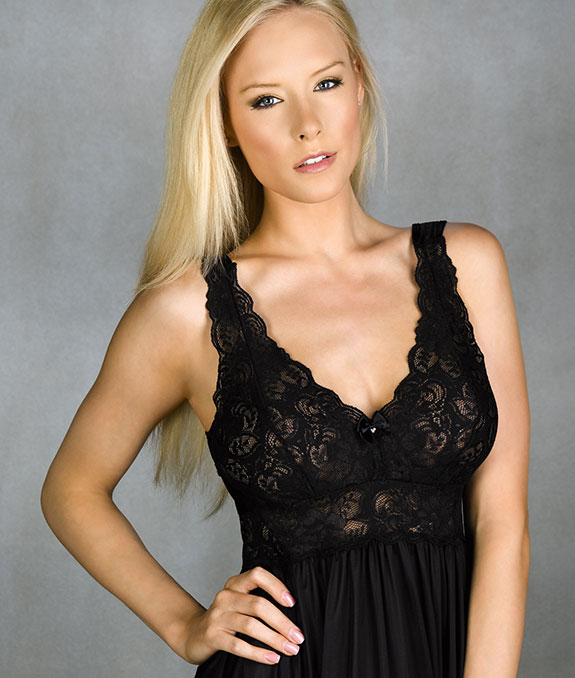 Both nightgowns that I tried were smartly designed with lace front panels and supportive back panels, so even curvy customers will find support in these pieces. I actually had a waist in these gowns, even without a bra on underneath! The Satintrique® Nylon Tricot is unique to Shadowline and is a cut above what is typically used in this part of the market. The matching Peignoir robe was beautiful and cut smartly for curves, with matching lace cuffs and a classic button front design that oozes vintage romance.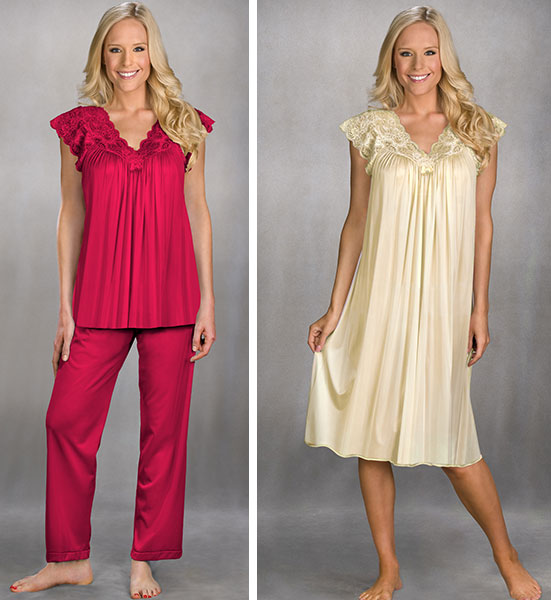 Shadowline has an army of loyal customers and probably doesn't need me to sing their praises. However, I would encourage boutiques and buyers who don't have Shadowline on their radar to take a look at some of these pieces. The designs are smart and transcend various age and size ranges well. They can be worn by someone who has always worn them or by someone in their 30's who loves a more vintage look. It's rare to find a line that has a loyal following that also has lots of room for new types of customers. Shadowline is it.