See Curvy Couture's Revolutionary Front AND Back Closing Racerback Bra!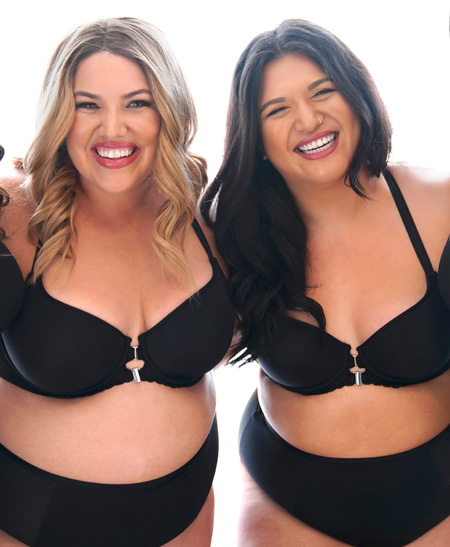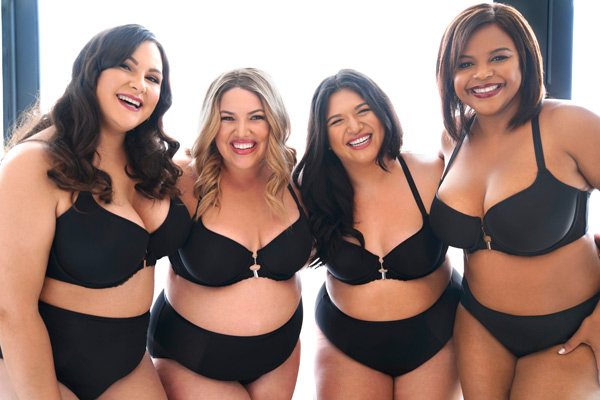 Curvy Couture introduces the first of it's kind, front AND back closing bra! The new Tulip Lace Front & Back Close Racerback T-Shirt Bra has everyone buzzing and for good reason. Smooth lightweight cups, a plunging neckline and gorgeous lace racerback detail you'll want to show off. With all day comfort, it's the perfect bra for any occasion. Sized up to an H cup.
And… it's as close to a custom fit as you can get!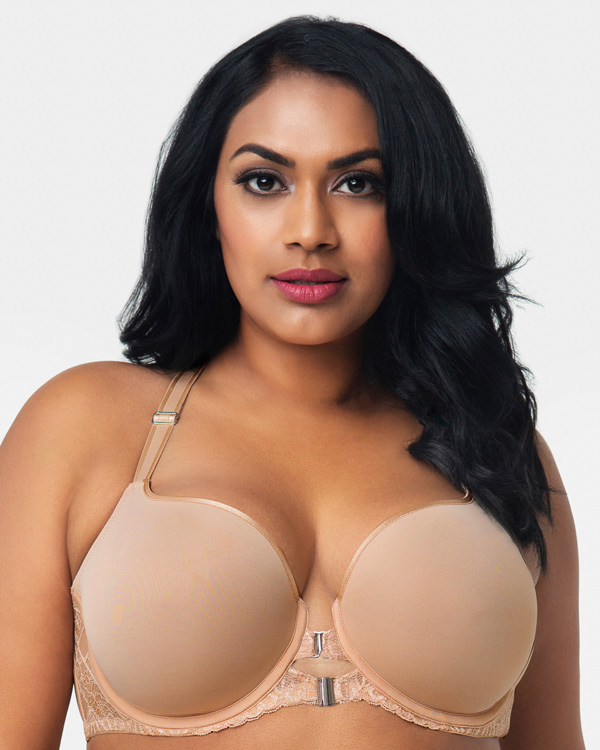 Fabulous features include: Front hook closure for easy accessibility AND back closure for maximum adjustability. The fully adjustable straps offer ultimate versatility and the graduated soft Tulip Push-Up pad gives you a natural lift. Plus the luxe power mesh wings offer smoothing and breathability.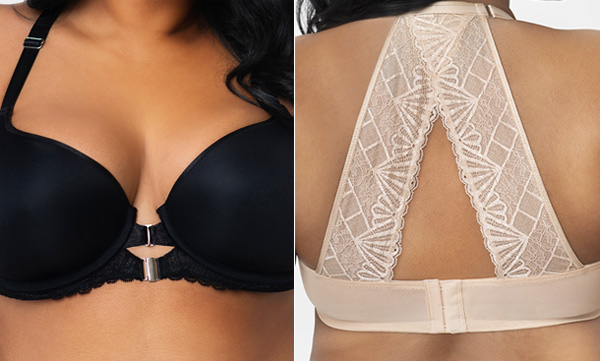 Here's How to put it on the Tulip Lace Front & Back Close Racerback T-Shirt Bra
From the front – First slide the bottom clasp in and snap shut, then slide the top hook into the lace loop. (Keep the back hook & eye closed)
From the back – Open the back hook & eye closure and close it after put it on (keep the front of the bra clasped shut)
Fit Tip: 
Back hook & eye closure is designed so your bra can last longer. Wear it on the first row of hooks and as the band stretches over time, tighten it as needed.