Evelyn & Bobbie Raises the Bralette Bar
By ELLEN LEWIS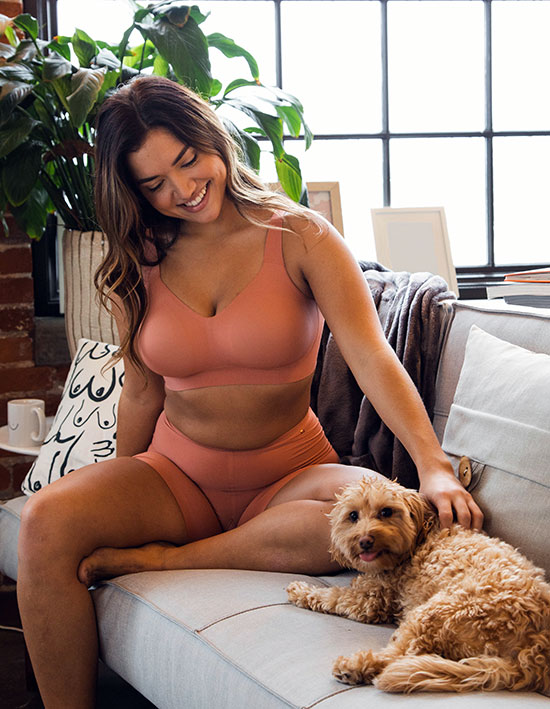 The Evelyn & Bobbie Defy Bra has changed my life. No exaggeration from a woman who has spent her entire adulthood waiting to get home in order to remove my bra. I am a 36G and the bralette revolution has basically passed me by…until now.
When brand founder Bree McKeen sent me a sample last spring, I told her she was wasting her time. But of course, I tried it. And then I wrote about it because, I literally wore it every day afterwards working from home, going on errands, babysitting, even to dinner at my daughters on Christmas Eve. The wireless support, the softness and the feeling of freedom did wonders for my well-being. I wouldn't wear it to a business appointment or a black-tie affair. I am old enough to still be bra centric.  And there are plenty of fabulous supportive styles available in the market for women like me. But I believe in a bra wardrobe, and this item was my key discovery of 2019.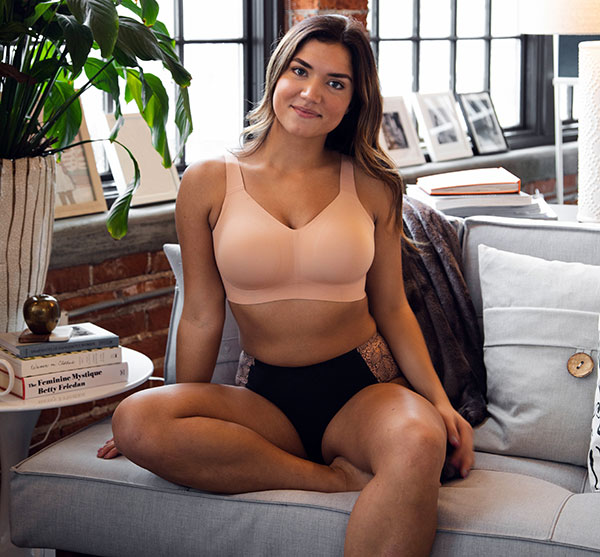 I am writing about Evelyn & Bobbie again because next week at Curve New York, they are launching their newest iteration of this bralette bonanza, the Beyond Bra. And once again, using their proprietary technology (patented construction) they have raised the bar. This version has adjustable straps and a 3-tiered hook and eye closure enabling adaptability of lift.  I am wearing the prototype as I write, and, my husband, who never comments on anything (45 years, if you know what I mean) just told me that the bra looks great on me. This bralette is a fitting alternative for any woman who prefers more flexibility in shoulder and back sizing. I am once again a fan.
"Always Deliver More Than Expected" Larry Page