Lise Charmel's Ode to Love ~ Nouvel Eros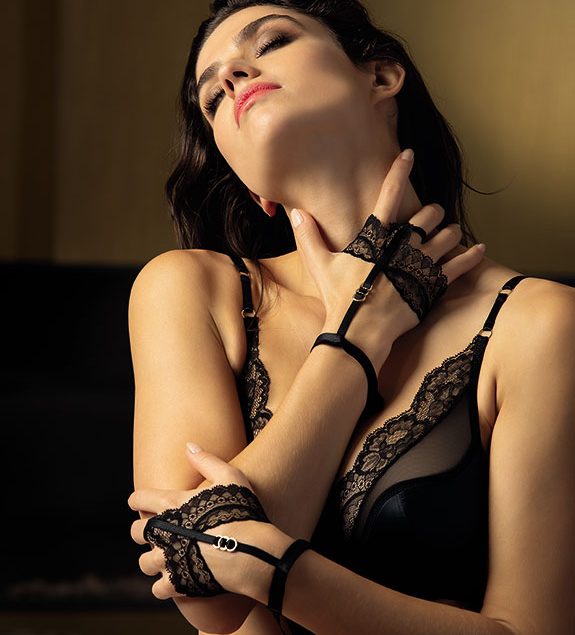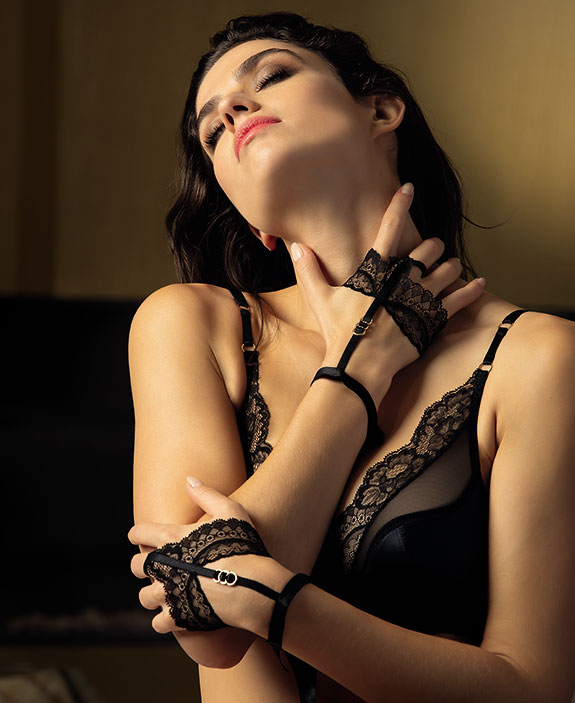 Eros, the Greek god of love, or more precisely, passion and physical desire, was defined by Plato as the fundamental symbol of love and seduction. Lise Charmel has designed the Nouvel Eros collection creating a modern interpretation of ardor, eroticism and sensuality in the spirit of this mythological figure.
A combination of straps, intertwined gold rings, rich black satin, embroidered fishnet tulle and soft leavers lace create a sexy rock style. Lise Charmel's signature french allure and fit is captured effortlessly in lingerie shapes that have been  intricately engineered to erotically frame and enhance the female form. Feminine persuasion and empowerment are defined  by these ten exquisite styles, delivering shortly to stores.