Paris Part Two ~ Salon International de la Lingerie Design Inspiration
By ELLEN LEWIS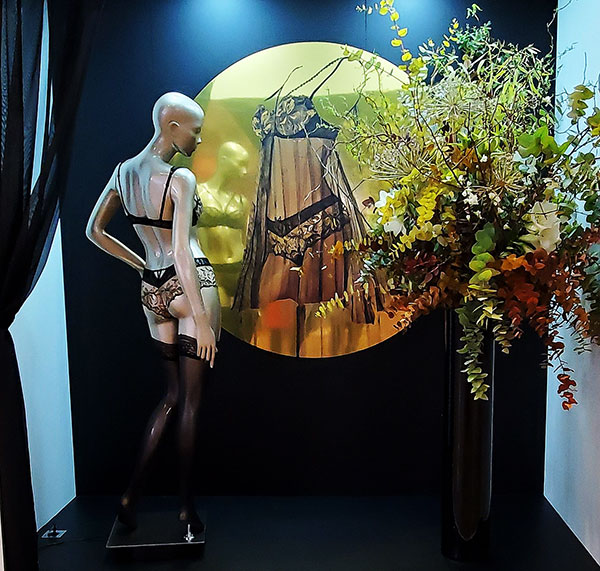 Aubade
Last week, post Paris shows, I recapped my impressions of Interfilière , which focuses on color, prints, materials and major messages that will affect Intimate Apparel design in the future. The exposition takes us into the 2021 design timeline. Today, I zero in on the Salon International de la Lingerie, which runs in tandem with Interfilière and targets actual product ready for the AW 2020 retail season. These two Fairs precede the NY Curve show which we will review in the next few weeks. My objective is inspiration and the identification of merchandise that can make a difference to a buyer's bottom line. What does that mean? It means that we need to determine what the consumer really wants: of course the practical, but also the emotional and fantastical. It's an exercise in balance. There are many digital options available now for this task but experiencing the product and people behind the brands always makes a difference. The opportunity to investigate young brands created by a new generation of designers is much greater in Paris than NY. The Exposed arena offered a banquet of inspiration.
Will these labels survive? This depends on a confluence of issues, finances, logistics, business acumen and prolific imaginations. Nonetheless, seeds are planted here. Those that proliferate depend on how we nurture them.
SUSTAINABILITY is the major theme. It was front and center at Interfilière, Salon International de la Lingerie and Curve.
A very complex initiative not easily accomplished in Intimate Apparel; some companies are taking steps to make it happen. Studio Pia harvests silk without killing the silkworm. Girlfriend Collective uses fabric made from plastic soda bottles and fishnets. Underprotection is sustainable from design through consumer use. Swedish Stockings's nylon hosiery is ground down to make furniture. And, Calida is, without a doubt, first in class in sustainable Intimate Apparel. We will explore the major milestones this company has achieved in a later post.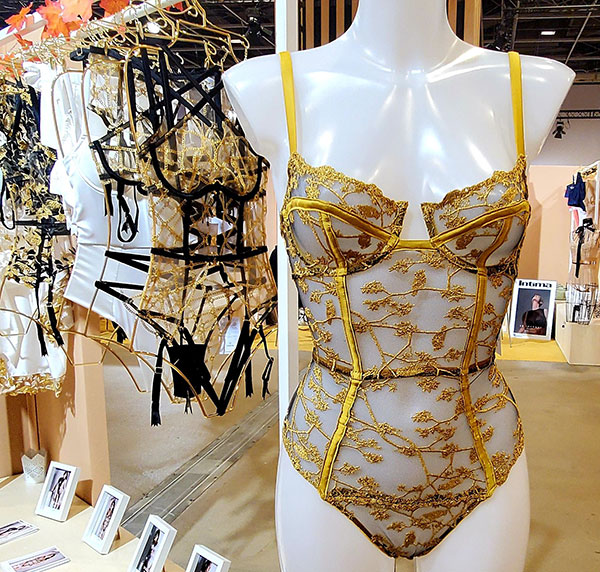 Studio Pia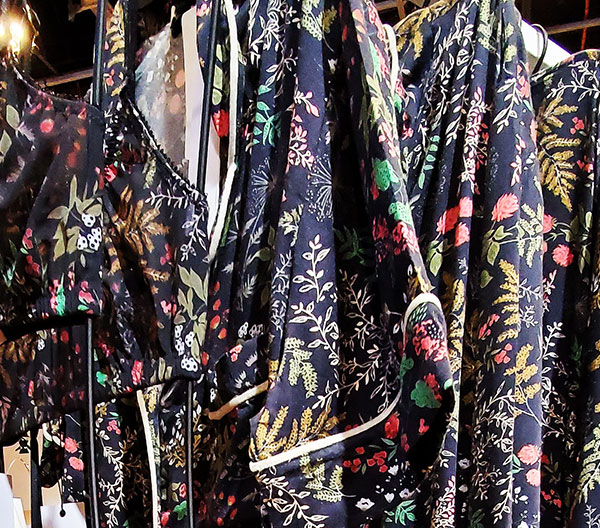 Underprotection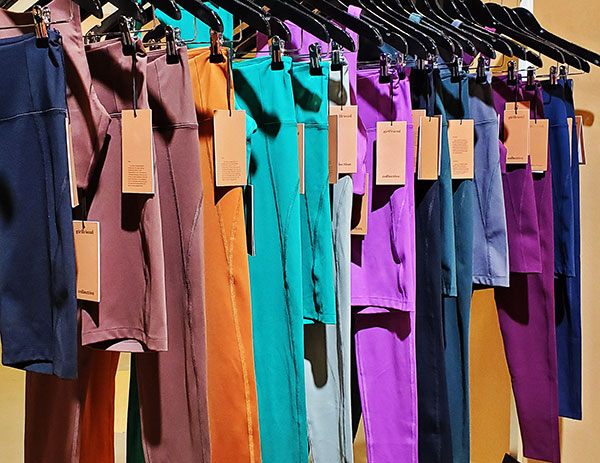 Girlfriend Collective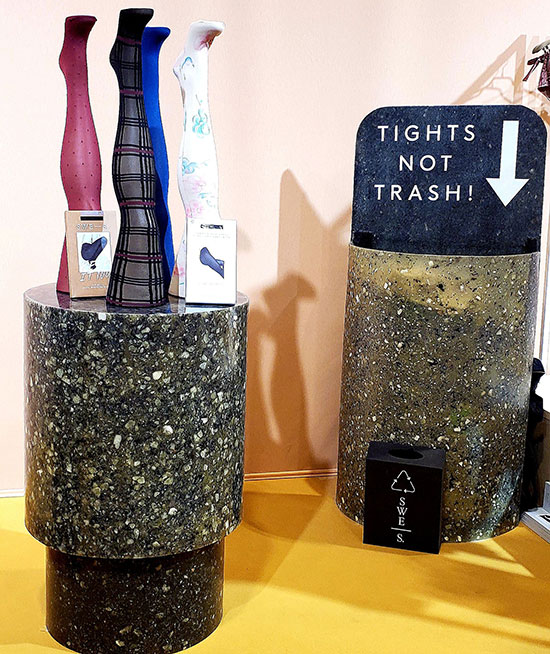 Swedish Stockings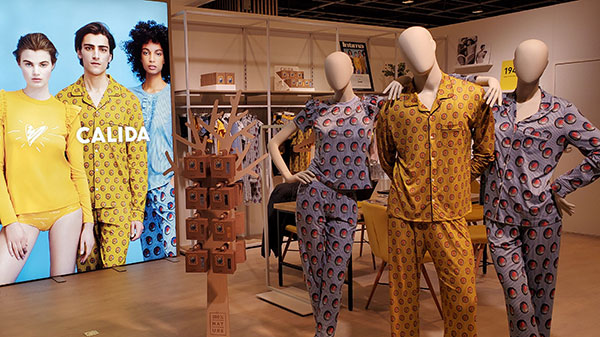 Calida
INDIVIDUALITY continues its mantra as brands work towards respect for diversity, authenticity and freedom of thought.
The Underargument, one of my brand picks of the show, has created a unique mantra of individuality & sustainability (more in a later post). Voiment (already reviewed several times on Lingerie Briefs, has deconstructed and recreated the concept of authenticity. Moon and Junes are all about soft bralettes accentuating curves. Bralettes featured on G and I cup models.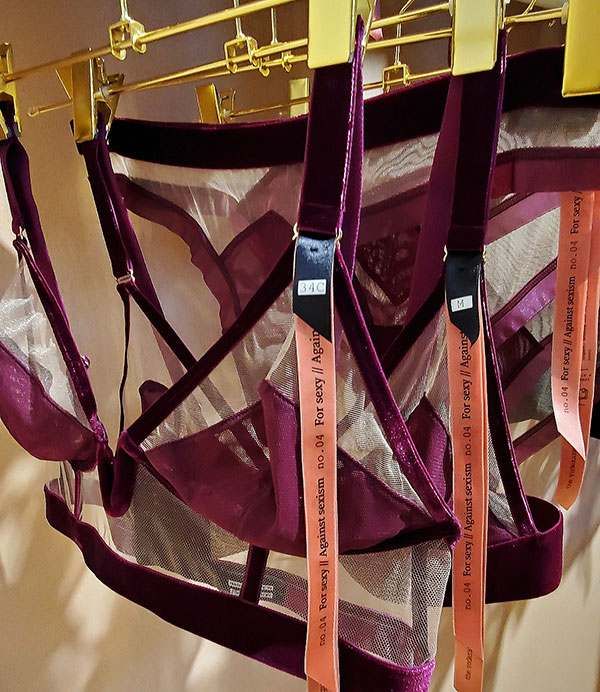 Underargument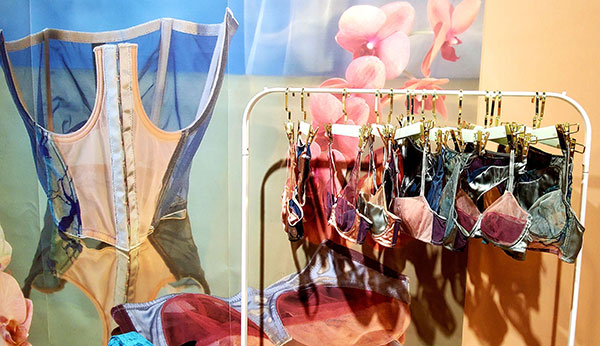 Voiment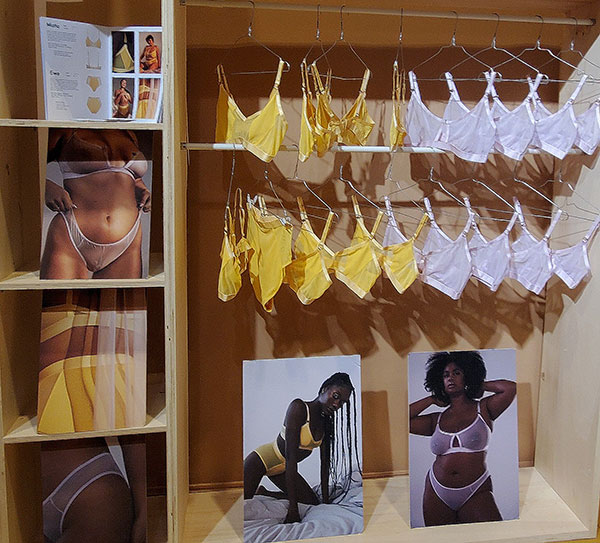 Moons and Junes
Beyond these messages are major fashion influences yielded by many of the brands that exhibit at Salon, particularly in underpinnings.
In summary, they were Color, particularly the focus on blues. blue & black, greens, and all shades of pinks and reds. Yellow was a key highlight. Prints were fluid whether large or small and florals abound. Embroidery and Lace, although always an intricate piece of lingerie design, seem to be more prevalent: graphic, open, and often juxtaposed with florals. Transparency, and shine guide their construction. Mixing opaques and sheer elements whether clean or embellished.   And the Parisian aesthetic, romantic, sexy and unique is front and center.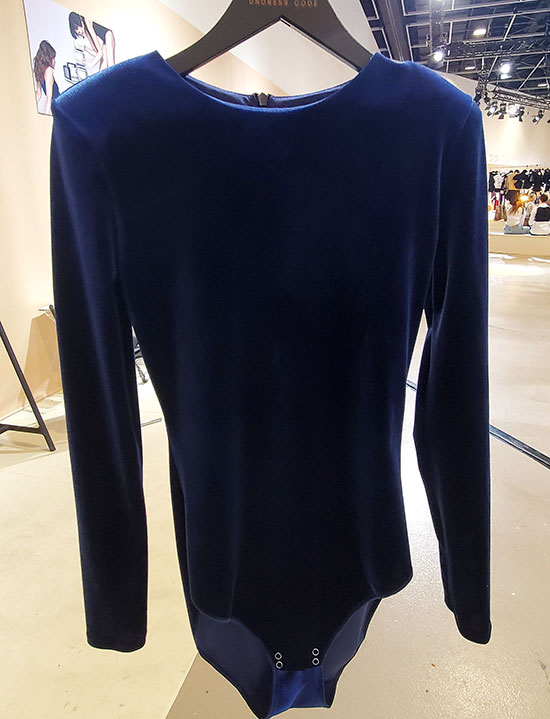 Undress Code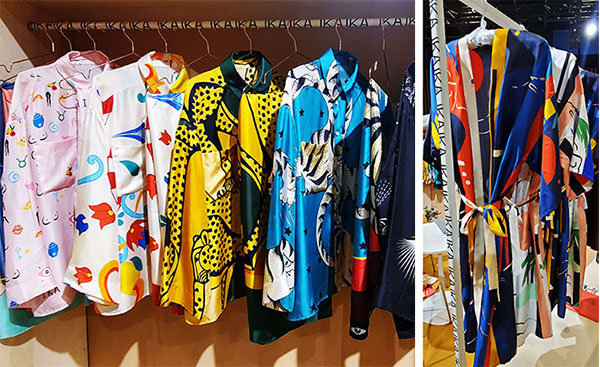 IKA Paris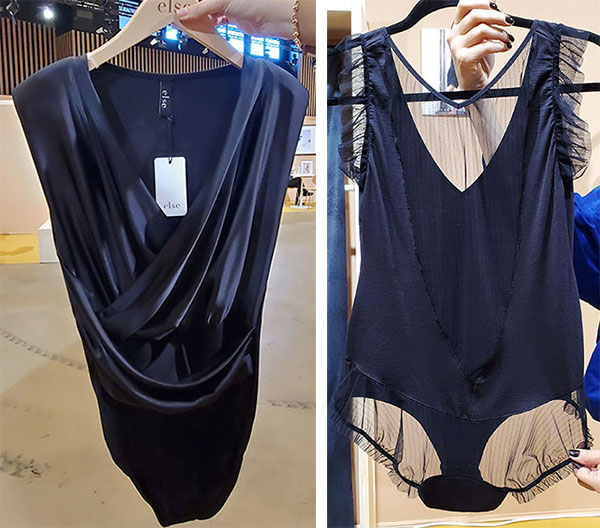 Else & Love on the Snow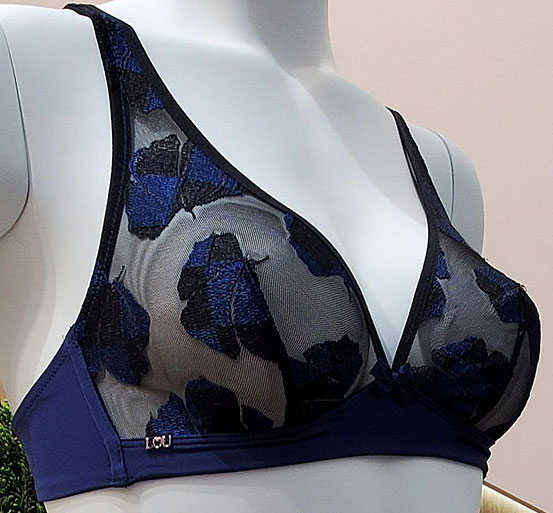 Lou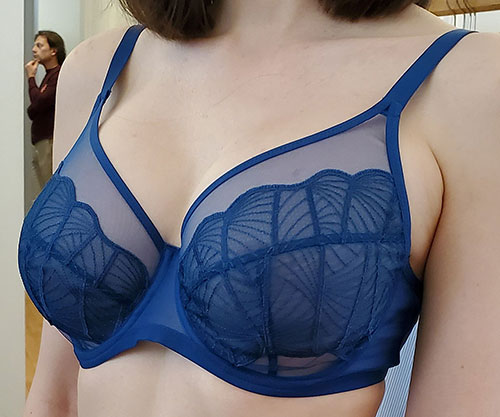 Maison Lejaby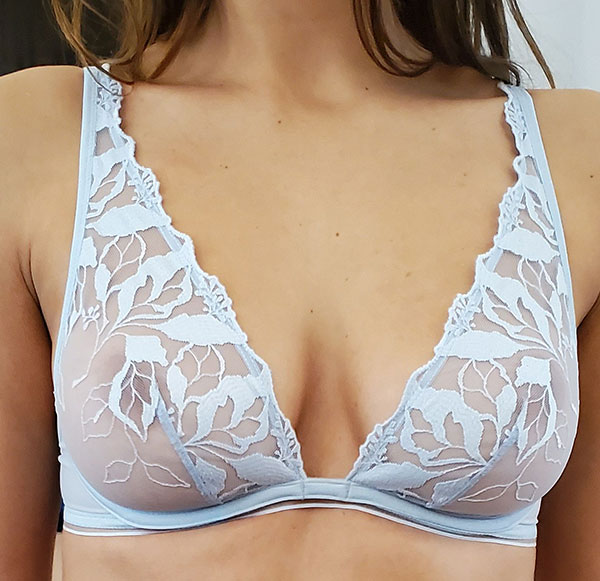 Maison Lejaby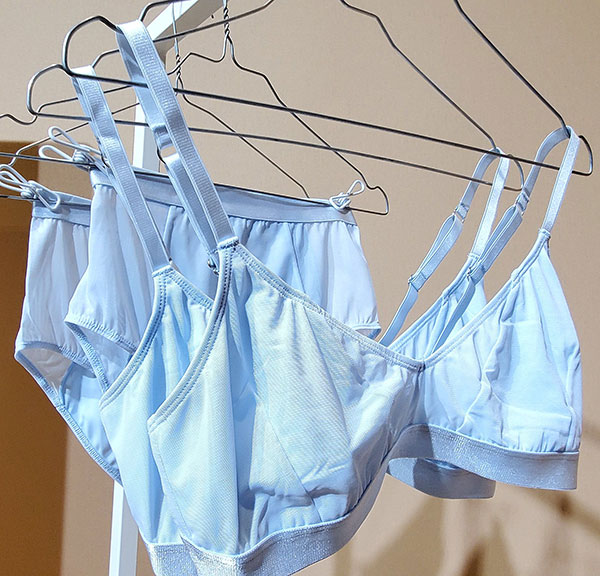 Moons and Junes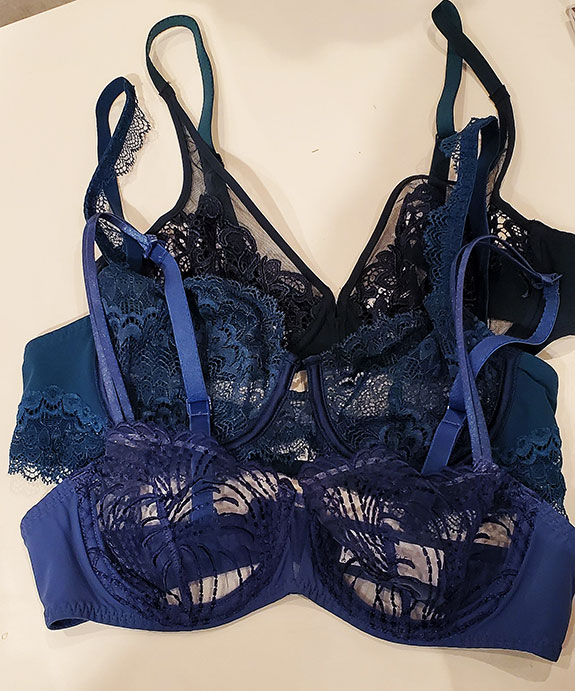 Simone Perele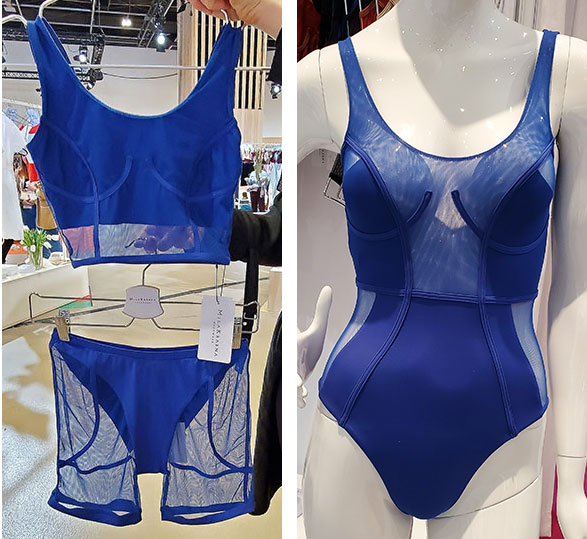 Milakrasna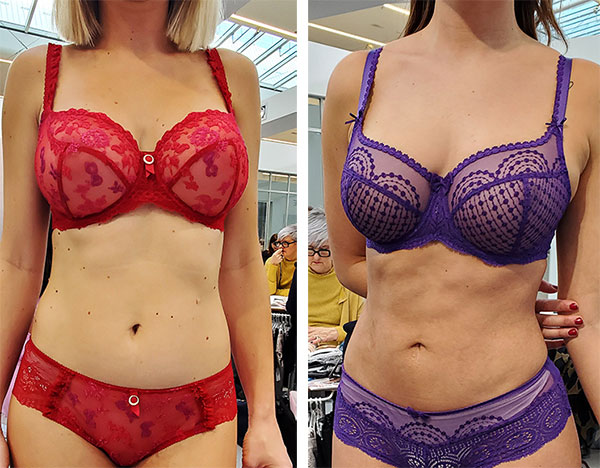 Empreinte
Lise Charmel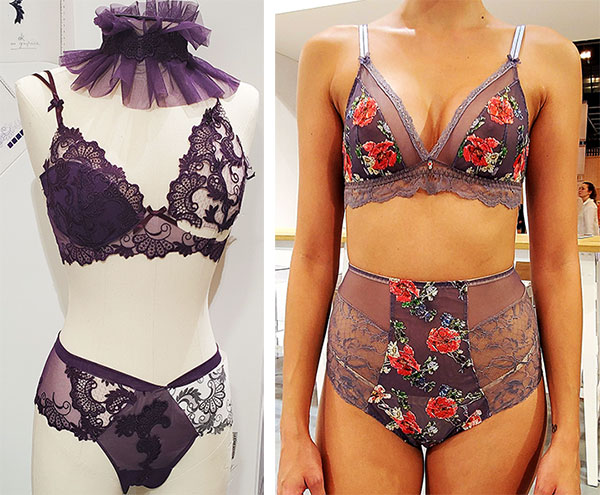 Lise Charmel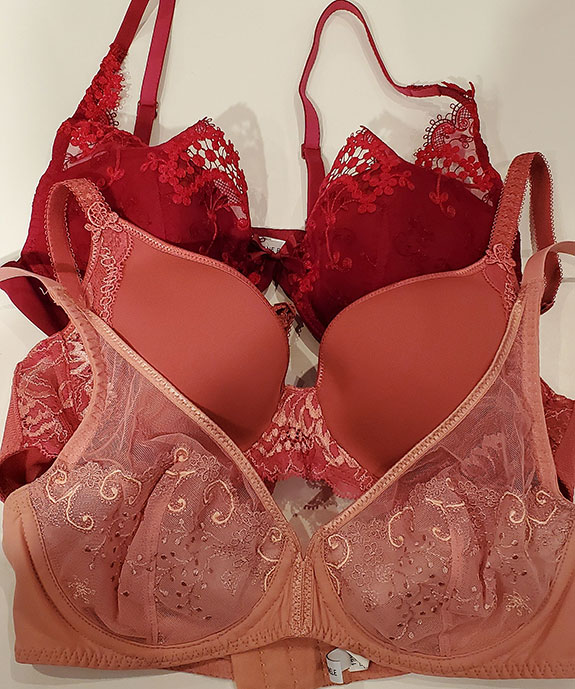 Simone Perele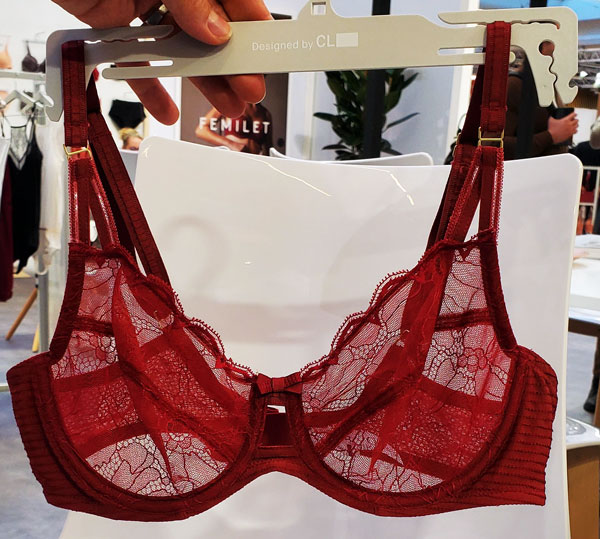 Chantelle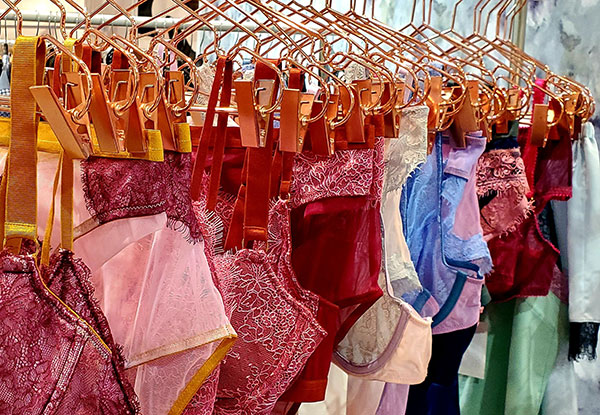 Dora Larsen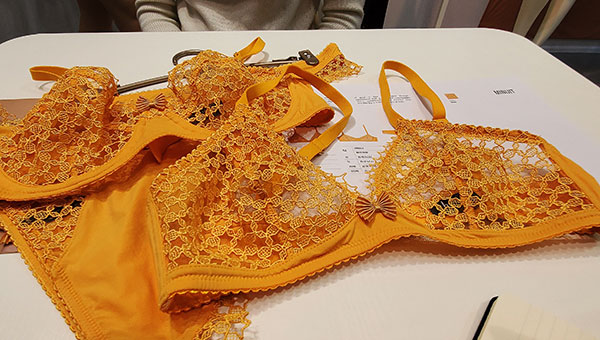 Huit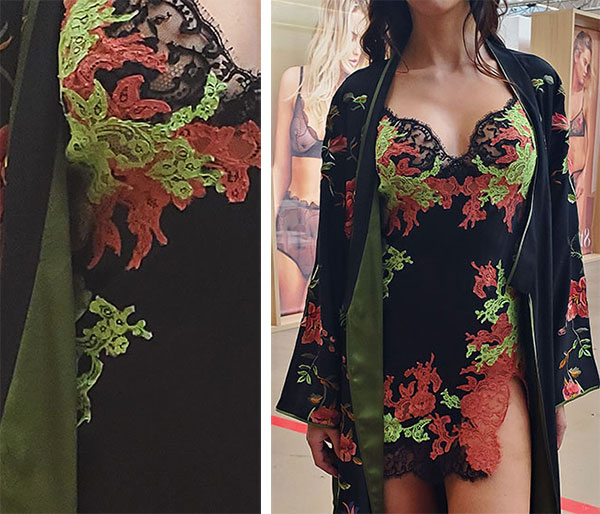 Marjolaine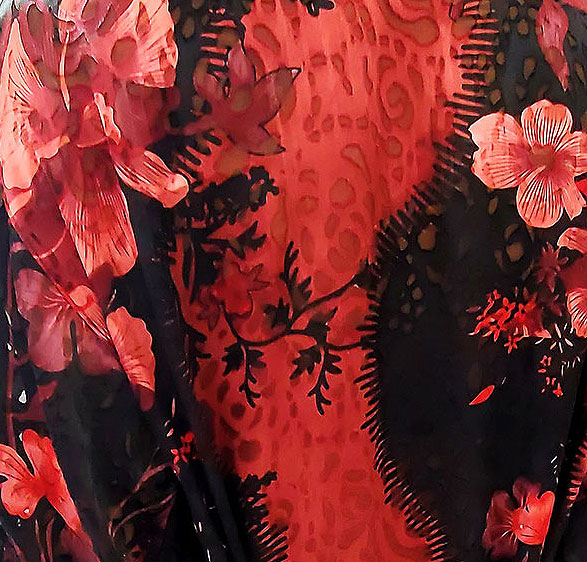 Lise Charmel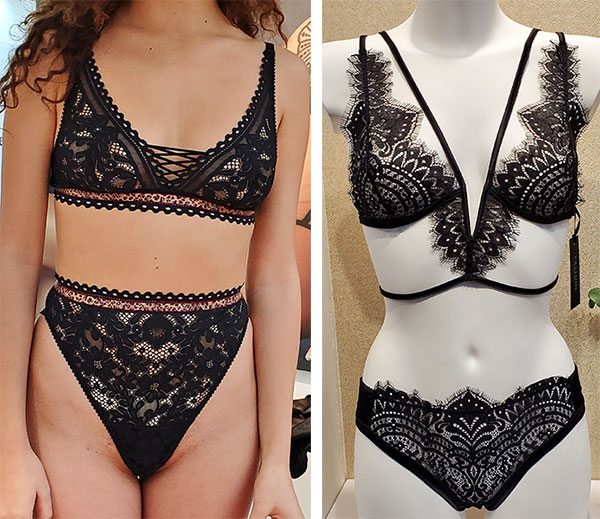 Prelude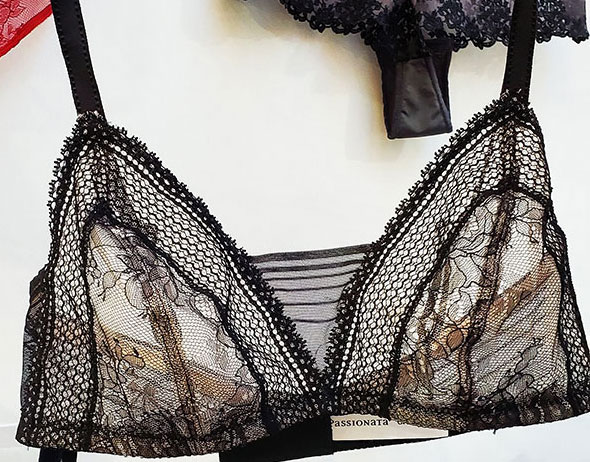 Passionata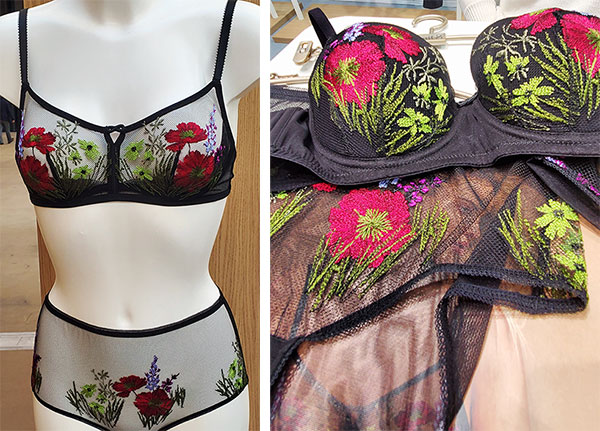 Huit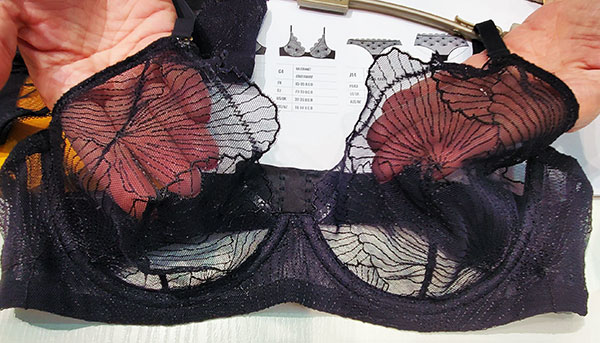 Huit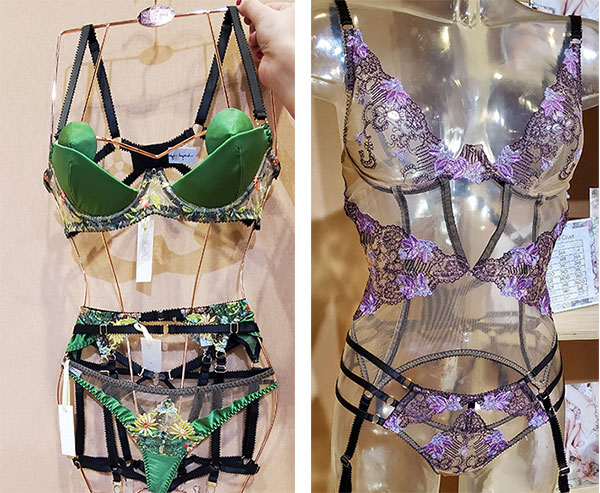 Edge of Beyond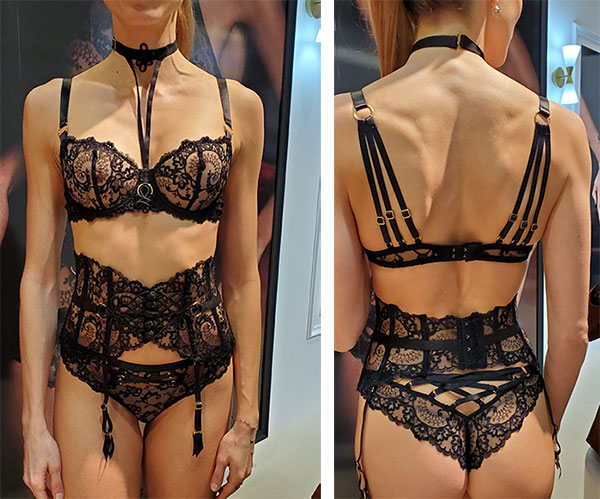 Aubade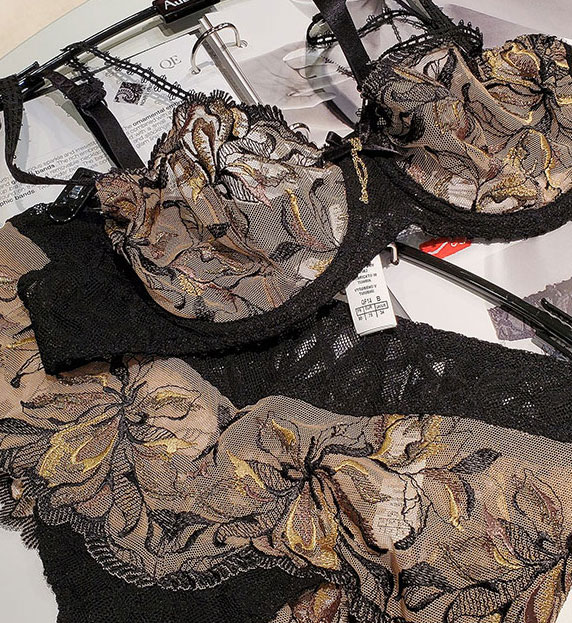 Aubade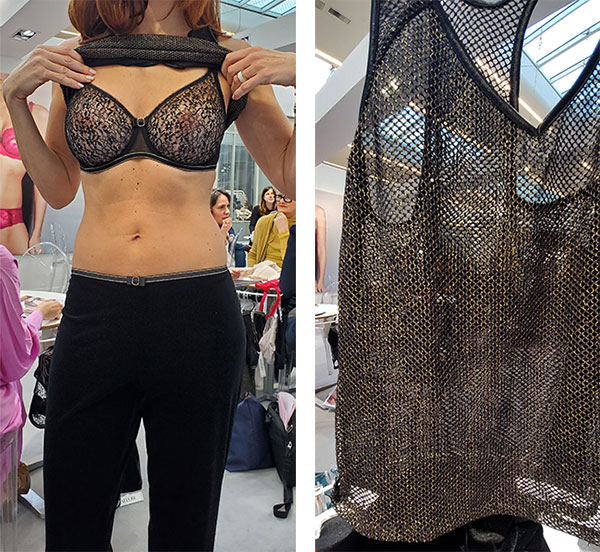 Empreinte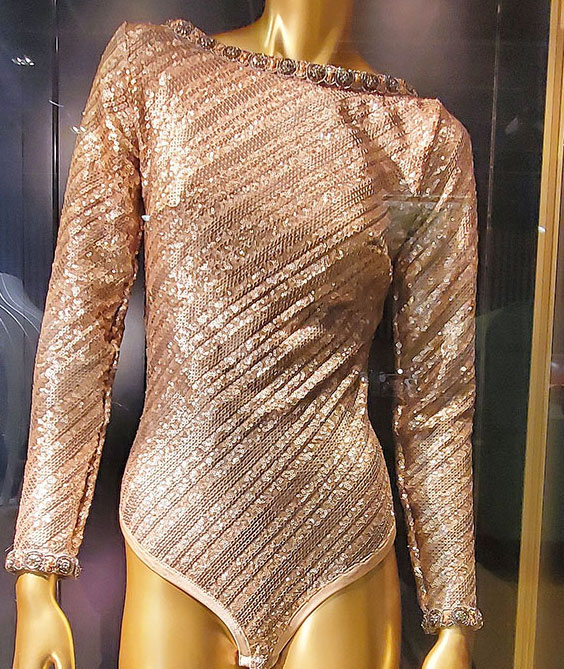 Cadolle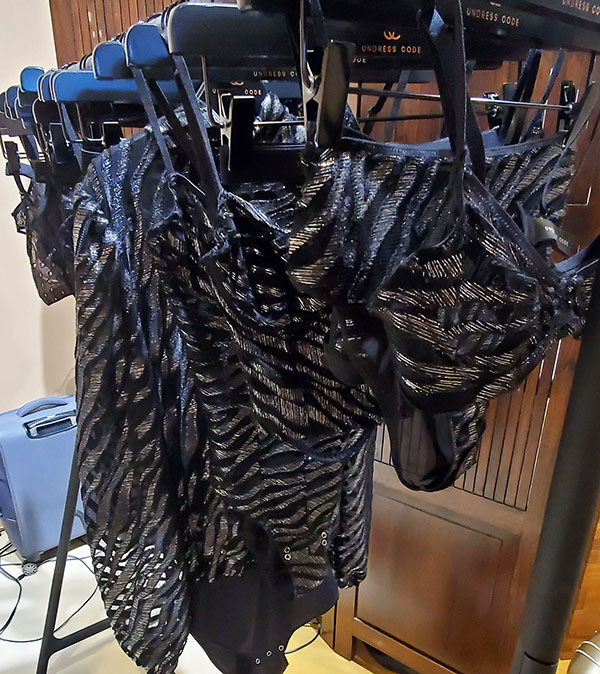 Undress Code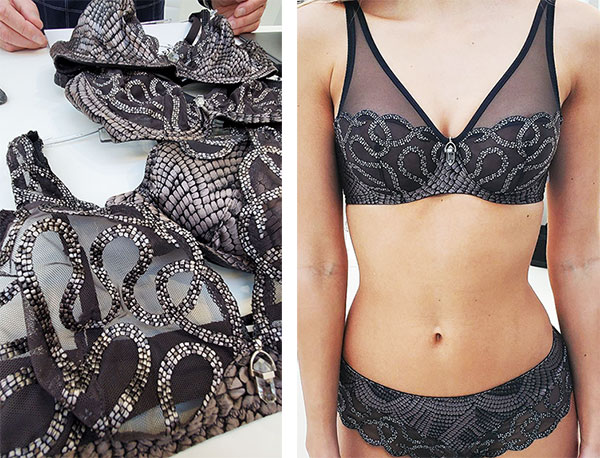 Louisa Bracq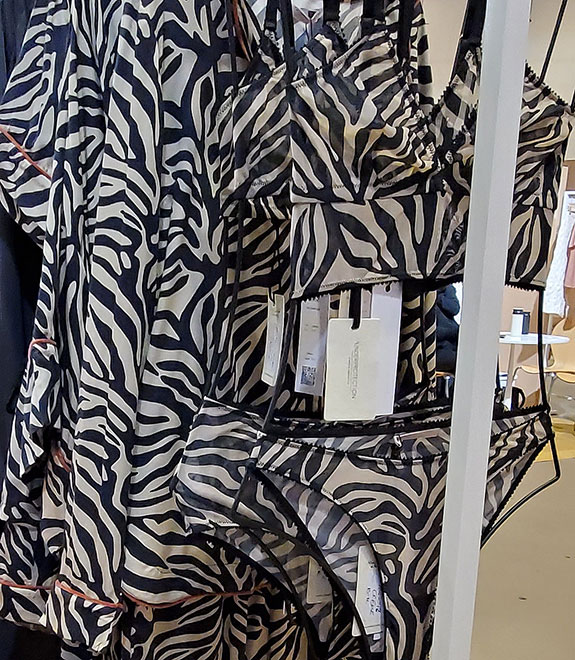 Underprotection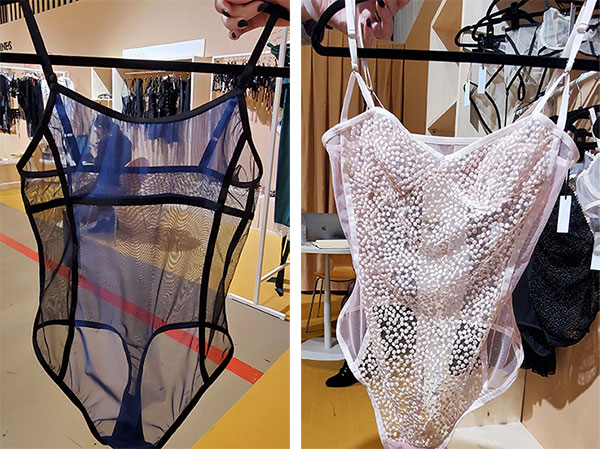 Taryn Winters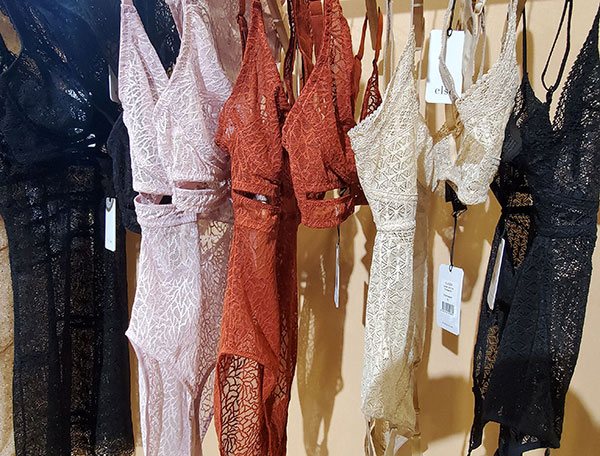 Else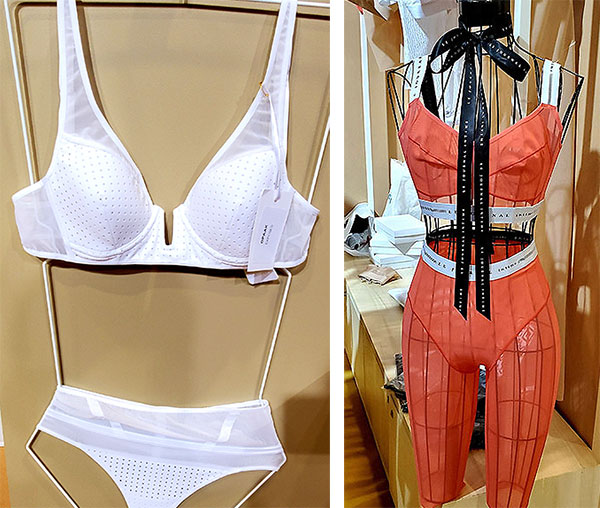 Opaak & Le Journal Intime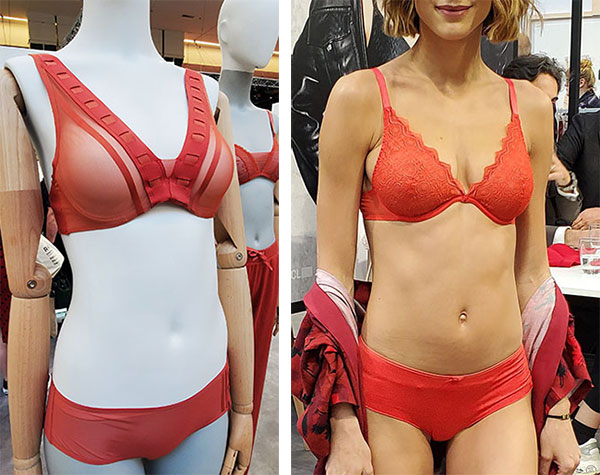 Chantel Thomass & Passionata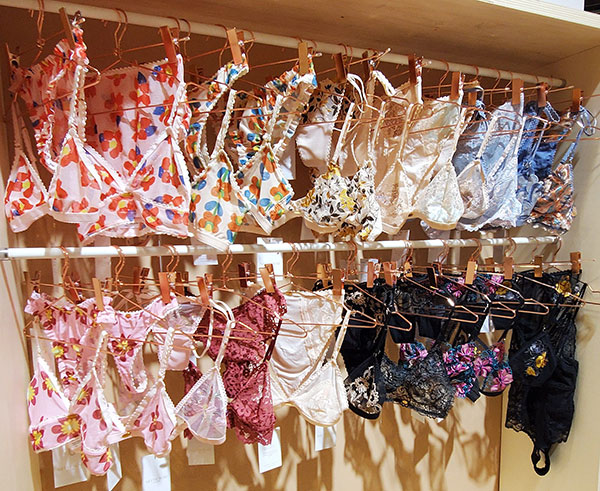 Nette Rose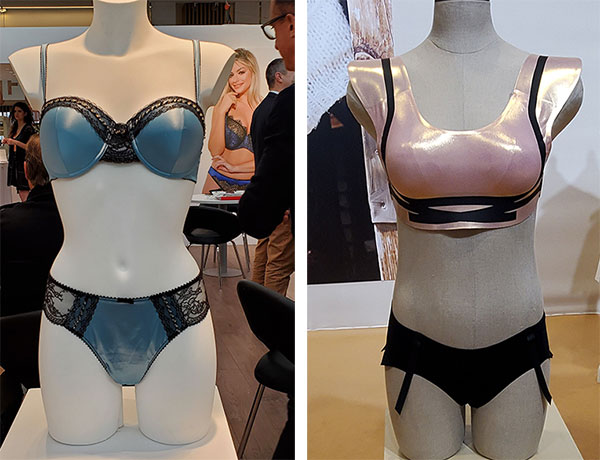 Prelude & Ruban Noir