Retro Meets Minimalism for Panache Sport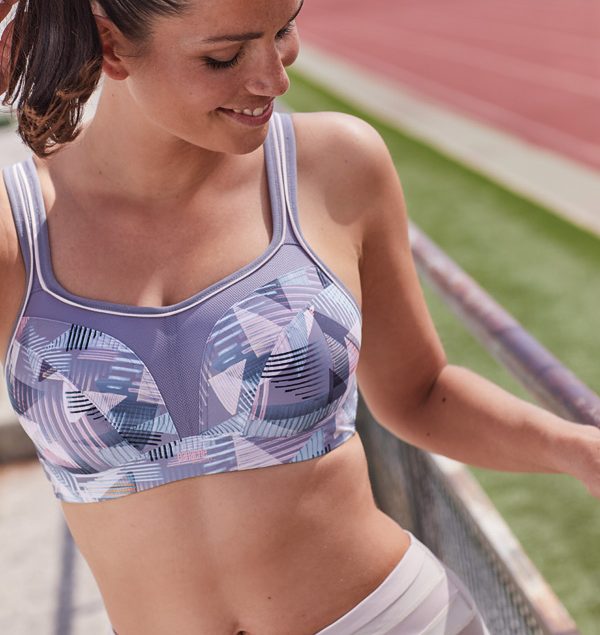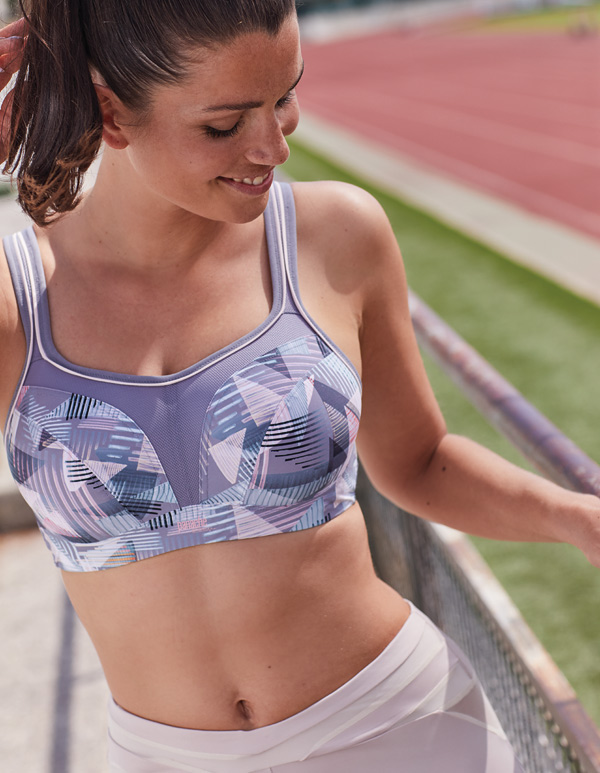 Pierre Balmain once said "Good fashion is evolution, not revolution." Fashion is constantly recycling styles, patterns, and color ways from decades prior – always reinventing something from the past. In the second drop of their SS20 Sport capsule, Panache unites the fast graphics of the '80s and the sleek minimalism of the '90s.
Introducing the Pastel Retro Wire Sports Bra – taking inspiration from the '80s dynamic aerobics culture, this high impact Panache sports bra style features a modern take on an abstract print, balanced in tones of cool greys and pinks.
Panache's Non Wired Sports Bra in a cosmetic – neutral Rose/Black story is a clean, modern counter to the print of the Wired Bra. It is a winning choice for those days she's seeking a more sophisticated yet subtle approach to full support without a wire.
A common misconception is that the non wire sport bras are best for low impact sport while wired offer best support for high impact activity. However, the Panache Non Wire Sports Bra offers just as must support and defined shape as the wired sports bra, when worn in the racerback option. The racerback disperses pressure while exercising, allowing for both control and comfort.
Both bras are made with breathable outer performance fabric that helps to keep you dry and comfortable when exercising. They are also created with individual molded cups that encapsulate each breast, instead of compressing. The Wired Sports Bra is available in B-J cups, and the Non Wired Sports bra is available in B-H cups.