Empriente '20 Swimwear Inspired by Simplicity and Soothing Power of Nature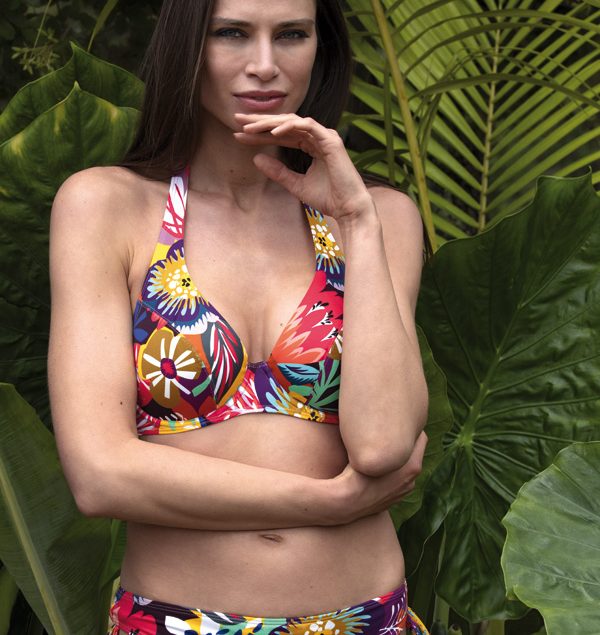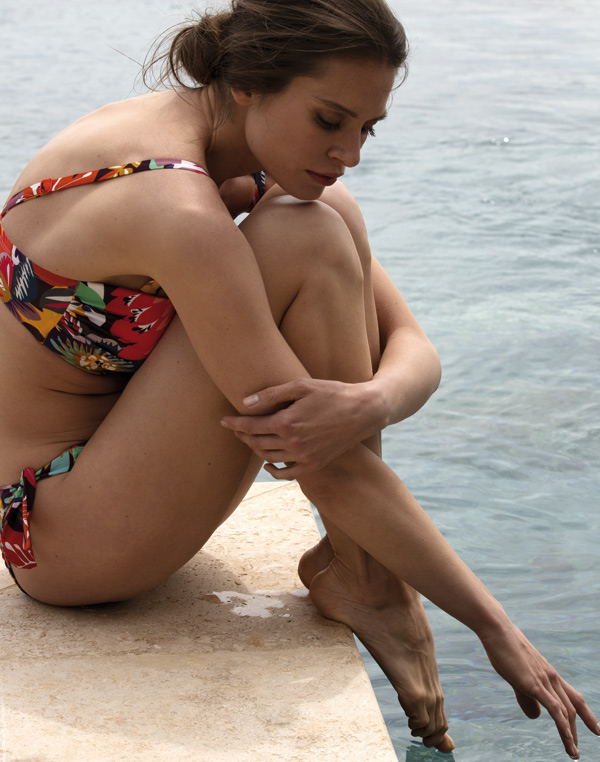 For Summer 2020, Empreinte swimwear has been inspired by the simplicity and revitalising, soothing and healing power of nature. With a relaxing break in tranquil, enveloping water savouring some delicious time to yourself, you become aware of having regained a sense of balance. This creative and comfortable latest collection advocates the concept of 'less is more' and is aimed at the modern, engaged and positive- thinking woman.
The range of 6 key colours in essential hues also alludes to the idea of discovering a simple, perfect balance. They range from the deep, aquatic tones of 'Black' and 'Eclipse', to the sophistication of fresh, vibrant 'Ocean and Lagoon' through to the sun-drenched and glowing colours of 'Fire and Zenith'.
DREAM COLLECTION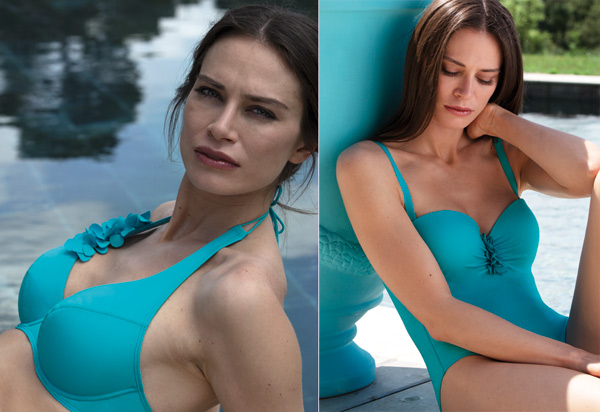 Floral decoration, delicate garlands, bows and tiny golden beads pay tribute to our precious natural environment. A palette inspired by nature: Black, Lagoon and Zenith.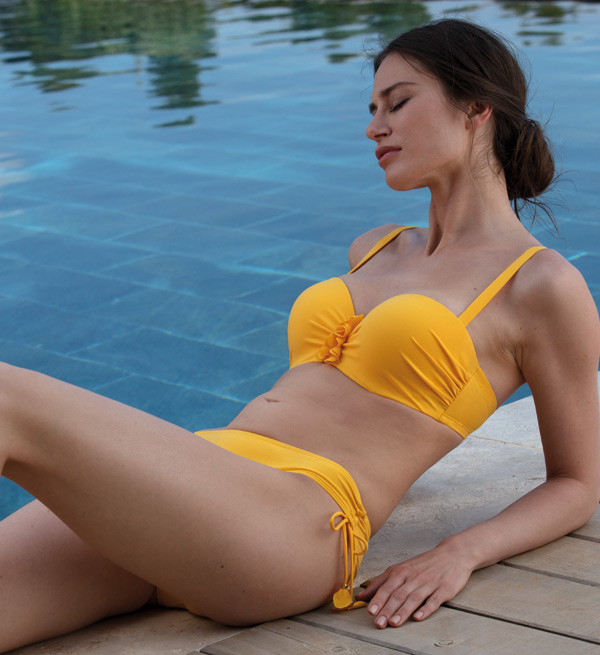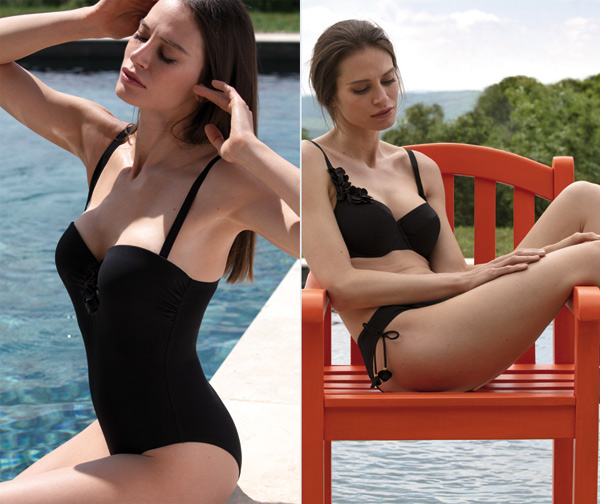 BODY COLLECTION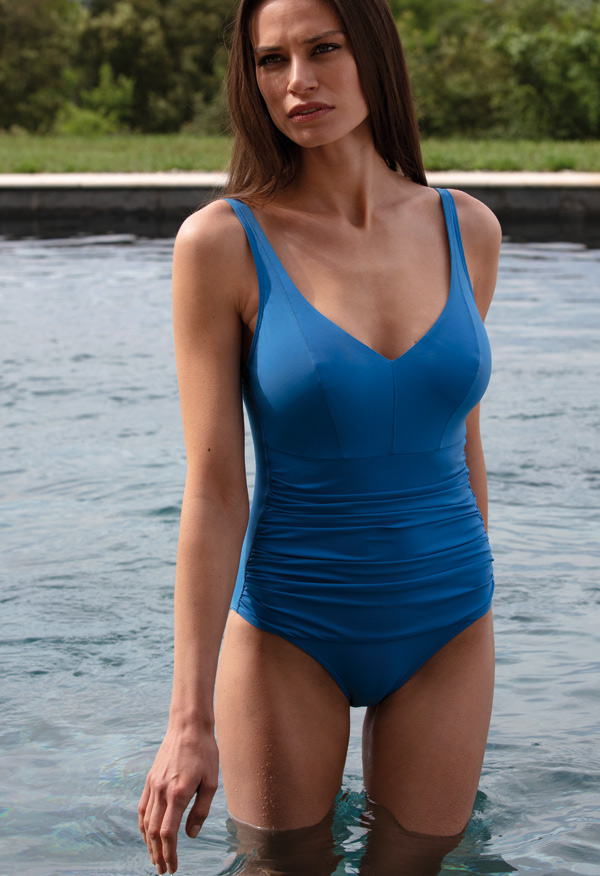 Full of glamour and curves. An interplay of drapes and lining techniques to create a faultless figure. Available in chic colourways: Black and Ocean.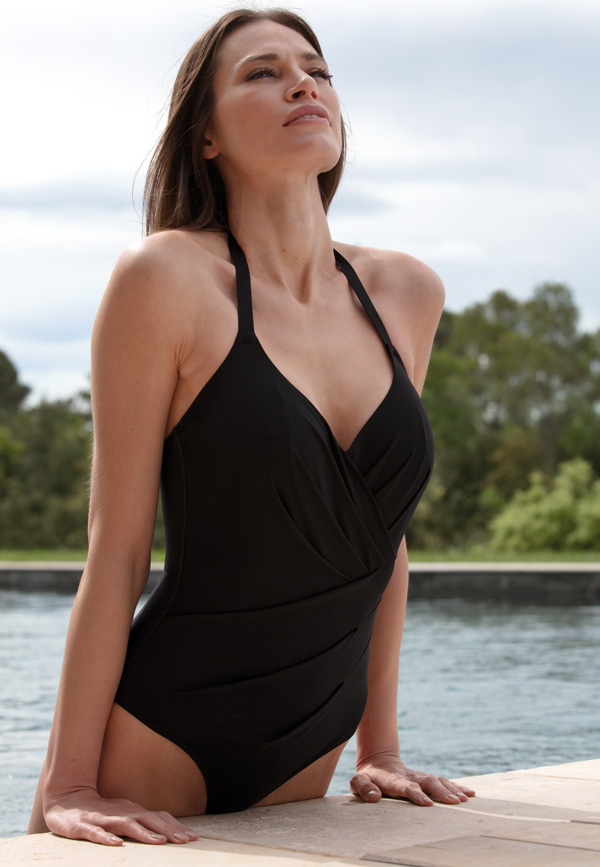 ESCALE COLLECTION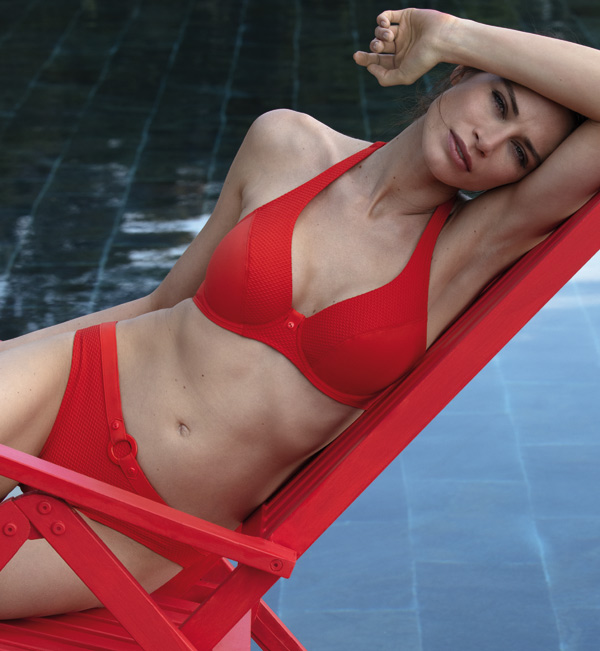 Influenced by 'active wear' and with a polo vibe. A combination of honeycombed and smooth plain fabrics for showcasing the figure. A focus on belts to define the waist. With small buttoned plackets at the base of the straps for that relaxed Riviera feel. A marine vibe: Eclipse and Fire.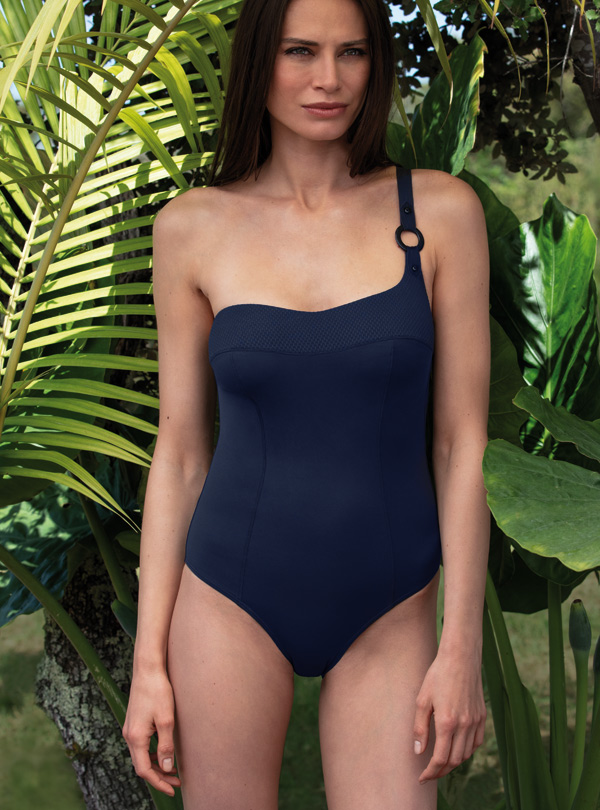 STAR COLLECTION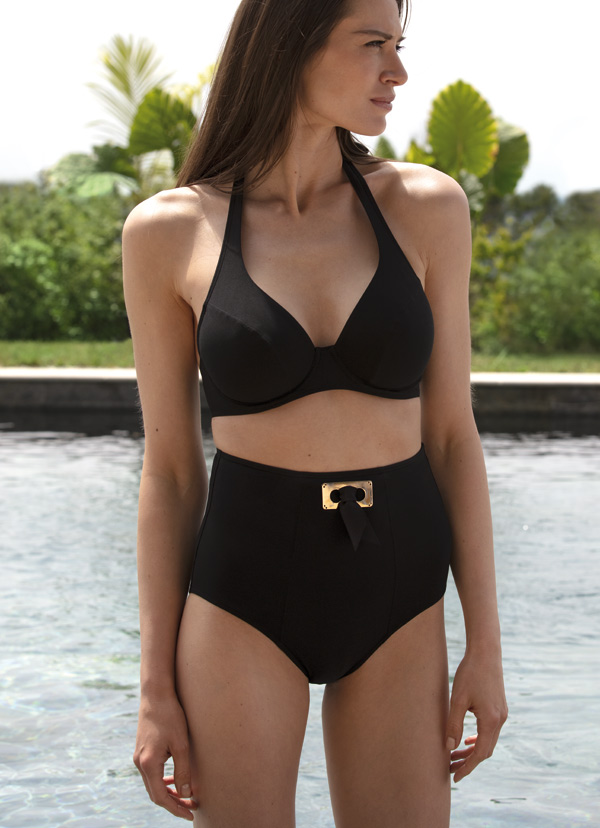 A strong look balancing delicacy and structural precision. A crafted, rustic-look gold decoration and an interplay of contemporary ties encapsulates a glamorous look. A sophisticated palette of Black and Ocean.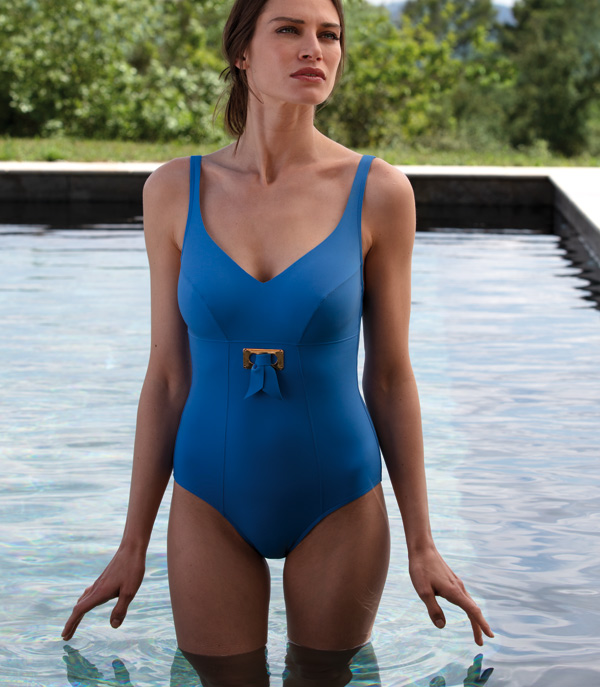 SUN COLLECTION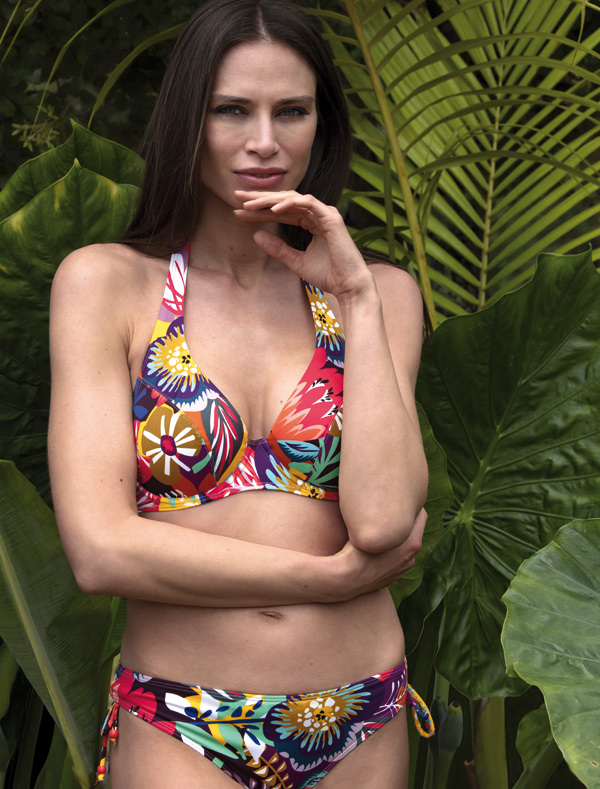 An enhanced natural pattern with a dreamlike and psychedelic visually arresting appeal. A lush floral print in flamboyant colours decorated with ties and beads. A joyful explosion of colour in a single colourway: Fire.
HAPPY COLLECTION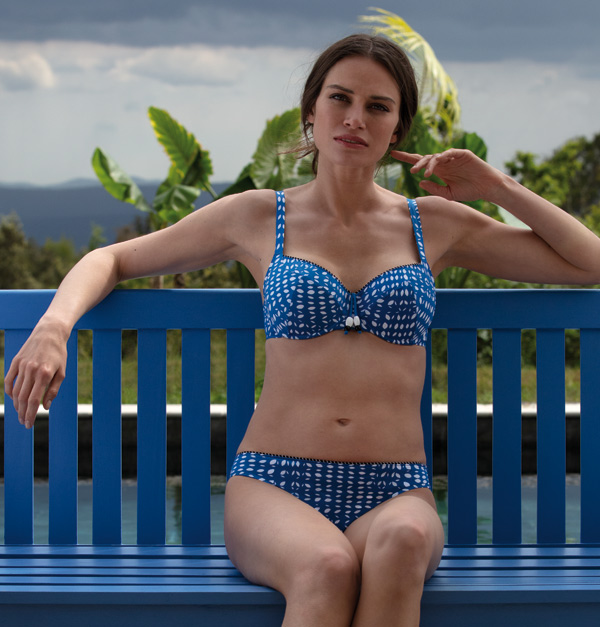 A simple, light and airy print with tiny, vibrant, geometric droplets, a style full of colour and poetry. This design is highlighted with the graphic addition of a black and white adornment and tiny coordinated beads. Dazzling colourways: Ocean/White, Fire/White and Zenith/White.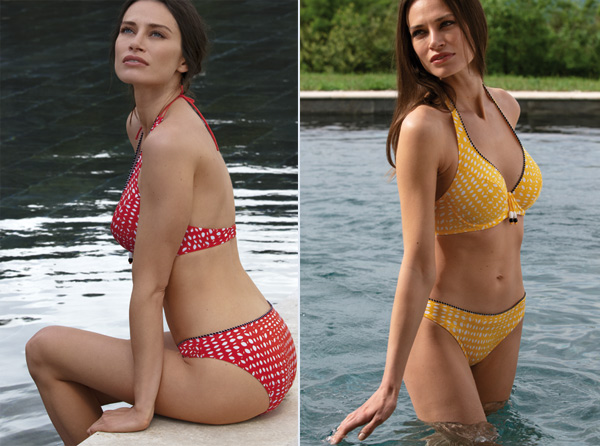 PEARL COLLECTION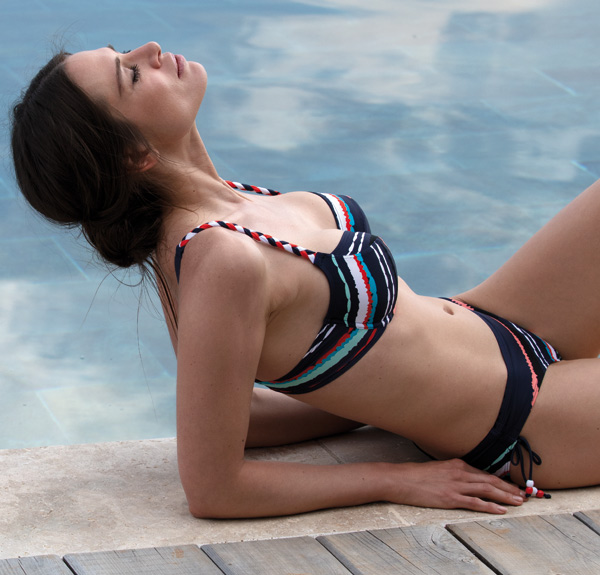 Inspired by scarves, with a striped print recalling an interplay of multicoloured beads standing out against an eclipse blue background. The plaited straps, ties and coloured beads playfully compete with the marine vibe. A single chic and colourful colourway: Eclipse.