Behind the Scenes at Emma Harris: The Creation of AW20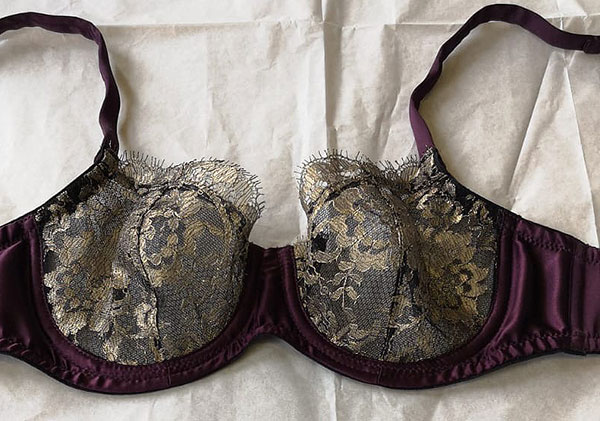 Ever wondered what goes on behind the scenes at the world's top lingerie ateliers?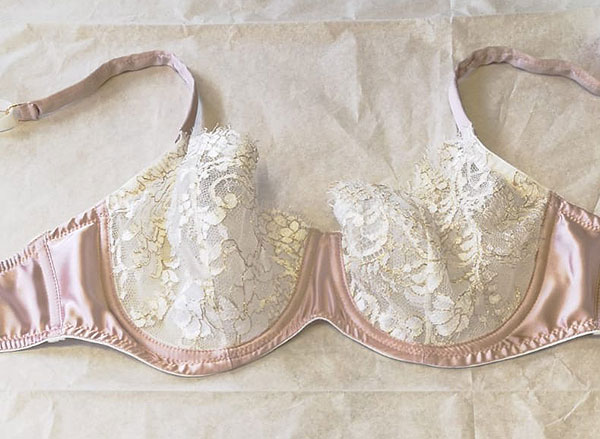 Emma Harris gives us a fascinating glimpse into the creation of couture lingerie by taking us behind the scenes as she creates her sumptuous AW20 and SS21 collections.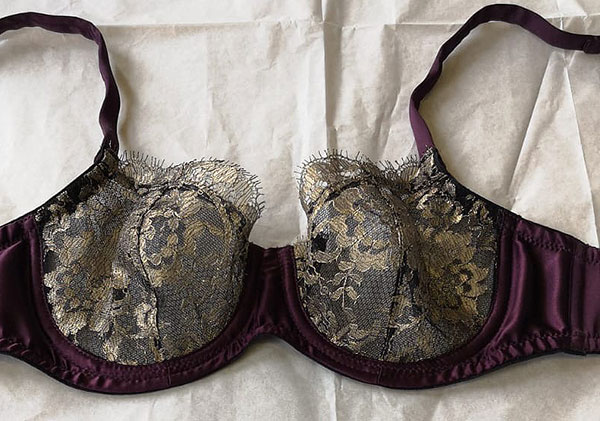 Based in Ilkeston, Derbyshire, an area which once flourished in lace and lingerie manufacture, the Emma Harris Atelier is located over 2 floors and the entire production process from design concept, through to manufactured garment is produced solely in house – not surprisingly, it is a hive of activity!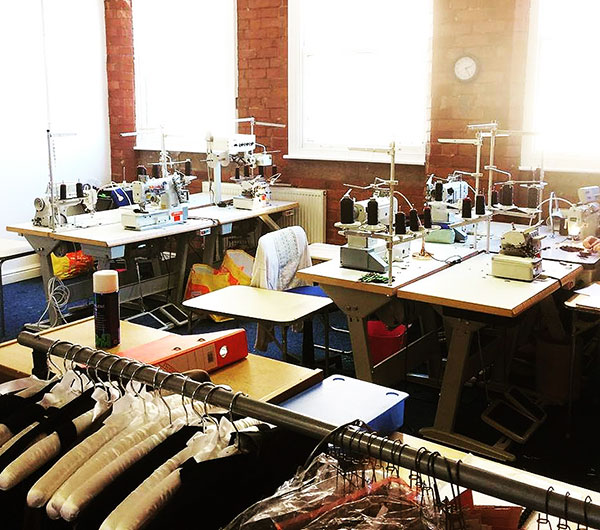 As founder Claire Emma Harris says, 'Our mission is to produce the most beautiful hand-cut and hand-sewn lingerie and loungewear offering the ultimate quality and luxury  – that takes hours of painstaking work because we use the most complex artisan techniques and everything is hand created  – but we think the end result is worth it!'
With pieces taking anything up to 62 hours to make, this really is an art form that really brings the brand's trademark 'lingerie to cherish' tagline to life, as these pictures of the painstaking design process show.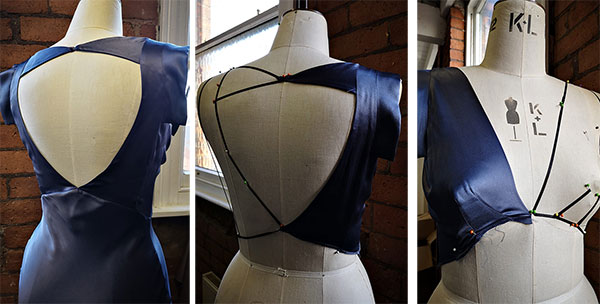 For AW20, Emma Harris is offering the opportunity for buyers to design their own bespoke capsule collection, choosing from a range of silk shades and accompanying lace trims, customized to the wearer's specification.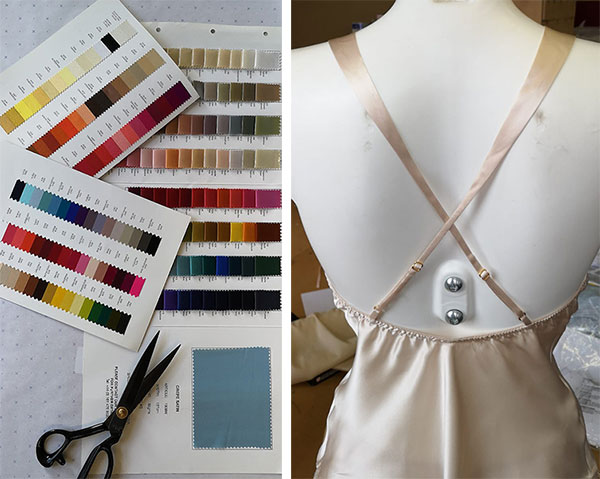 All of Emma Harris's best-selling ranges: Signature, Renee, Grace , Tiffany, Tamara and last season's new sell out style Cleo are available to order in a range of 16 shades with various lace combinations including Raspberry, blackberry, cranberry, soft gold, petrol, champagne, midnight, navy, sky, vintage rose, old rose, steel, blue mist, praline, fuschia and ruby. Buyers can offer their customers the full range of shades to choose from, via a digital and physical swatch book, for a minimum order of just one set and customized colours can be exclusive to you for a small order of 20 units (10 sets.)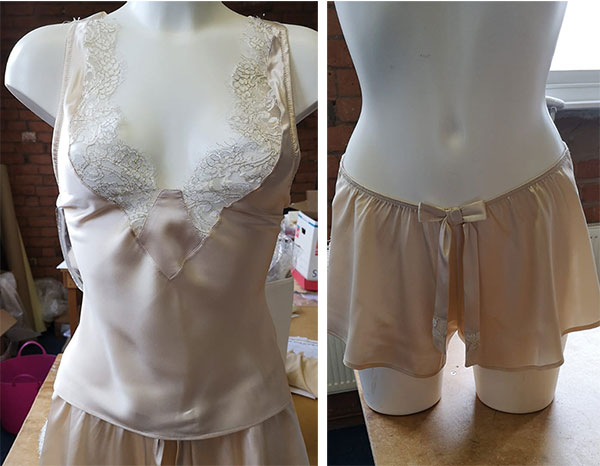 In addition, last's season's knockout Cleo range will be available in a gorgeous garnet shade.
Emma Harris is also excited to announce the arrival of Melody for SS21.
Inspired by Old Hollywood, Melody features a unique diamond design, reflective of this period which is echoed throughout the collection. Fashioned in French lace, specially selected for it's vintage look and featuring newly designed shoulder straps for an elegant and sleek look at the back, Melody boasts a robe, slip, camisole, short, pajama bottom, bra, brief and thong.
The full Melody collection will be available in vintage rose and champagne from Spring 2021 but will make an early debut in AW20 with a sneak preview of the Melody capsule collection in navy.'
Watch this space for more sneak previews and glimpses into this fascinating world of couture design!