Katherine Hamilton Unveils its New AW20 Collection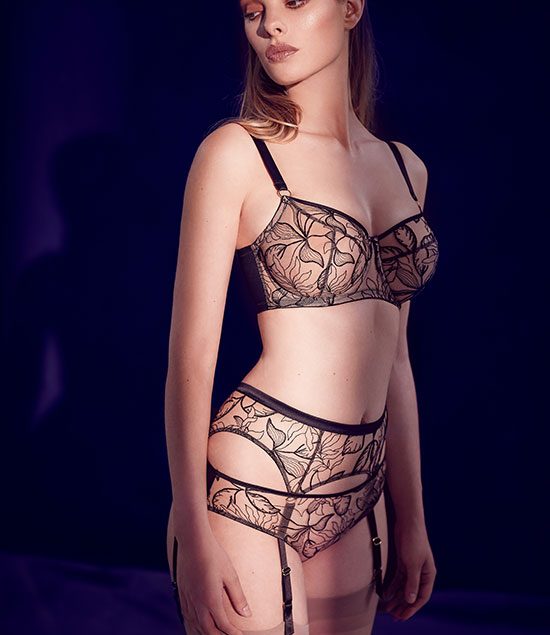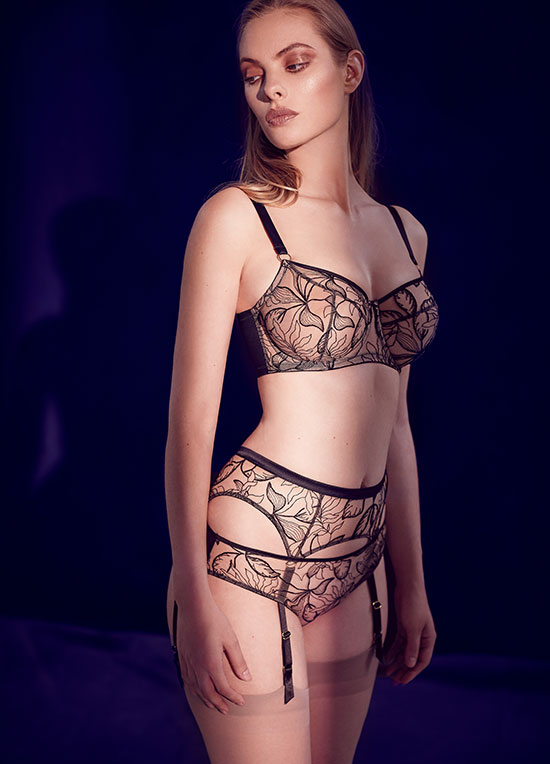 For luxury lingerie with a fit-focus in 26-38 d-hh cups, Katherine Hamilton has taken the market by storm. This British lingerie brand that specializes in larger cups and smaller bands, boasting 54 sizes, has just celebrated its debut in Net a Porter and is soon to be available in the prestigious London based Rigby & Peller stores.
The brand's combination of luxury materials such as silks, French lace and embroidery together with superior technical fit and comfort plus its trademark forward projection is proving a wow for buyers and consumers the world over. It now features in some of the world's foremost stores such as Harrods and Selfridges in London, as well as major Russian and UAE stores and top end UK & US independents.
And to propel the brand further forward, founder and designer Katherine is now delighted to introduce the brand's AW20 collection to buyers , 'Our AW20 collection offers the same sumptuous fabrics and perfectly fitting designs that we are known for, with an exciting modern twist. "We wanted to extend the reach of our brand to more women and are excited to introduce the first of our new more accessible luxury lines – Nina – which will allow us to do this.'
Nina boasts all the trademark Katherine Hamilton features – a technically perfect fit, the unique narrow underwire that is perfect for slim backs and bigger cups and the clever combination of designs which create the illusion of delicacy and at the same time boast the firm fit needed for this body shape. In classic black and beautifully neutral soft pink, it offers everyday luxury with a new contemporary look and lower price point, making it perfect for the modern woman who hasn't yet had the chance to try Katherine Hamilton.
For the more classic lingerie lover, AW20 also sees an extension of Katherine Hamilton's premium offering, with new designs Priya, Vivian and Zaria all boasting the most sumptuous fabrics and intricate designs – from divine silk and sheer tulle to custom-designed Swiss embroidery. The subtle color palette – reminiscent of shimmering frosty mornings with injections of both delicate and bold embroidery – unfurls throughout the collection; and the new shapes continue the ethos of superior design, comfort and fit.
Katherine Hamilton's best-selling continuity ranges continue to be a hit, with an ever-expanding colour palette and new accessories such as eyemasks and robes being added all the time.
A20 hits stores from May 2020 so in the meantime we will be featuring a sneak preview here on Lingerie Briefs. For now … feat your eyes on Vivian – featuring a modern large scale geometric floral embroidery, she is strong, confident and beautiful, just like the woman who wears her.
Watch this space for more AW20 sneak previews!