Le Mystere Adds Strapless to New Clean Lines Collection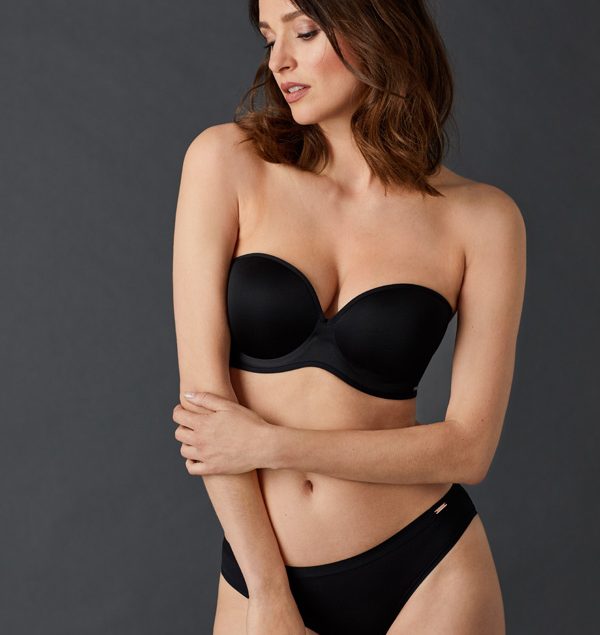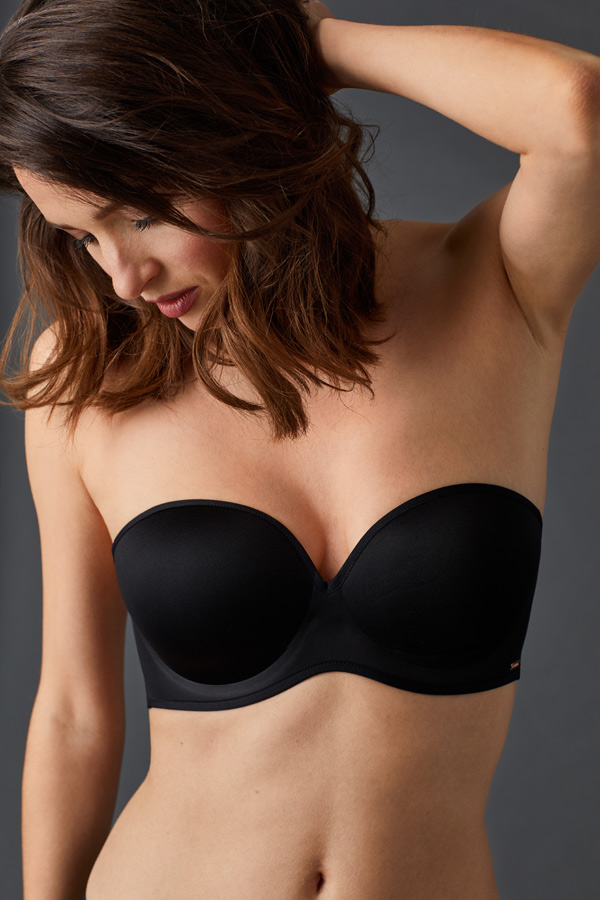 Taking key elements from Le Mystere's best-selling strapless bras, they have developed a new streamlined one-piece silhouette with a modern, sleek and minimalistic aesthetic. Clean Lines Strapless features smooth contour cups made from a supportive hi-density foam have a flattering plunge neckline, and are built into a supportive foam frame. Frame edges are curved to shape and completely encase the underwire for a soft cushioned feel against the body. New soft touch, fold over elastic developed with a no slip exposed spandex surface gently grips the body at the top of the cup, while smoothing back wings are cut to shape from a newly sourced micro knit elastic that comfortably stretches and hugs the body.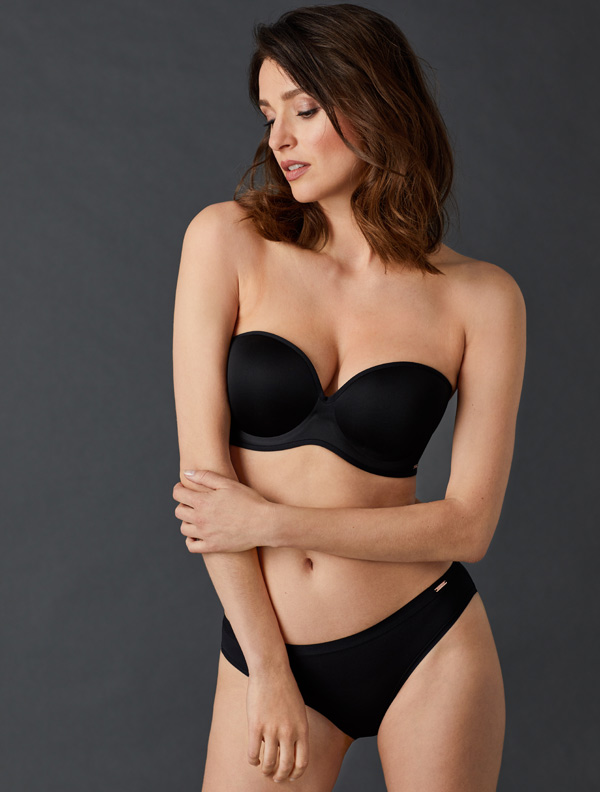 On the inner side of the back wings is a powder finish silicone grip which utilizes a printing technique that allows us to transfer a flat round dot pattern with anti-slip technology. The result of utilizing all of these new techniques and materials is to bring to Le Mystere customers a superbly fitting, supportive garment that truly feels incredible on the body. SS20 Clean Lines Strapless Bra is now available in some stores and online at Le Mystere soon!