Ulla Popken~ A Tropical Escape for Plus Sizes
By HOLLY JACKSON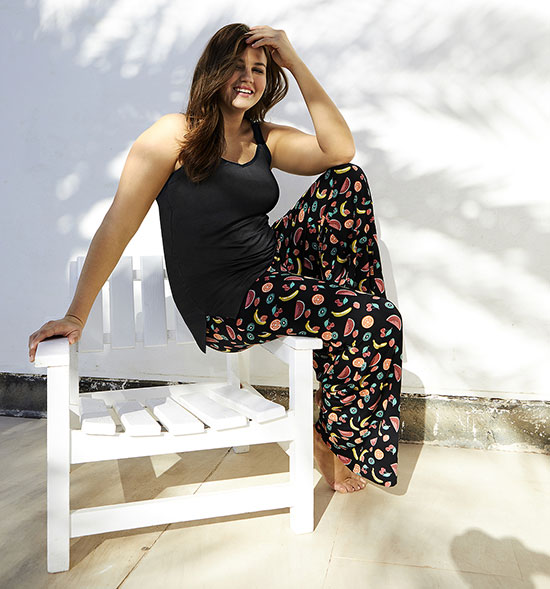 I had never heard of Ulla Popken before I came across their booth at Curve, even though they are popular in Germany and the EU. Plus size brands are rare in the EU, but Ulla Popken makes pieces exclusively for sizes 12 to 38! Their booth was a sea of fun prints, innovative loungewear and mix and match pieces that were both playful and sophisticated.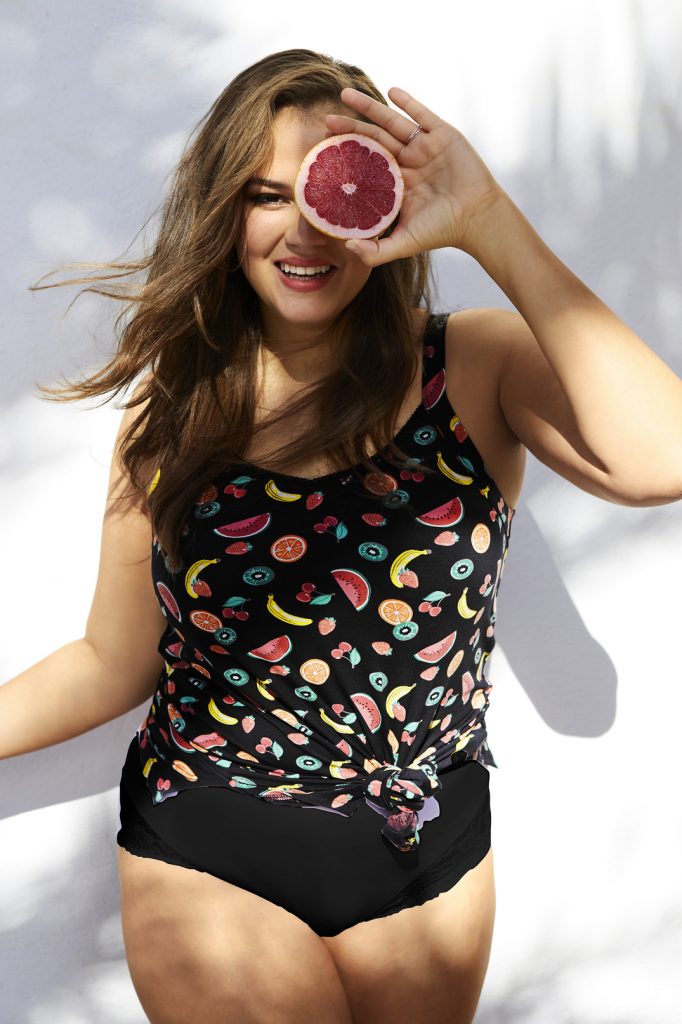 It's been a few months since the show and the pieces that stuck with me the most from Ulla Popken were their various tropical inspired lingerie, swimwear and loungewear pieces. Some of them were so elegant they could be worn as outerwear! Ulla Popken has been on my brain specifically now that we are all staying inside all the time and everyone has switched over to stretchy pants and pajamas as work clothing.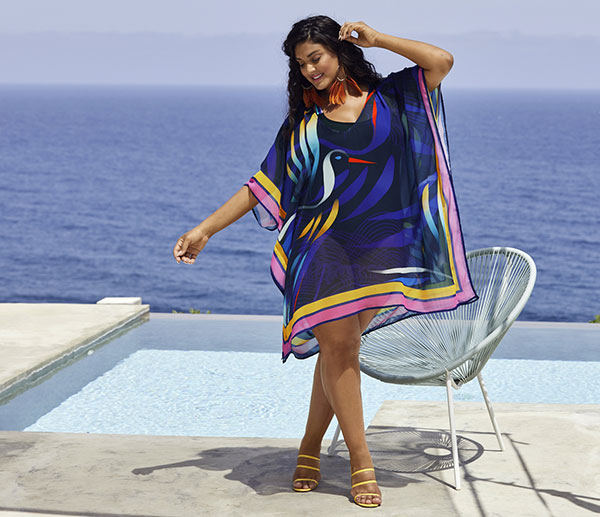 Lots of plus-size brands make swimsuits but Ulla Popken's were really impactful. They feature built-in soft support, are nicely lined and have adjustable straps. The prints are big and fun, but not in that "florals to disguise big bodies way" that we used to see in the plus-size industry. Their Parrot Print Swimsuit is sophisticated and unexpected and their Giraffe Floral Print (available in both a swimsuit and a matching dress/cover up) was a unusual and stunning take on the traditional animal print. They also featured some chiffon caftans that were perfect for the pool or over a bodysuit at home.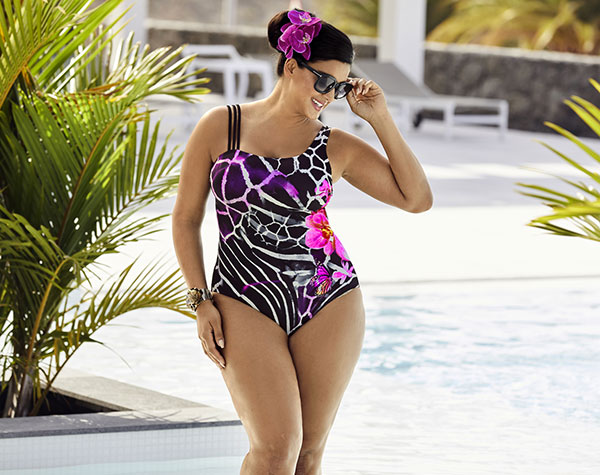 One of my favorite sets of pieces from Ulla Popken was their lineup of Wide Leg Palazzo Pants featuring various fun prints. These could be mixed and matched with other pieces from the collection or worn alone. I could see them being perfect pants to wear out in the summer or over a swimsuit. They could also work as pajama pants with the matching bra top! The Jungle Print pair is my favorite of all the ones that I saw at the show.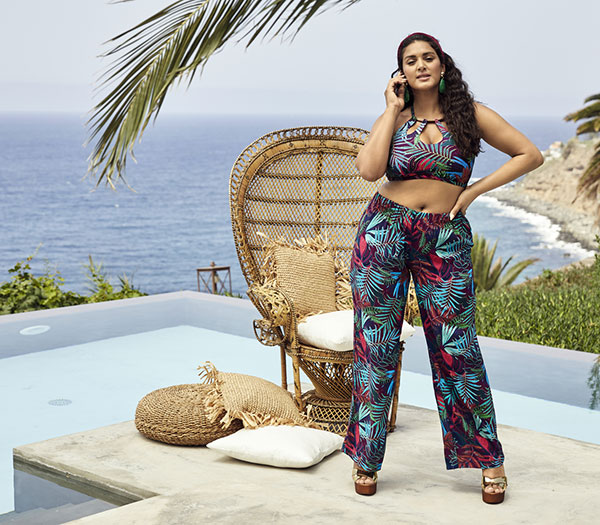 The Ulla Popken booth also featured a few pieces that could be dresses or really fun loungewear that are perfect for our current predicament. The Jungle Jewel Caftan is ankle length and lined for opacity, but has an amazing jungle style print with great beaded accents. The Tropical Leaf Chiffon Lounge Dress features another great rainforest inspired print with beaded details that really pop in person. It would look equally at home at a restaurant or the pool, but you can also wear it as a nightgown.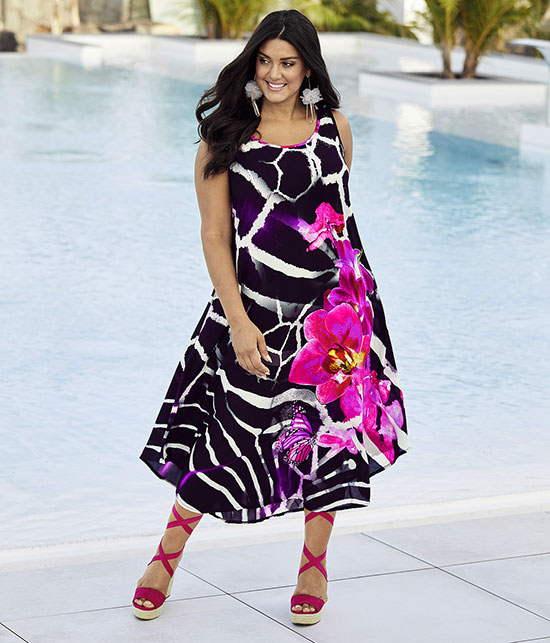 I love that Ulla Popken is embracing the kind of pieces that can be worn for multiple occasions the way other core size brands are! These pieces are well made and designed to go from your house to the beach or a restaurant easily – and allow you to be the best dressed person in any space while you do.