Spring's Power to Heal ~ Splendeur Soie by Lise Charmel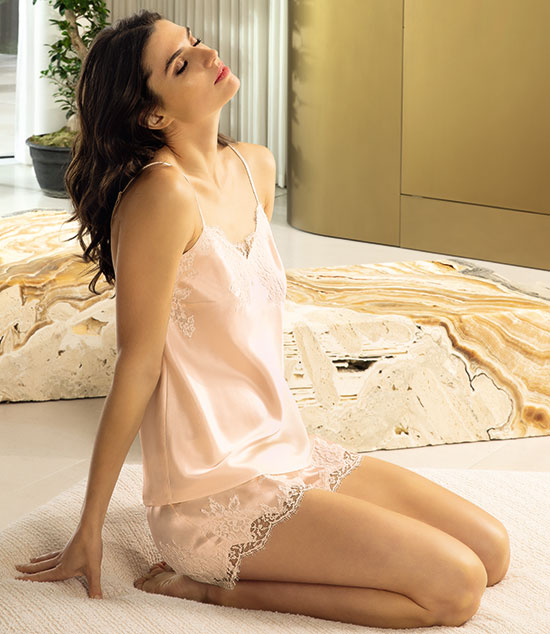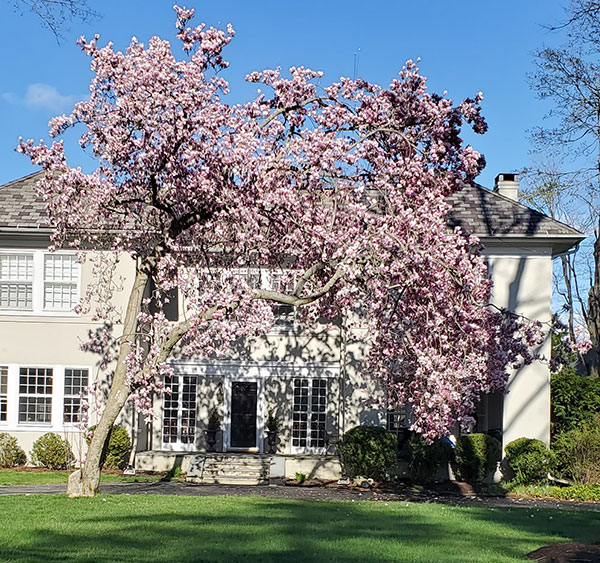 For the past 4 weeks, my only escape from confinement has been a long walk through my neighborhood watching the slow blooming of spring flowers. It's a very different perspective to view our surroundings up front and personal in contrast to a normal drive by glimpse. The seasonal evolution doesn't stop and nature is a mitigating vision during this difficult time. Everyday, I walk past this magnolia tree whose emerging pink buds stand in vivid contrast to the stucco home they frame. It feels very French to me, maybe reminiscent of the homes in Reims where I spent a youthful summer. The lacy web of branches and the blush of petals brings the artistry of Lise Charmel's Spring 2020 Splendeur Soie collection into focus.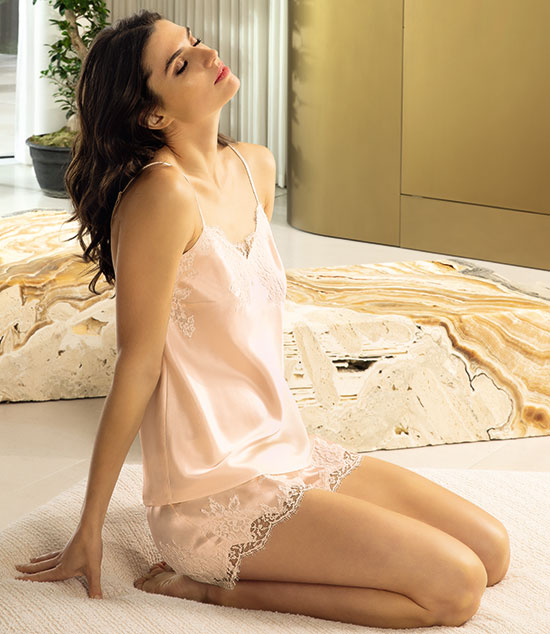 An exclusive embroidery engraved on a multi strand tulle is combined with a soft, lustrous silk satin to create a 16-piece lingerie bouquet as seductive as these flowers as they gradually embellish the stone wall they shield. Ranging in sizes from XS-XXL, 32-44, A-F, every piece is nurtured with Lise Charmel's detailed craftsmanship.   An homage to the elegance of silk, sensuality and sustainability, Splendeur Soir is not only an ode to the Lise Charmel Haute Couture aesthetic, it is also an apt metaphor to natures power to heal.