Vintage Reflections ~ Shadowline® Sleepwear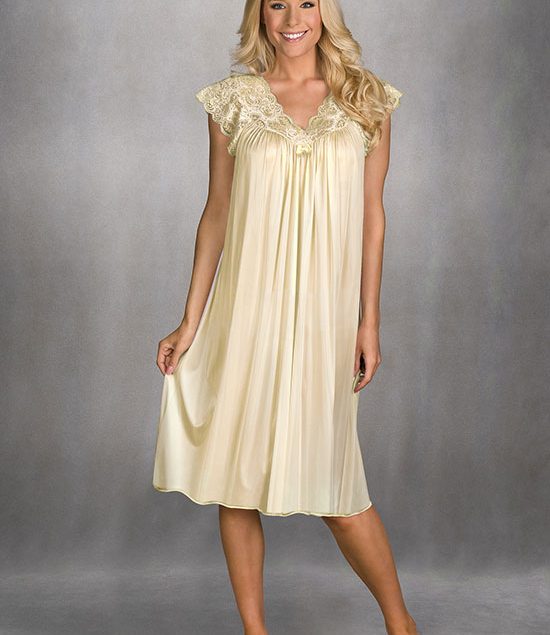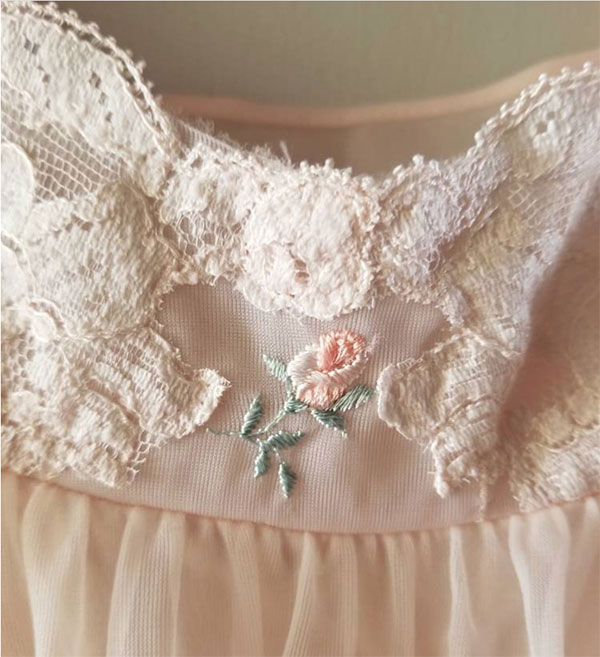 Searching for sun bonnets for my granddaughters last week on Etsy.com, I happened across some Shadowline® vintage lingerie produced in the 1950's through 70's. I can actually remember my own grandmother (and my mom) wearing nightgowns like these. Flash forward 50 years and what seemed old is new again. These images struck a chord. The interest in vintage lingerie has always been relevant to many lingerie aficionados but lately, the trend has become more prevalent, surfacing on social media. The past often comes into focus in times of reflection.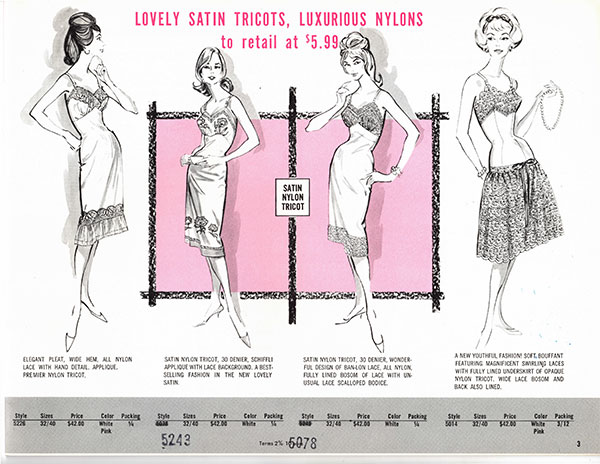 My interest peaked, I had Shadowline® send me some older references from their early design days. This brand, born in 1946 (post WWII America) has a long legacy of traditional nylon undergarments with a real sleeper following in slips, panties and nightwear. I decided to check out some of their newer pieces and found elements of these retro silhouettes in Shadowline's recent designs, particularly in the slip venue (more about that in a later story).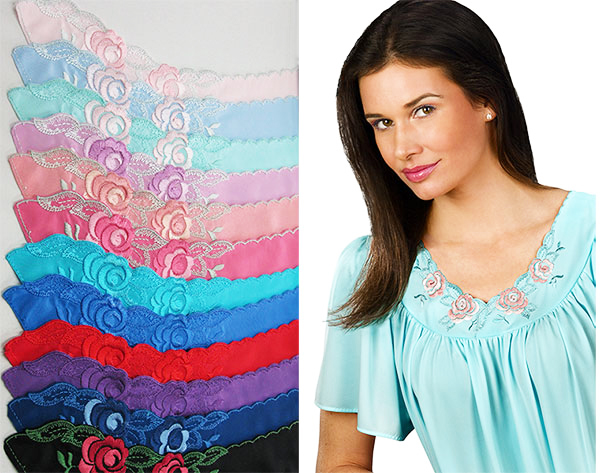 Specifically, the signature Petals Collection clarifies the intrinsic value of Shadowline's products. Multiple thread counts in a variety of colors embroidered on exceptionally comfortable 100% Opacitrique® nylon tricot (still made in the USA) create a trademark floral yoke design unique to this brand. Other's have tried to replicate it, but none compare in workmanship like the original. Available in a multitude of colors (up to 13) and sized to fit S-3X, it's a brand bestseller.