Comfort Doesn't Have to be Boring ~ Montelle Wire-Free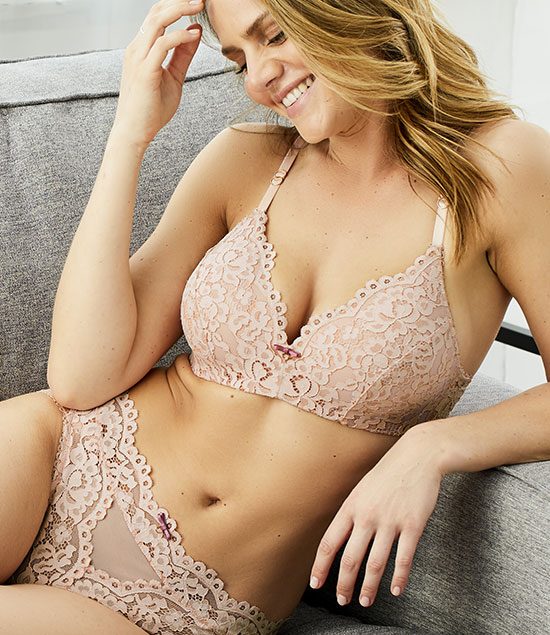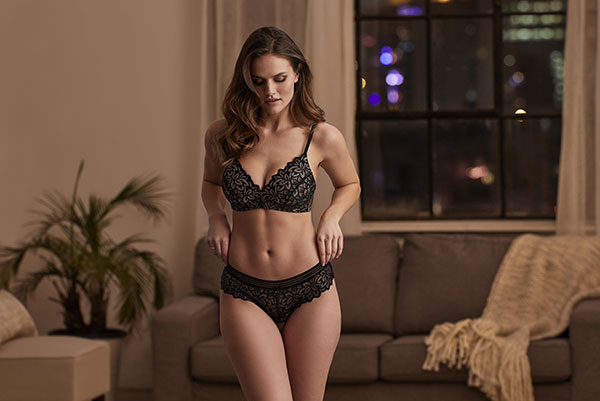 We are 6 weeks into this #StayatHome edict and zoom conferences have taken the workforce by storm. So has the ramifications of isolation. A little pizazz in our "Above the Waist Wardrobe" is now, more than ever, a welcome mood booster. Montelle Intimates Midnight Romance and Bloom bra and panty sets are a perfect solution to a thirst for some fashion inspiration.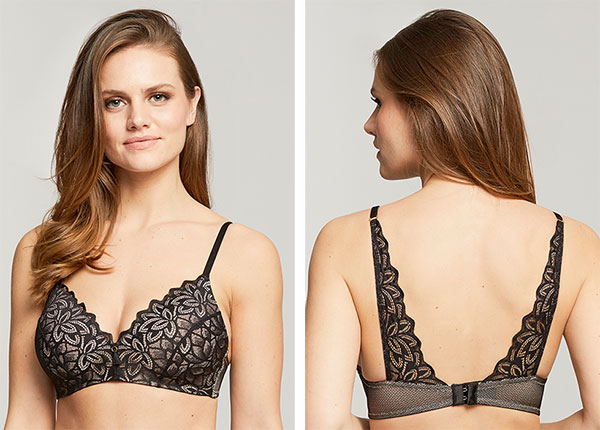 Midnight Romance is designed in a dynamic stretch lace leaf pattern. Anointed with rose gold hardware, these pieces are constructed with a wide decorative elastic band, reversible high shine straps and a unique tassel and hardware ring. This feel good bra is available from 32-40, A-D sizes.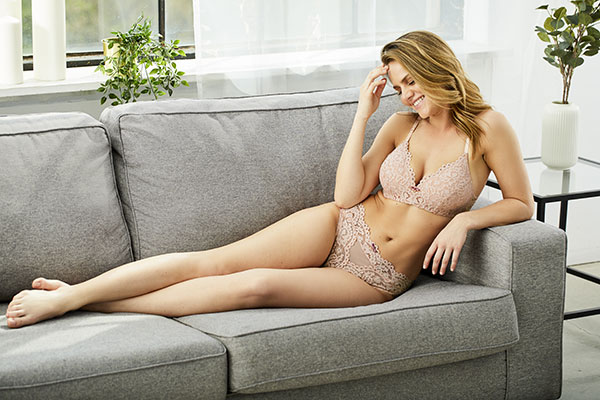 Rendered in a soft, subtle blush tone, Bloom is a beautiful example of seductive elegance. Using an all over stretch floral lace that creates a crochet effect and a bold picot elastic, this collection is detailed with rose gold hardware, reversible high shine straps and a tuxedo bow with ring at the front. Based on the best-selling key hole bra, this wirefree version is available from 32-40 , A-F and S-XXL briefs