A Plus Size Bridal Treasure Trove ~ Rya Collection
By HOLLY JACKSON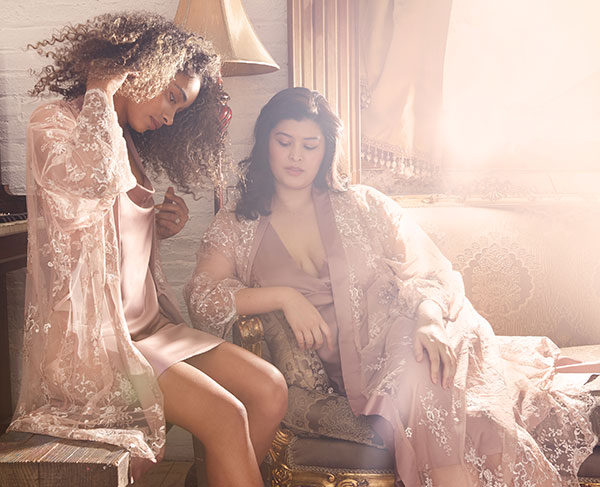 I have had a major love affair with Rya Collection since they launched their first sheer robe! A surprise for me at Curve NYC this year was that they are finally launching a plus size collection. My bank account may not be nearly as excited as I am.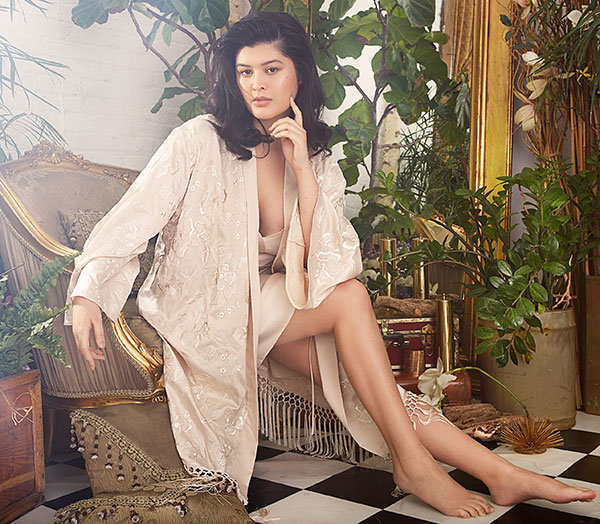 What wasn't a surprise was that Rya Collection's plus-size pieces play to the same strengths as their core size pieces. The line is full of droolworthy robes and gowns with Art Deco inspired trims and sheer embroidered fabrics. There are both bridal and fashion pieces so everyone has an excuse to splurge. All options will be available in 1X, 2X, and 3X and many will offer mix and match sets.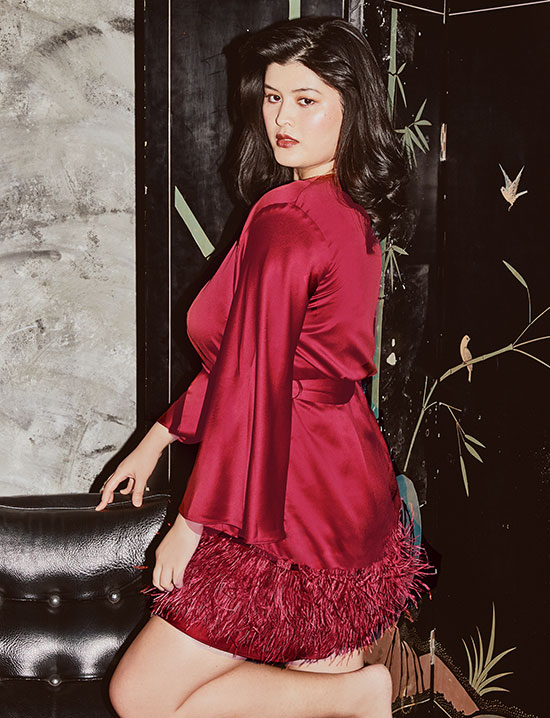 One of the sub-trends of 2020 is the 1920's, which is reflected in the Swan Cover-Up. It's available in both Sangria, Ivory, and Black and channels vintage glamour perfectly. It can be matched with the Heavenly Chemise in the same colors to make a full set. The full feathered hem is full of drama and fun.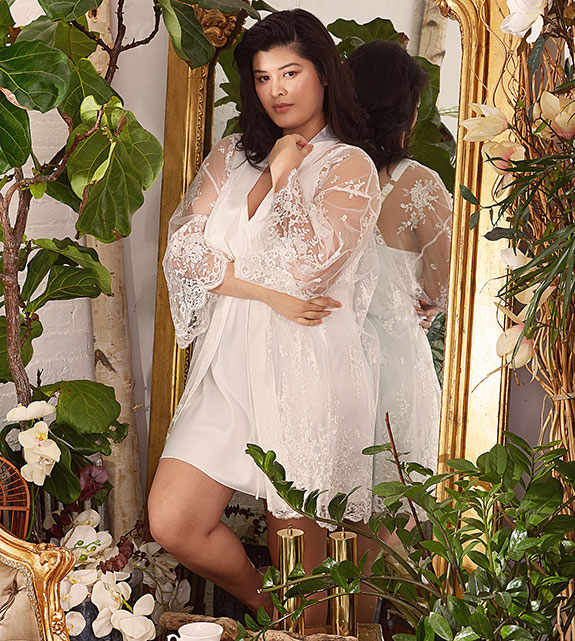 The Darling Robe/Cover-Up is an incredible offering for the plus-size bridal space, which really lacks quality pieces that can be treasured. It's available in Black, Champagne, Ivory and eventually Mauve in September. I especially loved the Mauve version which felt like both a neutral and a statement color all at the same time. The Positivity Gown/Chemise matches the robes for those who want to indulge in a full set. Each of these pieces also comes in a short and long length so you can really change up the styling or mix and match between each length.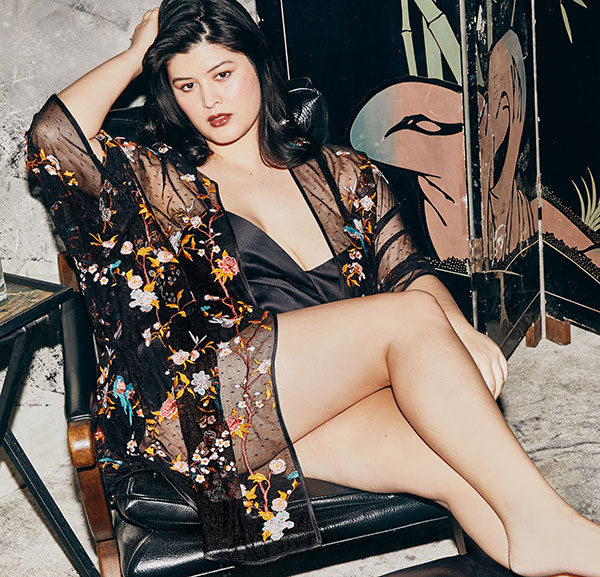 The Bewitched Collection was one of my most favorite at the show. It's certainly the collection I saw that is most likely to end up in my own closet! The collection features a short and long robe along with a short and long gown, all of which can be mixed and matched to create a set. The embroidered floral charmeuse pieces are simply jaw dropping in person. I love how the embroidered sections have been used on the back of the gowns as well as on the robe. It's the kind of luxe detail you see in core size lines all the time but it's much harder to come by in plus-sizes.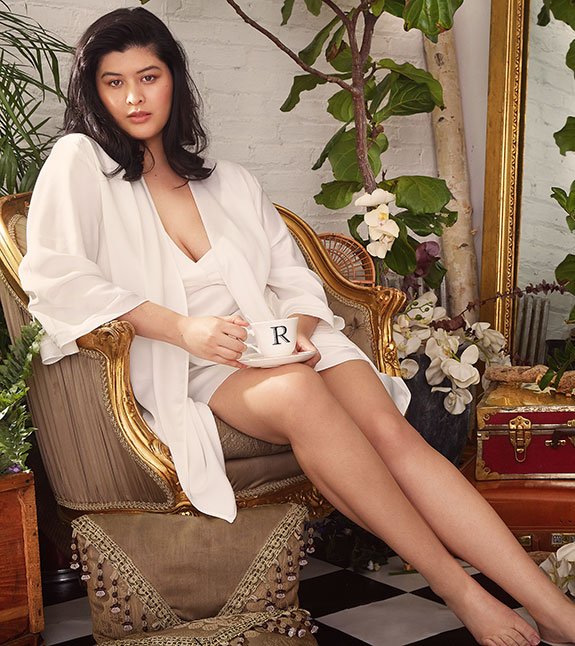 The plus-size lingerie market has been revolutionized over the years, but there were still a dearth of choices at Curve NYC where I saw very little (or even nothing) that I could personally fit into. It was incredibly disappointing since I'm pretty much the average size American woman statistically. Rya Collection represented a breath of fresh air both in design and in sizing options. More than that, it made me feel hopeful about the types of pieces that could populate a show like Curve NYC in the future if brands get enough support and positive feedback to make it worth their while. I'll be showing my support by becoming a customer once these pieces release.