Anita´s Bestselling Non-wire Comfy Bras are Perfect for WFH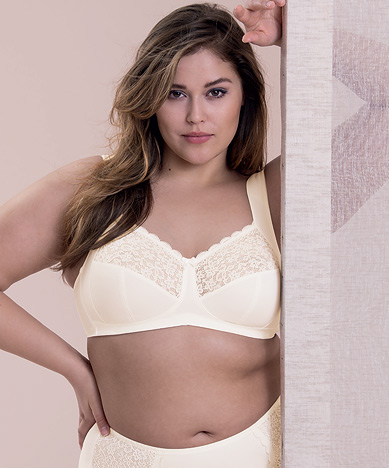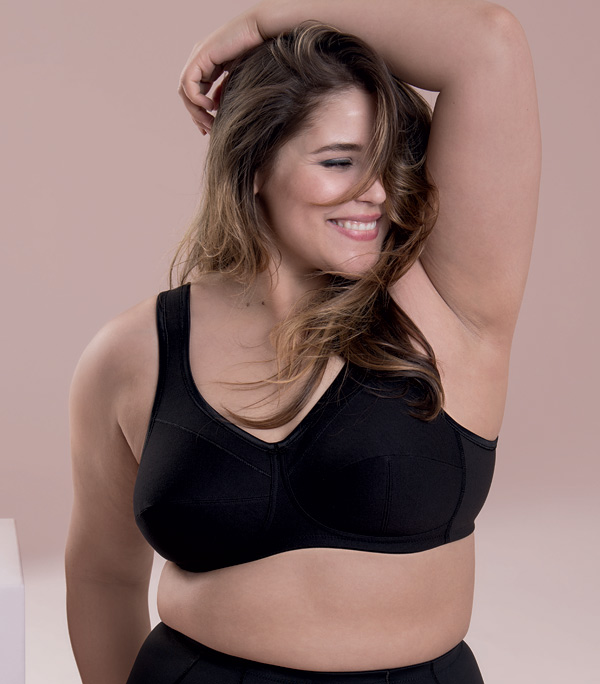 These comfy wire-free bras in expanded cup and band sizes from Anita are the perfect companion for you while working from home and staying safe.
The Jana Cotton Comfort Soft Bra (5427 above) focuses on the combination of everyday comfort, function and support. This is a classic non-wire coon piqué bra.  The padded straps are wide, which guarantees additional comfort, while the underbust band is reinforced with tulle that provides ideal support. This beautiful style is available in an expanded cup and band sizes. Colors include: Black, White, Skin and Champagne. Sizes: B – F   34 – 52, G – H  34 – 50,  I 34 – 42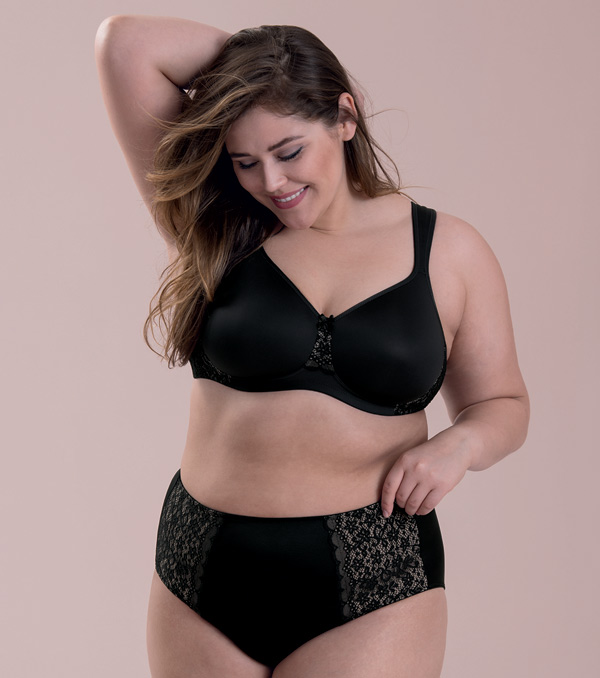 Anita's Havanna Comfort Bra (5811) is a non-wire bra style with preformed foam cups offering a fashionable, comfortable and concealing option. The straps are lined with so foam and covered in microfiber charmeuse, going wider as the sizes get larger. This molded bra series features a delicate, floral stretch lace in the center panel with a decorative bow.   Colors: desert, black and crystal. Available in expanded cup and band sizes:  B – C  34 – 50, D  34 – 48, E 34 – 46,   F 34 – 44 and G  34 – 42.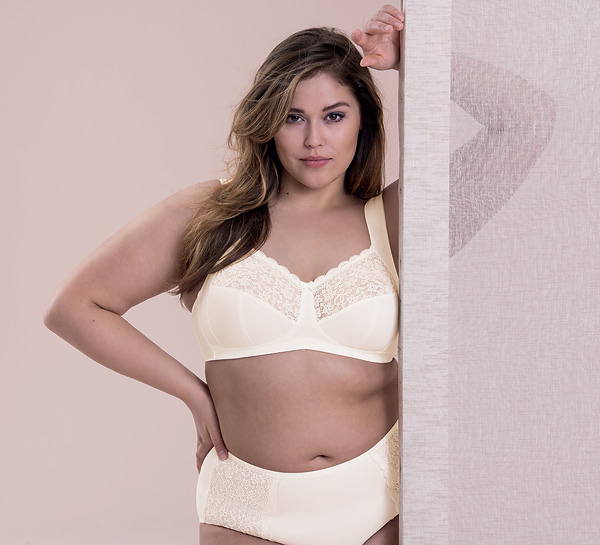 This Havanna Support Wire Free Bra (5813) style combines feminine lace with everyday comfort. While the upper cup is highlighted with floral, stretch lace over so, airy tulle, the lower cup is concealed with microfiber charmeuse.   This feminine bra gives a firm fit without the need for an underwire, while providing comfort at the same time. The straps offer maximum relief, made from so foam and wrapped in micro-charmeuse. The straps are adjustable in the back and are wider in the larger sizes, while there is additional support in the back of this bra with the use of strong stretchy fabric.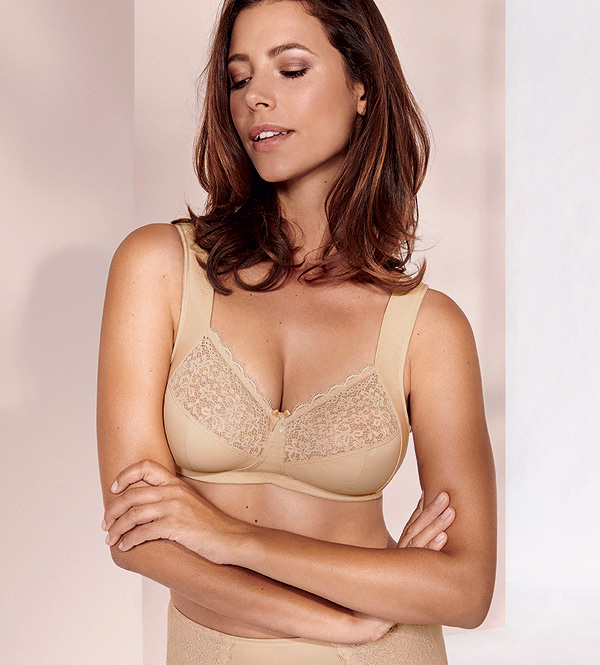 This style is available in an expanded cup and band sizes: A – F 34 – 50 and G – H 34 – 42. Colors include black, crystal and desert.