Emma Harris Atelier Making & Donating Protective Gear During UK Lockdown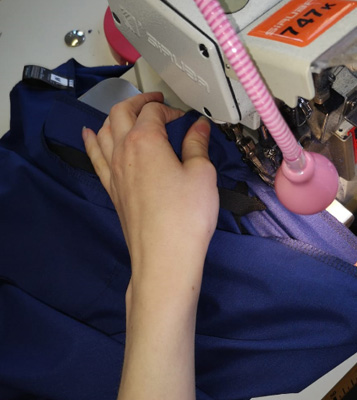 by CLAIRE EMMA HARRIS (founder, Emma Harris Luxury Lingerie Atelier in Derbyshire, England)
The early months of 2020 saw new business relationships blooming, both current and new stockists loved my new collections. Newly designed collection Melody was proving a huge hit & the orders for the upcoming months were greater than expected. 2020 was looking very promising.
Then Covid-19 hit.
Thinking back, I was glued to the news, waiting for more information, learning more about the covid-19 as the story unveiled. That's how I remember the first few weeks of March 2020. What followed was a period of uncertainty; how will this virus affect our lives, our professions & our businesses?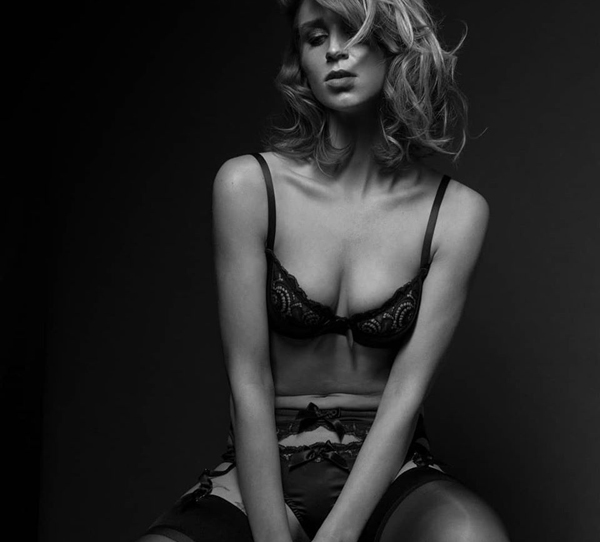 The Emma Harris atelier produces beautiful lingerie and loungewear which is sold into luxury retailers the world over. As retailers shut their doors, these orders were put on hold. This meant that the larger orders which my staff produce daily, dried up, they had no work & I felt powerless to provide the work which they need for their income. As a business owner, in particularly a small business owner, you do feel very responsible for your staff & therefore I had to stop and think – what do I need to do to keep my business running and my staff in their jobs?
I've always applied a flexible approach to my business, with wholesale, drop ship & direct to client orders collectively combining to form one main business. With wholesale orders nonexistent, now was the time to concentrate on drop shipping and website orders. New products have been uploaded to my business partner's websites & with these offerings increased new orders are being generated. I've reached out to influencers to help promote brand recognition & as I have more time, social media posts are being posted more frequently. This is becoming a growth period for my brand.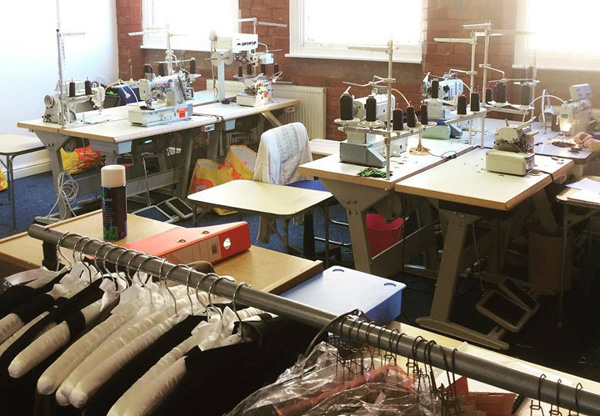 I have a bricks and mortar business, an atelier & a team of skilled staff. Although I am a small business, I do have essential business costs to cover. However, my sleek, sharp approach to lingerie production is really proving it's worth right now. I produce to order, which keeps stock costs to an absolute minimum. Minimum stock = no supplier bills pending. It's also a very special and unique way to sell luxury items. When orders are placed; we pick up our scissors & literally get cutting.
Yesterdays contribution & with the help of Tracy. 74 scrub outfits + hats cut #fortheloveofscrubsToday we'll mostly be sewing more hats, whilst we wait for more fabric to be delivered. ❤️

由 Emma Harris Lingerie 发布于 2020年4月16日周四
Cutting fabric for protective scrub sets, wash bags and caps to donate to UK doctors
Realising the potential for my business, I've produced new collections & taught my staff new skills. Newly designed Anais has already been well received. This new collection is due to land on selective websites within the next few days.
In between bulk cutting scrubs, Tracy and I have been making skull caps (tie back hats with buttons). We have 30 to donate. All 30 have been made in my studio, using fabric I have bought.

由 Emma Harris Lingerie 发布于 2020年4月16日周四
Sewing personal protective caps with in house fabric
Along with moulding my business to curve to the current way of life, I have entered into a new business territory, by temporarily offering part of my studio as a supplier to the NHS. Some of my staff may not be working on Emma Harris at the moment, but they are keeping their skills alive. Sewing skills are learnt over a long period of time, nimble fingers remain skilled by using them frequently and what a lovely project to be working on.
"We are very proud to be supporting the NHS and I believe, if you can help, then you should." Claire Emma Harris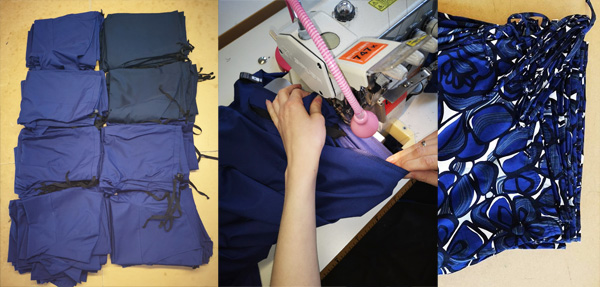 Scrub sets and wash bags hand sewn by the Emma Harris seamstresses – ready to donate.