Lady Emprezz Presents Large Bands & Small Cups
By HOLLY JACKSON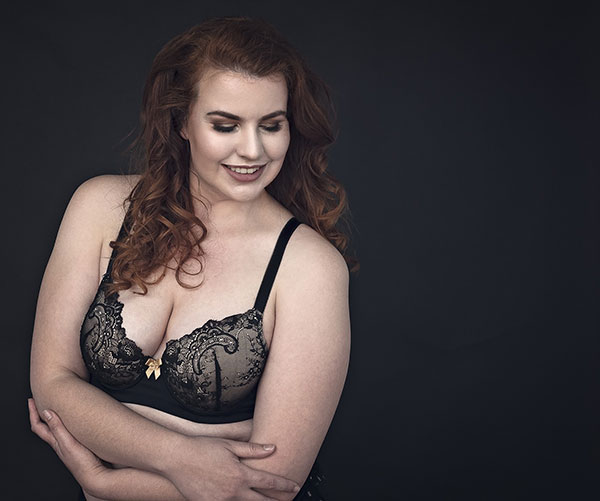 It's easy to treat customers groups as a monolith. When consumers demanded better plus-size lingerie options years ago several large companies stepped up to fill the abyss. It is now reasonably easy to find a great bra if you're a D cup or larger. What it is not easy is to find is a bra if you are a larger band size and a smaller cup size. This niche is seriously under-served even as the plus-size market has expanded.
Once again, a void in the market and an entrepreneurial attitude has upped the ante for hard to fit bra sizes. When founder Rachael Whitaker became frustrated enough with the dearth of bras available for herself, the Lady Emprezz brand was born.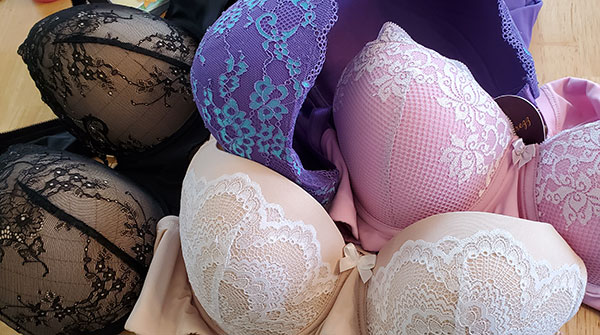 Lady Emprezz bras run from band sizes 38 to 48, cup sizes A to DD. What makes this emerging brand noteworthy is more than their sizing. Each bra is created for both fashion as well as comfort so customers in this size range do not have to wear ugly or uncomfortable bras that lack style. Each bra is designed with smart features like back paneling, side boning and a lightly padded cup for lift and shaping.
The Sandy( beige) and Rizzo (black) t-shirt bras represent the basics line from this small Australian company. They both feature pretty lace details and feature decorative details that won't show through thin fabrics .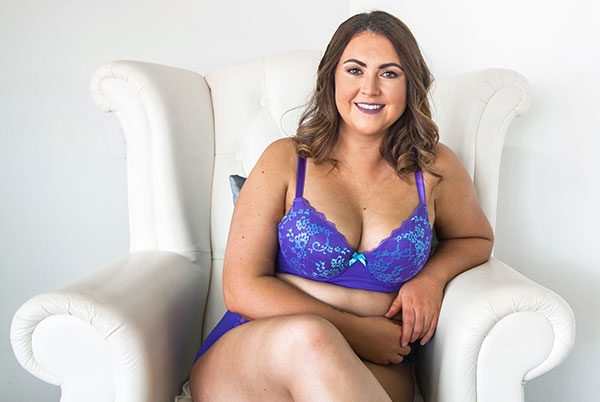 The Pink Lady (pink) and Frenchie (lilac) designs add color to the range along with some fashion options. Each bra features a colorful lace overlay decorated with a pretty bow. Functional and feminine, they are a lingerie treat rather than a necessity.
This line has been picked up by retailers not only in its Australia, but now in the USA. With an infrastructure set to support North American business It is already proving popular with boutique owners. It's great to see this part of the plus-size market getting more attention and better options!