Elomi Lingerie ~ The Ah Ha Plus Size Brand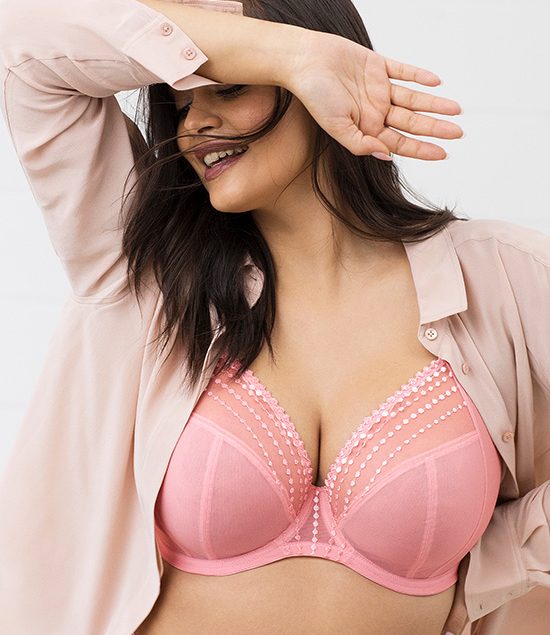 By ELLEN LEWIS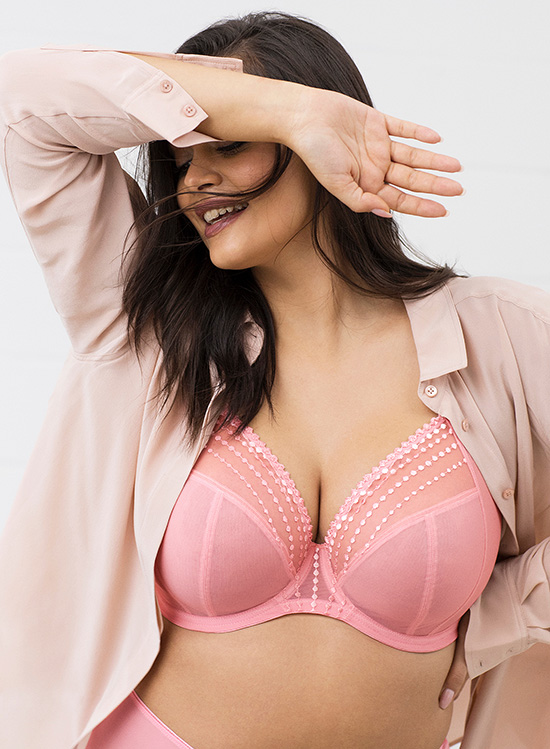 Elomi was launched in 2008 as a plus size bra brand, a much-needed collection of styles that could satisfy fit needs from 32-48, B-KK (USA P cup) and S-4X. It was welcomed by consumers with open arms and now stands as the number one plus size resource for every lingerie store that I queried. As a merchant I tipped my hat, but I never thought that Elomi could personally work for me. As a large busted, curvy woman, I have always needed bras that skew up in cup sizes above a D cup. However, I never perceived myself as plus size and have not particularly fallen into the traditional plus size range. But that all changed when I tried (I must admit, under duress) my first Elomi bra, Matilda. Suffice it to say, I now own 3. No wonder this brand has taken the lingerie market by storm.
It's not only the engineering and construction of these bras that proves why, it is also about design. The style options are limitless letting a woman move effortlessly through her day. The collections pay homage to diverse needs: everyday basics, sport support, fashion flair and maternity.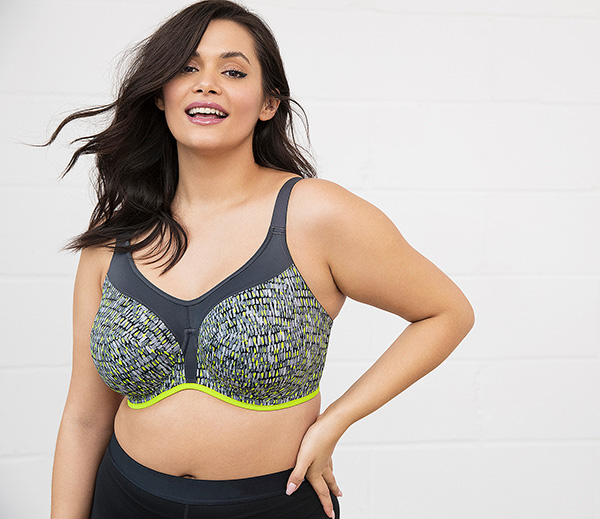 Elomi strives for consumer diversity with a clear grasp of individual objectives. Women have different priorities when selecting their lingerie: comfort, color and/ or shape drive purchasing decisions. Personally, I love Matilda because it's the first full cup plunge bra that I have ever worn that embraces and tacks perfectly to my torso.  The embroidered sheer décolleté is a fashion plus; the comfort factor an absolute necessity.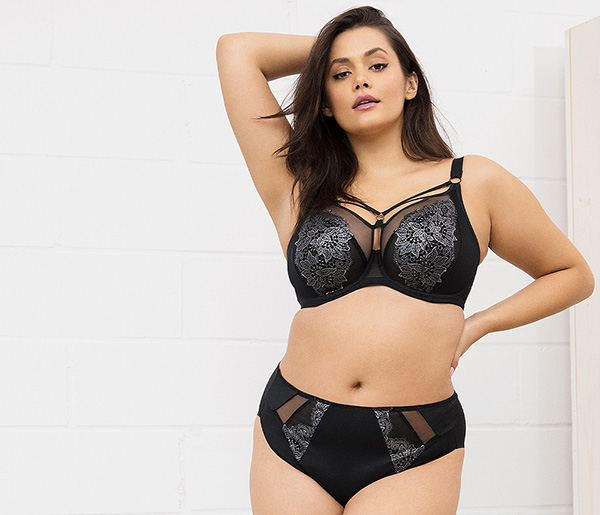 The versatility of the Elomi collections combined with the respect for the needs of curvy/ plus women has caused the brand to grow exponentially over the past decade. Currently they boast 17 collections and an expanding swimwear line. I am sure it's because of the Ah Ha moment that women experience in the fitting room. Certainly, I am guilty as charged.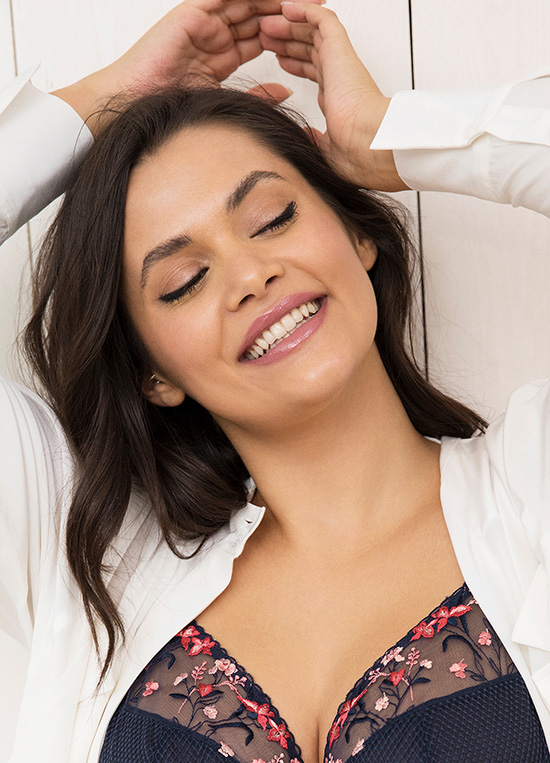 Pictured here colors and prints arriving for A/W 2020
Matilda Rose July
Cate Rasin July
Sachi Black July
Charley Black/floral October
Energise Print Nov