Behave ~ A New Kind of Bralette for Full Busts
By Holly Jackson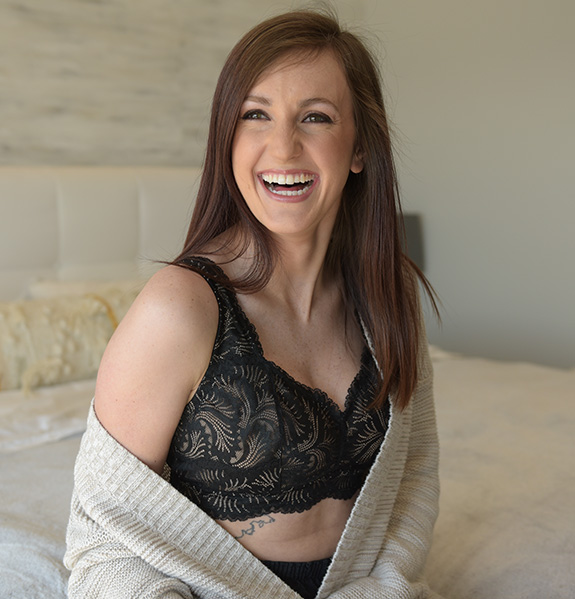 It's impossible not to be charmed by Athena Kasvikis, the owner of Behave Bras. She's fun, opinionated and totally invested in the idea that everyone is the proud owner of an amazing body that is worthy of support. It's hard to believe that this bold woman would start a bra company with the word 'behave' in the title, but Athena has thoughts on that too. After all, every owner of a pair of awesome breasts has also encountered a time where they wished they didn't have to think about them quite so much. It was this seeming contradiction that spawned a quest to create a wireless bra that could celebrate both ideas.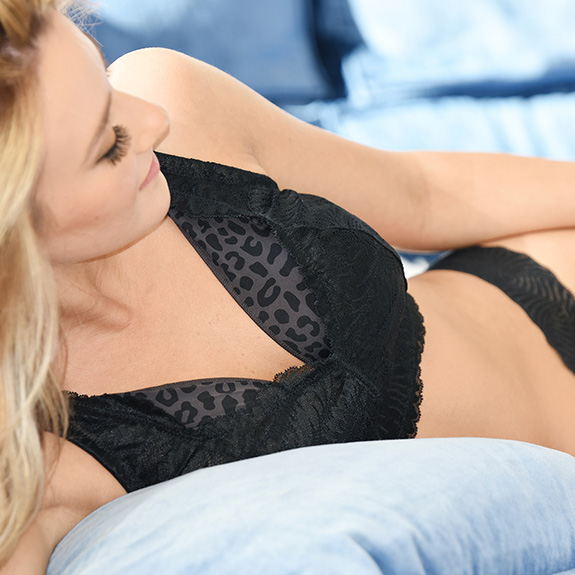 Athena applied herself to creating a bra that could be worn all day and all night – in part because she herself prefers sleeping in a bra rather than sleeping without one. The Behave Bra design features a unique patent pending Stayz™ system that provides extra coverage when sleeping and helps to prevent cleavage wrinkling over time. During the day a hidden layer of soft stretch fabric is meant to stay tucked inside the bra. Athena says the reaction to the Stayz™ system was unexpected when Behave Bras launched. Many customers love the appearance of the Stayz™ fabric when it is pulled up. They have been wearing it this way for another look rather than simply using it for more security while sleeping.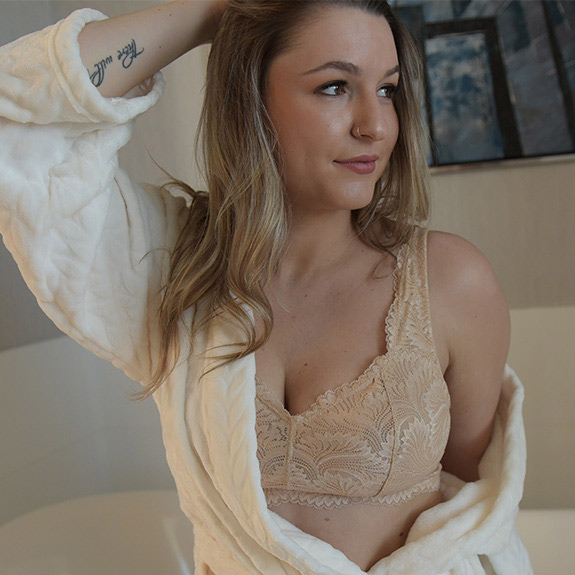 Each Wireless Lounge Bra features the same design in different laces and colors. Sport mesh is used for extra support for larger breasts. Super soft stretch lace and smart vertical seaming creates lift.  Wider straps reduce shoulder divots. While I'm on the very edge of the size range, I still really enjoyed the experience of the bra I got to try. It's smart and sophisticated and feels great on. It's a bra that is designed for someone who appreciates great lingerie but doesn't want to think too much about their bra, in the best possible way.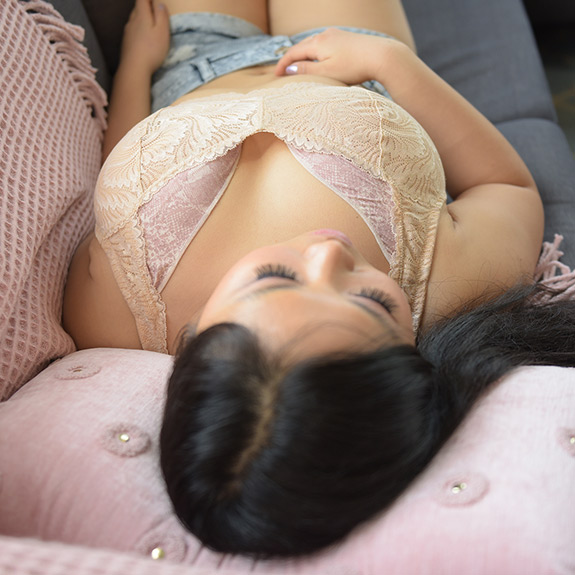 Behave Bra come in sizes 1 through 8, which together cover everything from a 30DD to a 38I. They have an easy to use size chart and Athena herself spends time each day helping customers personally find their size (or directing them to other great lingerie companies if she doesn't make their size).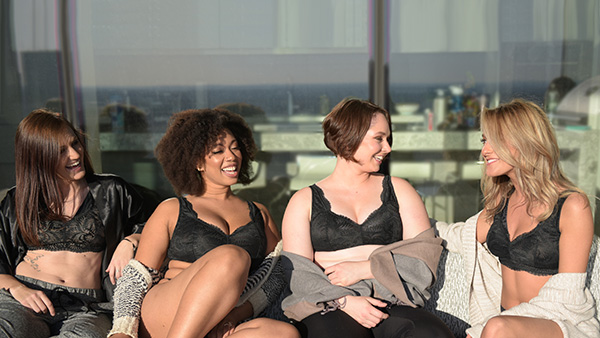 Behave Bras bras took the bold step of launching earlier this spring right when everything else was shutting down. Between Athena's can do attitude and their high quality wireless bra offerings I predict the company will go far.