In Praise of the Granny Panty ~ Shadowline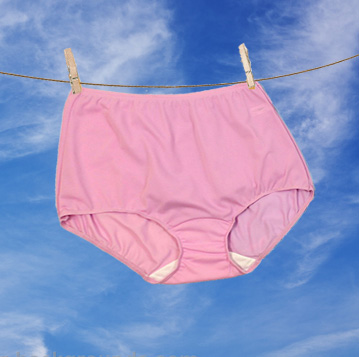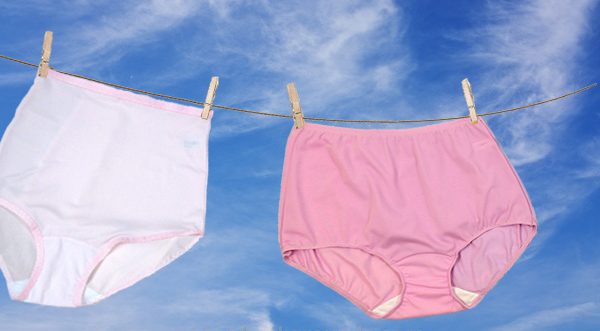 I am sure you are aware, if you've been following lingerie panty trends for the past couple of seasons, that high waisted briefs have come full circle in the underwear world. More specifically, for those who favor a vintage style, granny panties are a thing again. One of the brands, renown for their mutli-offer basic panty business is Shadowline. They have 16 different panty shapes, 11 of which are various interpretations of the brief worn by young girls, moms and their mothers. Many still do.  Shadowline's underwear business anchors the brand's volume.

Shadowline Nylon Classic Brief #17032 – a top seller
Shadowline has been producing panties in the USA since the 1940's, building a library of nylon and cotton styles based on customer requests: classic, hi-leg, modern, cotton gussets, gusset free, comfort bands, covered bands, lace bands and more. In a time when getting back to basics beckons, these are time honored briefs when comfort is the bottom line.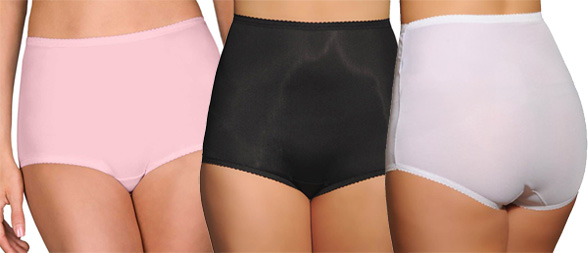 Shadowline 17005 Traditional Brief (#1 best seller) Nylon/Spandex
Their long running traditional nylon spandex brief (17005), fitting S-3X, coupled with its covered elastic sister (17032) fitting sizes 5 – 11, literally flies off the shelves of the stores that carry them. Made with a  proprietary USA made nylon/ spandex fabric, with cotton gusset, they represent a basic essential that has become difficult to find for a cadre of women seeking full coverage and great value. The testimonials of loyal customers tells the tale.
"Absolutely love this underwear! I bought them postpartum and they are so comfortable. I will continue buying and am looking forward to trying the other styles as well!"  Janet – age 36

"These are the most beautiful panties I have ever worn. The nylon is so silky and smooth making them feel like wearing nothing at all. A perfect panty and the ultimate pleasure to wear everyday!"  Kim
"I have worn these panties for over 35 years. I hope they continue to be available. Wonderful fit, cool and I love the cotton panel lining." Paula – age 67

"This is the only panty I wear. I have tried others, but nothing fits or feels like Shadowline." ♥

"I wore these panties for many years and got away from them because the shop I go to stopped carrying them, so went on line and found them and am most happy to be back in my Shadowline briefs!!  Love the stretch and fit. True to size and no lines."  Sandra