Maison Lejaby Easy Summer Statement ~ Jolie Coton Collection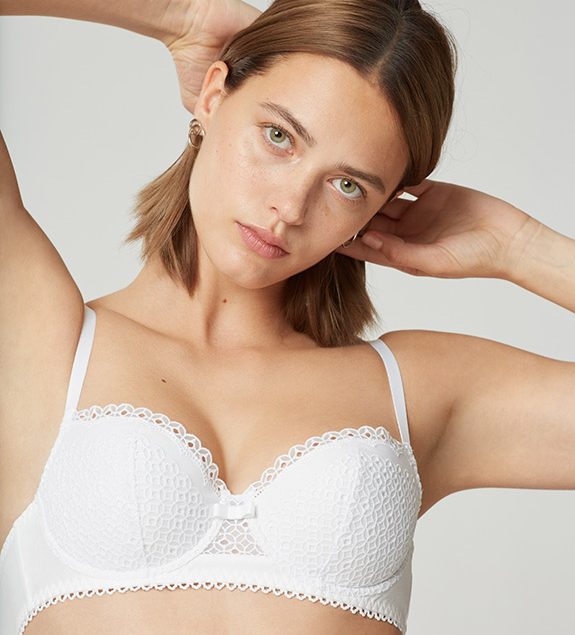 By Ellen Lewis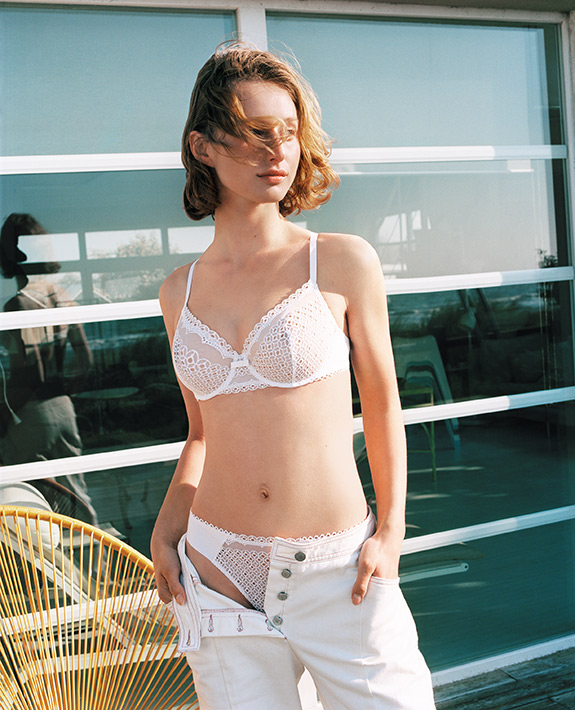 Timing is everything and so, even though I have been "chomping at the bit" to feature the Maison Lejaby Joli Coton collection ever since I saw it, I had to respectably wait. Obviously, the events of the past few months have halted any cruise, beach, or other vacation plans.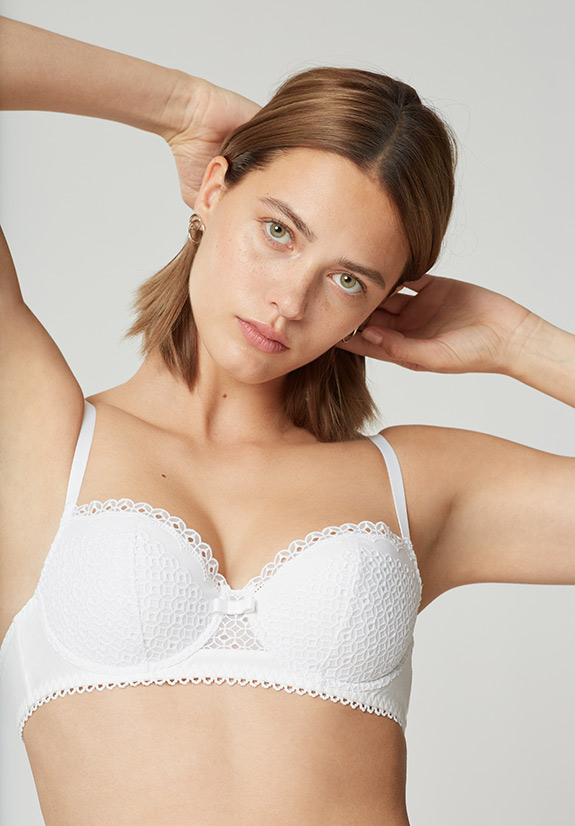 But now summer is officially here.  And Jolie Coton, a range of pure white cotton bras and panties that easily cross over to outdoor wear, is a perfect game changer. The world is opening up and I am, as you read this, in my home in Cabo San Lucas for a brief, albeit, much-needed getaway and an assessment of my house after too many months of neglect. Thoughts of light, white, soft, and comfortable clothing are on my mind along with blue oceans, breezy days and lots of sunshine. Jolie Coton is an apt lingerie metaphor.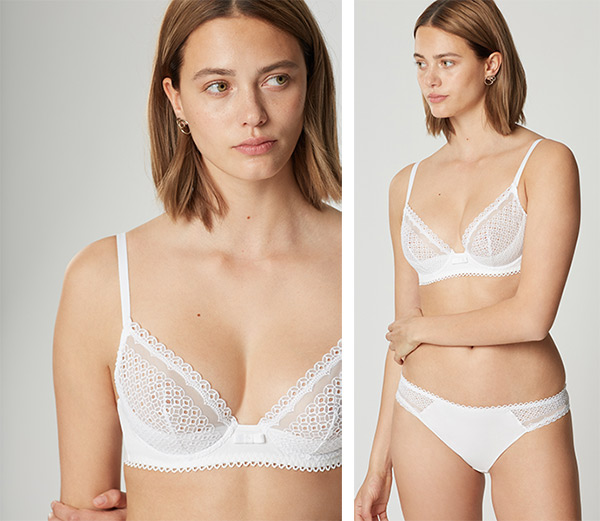 Joli Coton is comprised of 3 bras (32-38, A-E) and 3 panty (S-XL) shapes, a modern assortment of classy intimates rendered with a French design flair. They are exquisitely crafted with a swiss made cotton broderie anglaise, a combination of graphic embroidery and needle lace, and detailed with a delicate vintage look elastic. Constructed with fresh, clean lines they are a fashion statement equally viable for everyday ease or as a contemporary bridal statement.