Best Bras for T-Shirt Weather ~ Panache Porcelain Elan Collection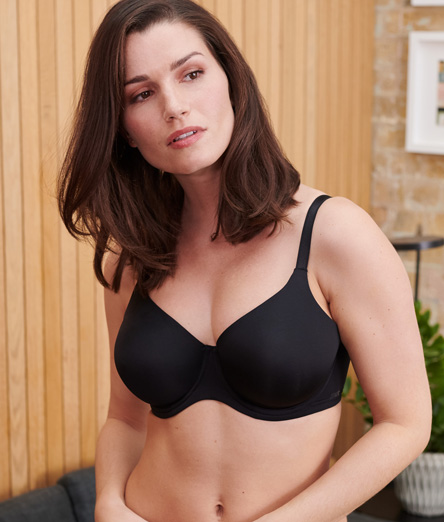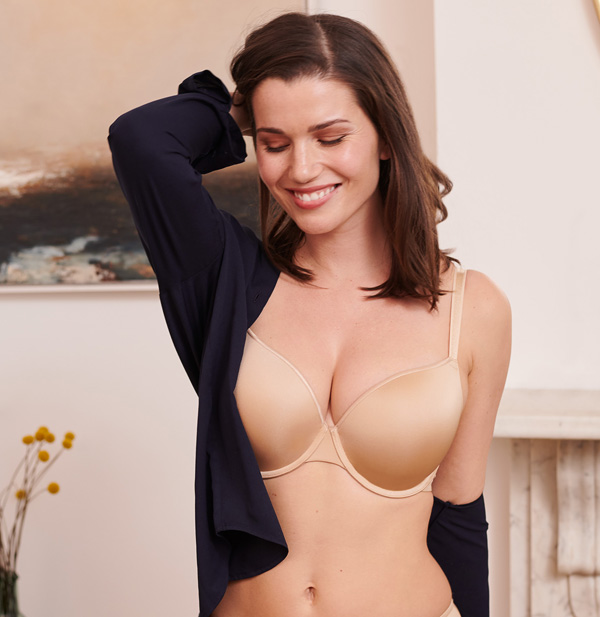 Now that summer has officially arrived, we're loving chilling in our backyards and parks soaking up some vitamin D! If you've been doing the same, but finding your T-Shirt bras are looking a little tired, check out our favorite collection of T-Shirt bras. The Porcelain Elan range covers all the basics, with a dash of Panache luxury to keep you feeling comfortable and supported under all your summer outfits.
What makes the Porcelain Elan range so special?
It's the little things that make a big difference when it comes to your everyday T-Shirt bras.
Panache's Porcelain Elan range is designed with super soft microfiber fabric, that not only feels really comfortable against your skin, but gives a smooth finish under clothes. All bras within this range have the care information printed on the back of their hook & eyes, so there's no labels or tags to cause any discomfort. All styles also include fully adjustable, convertible straps for a racerback look. The semi-sheen finish on the cups give these essential styles an added touch of glamor of so you'll always get that premium Panache feel!
Porcelain Elan Plunge Bra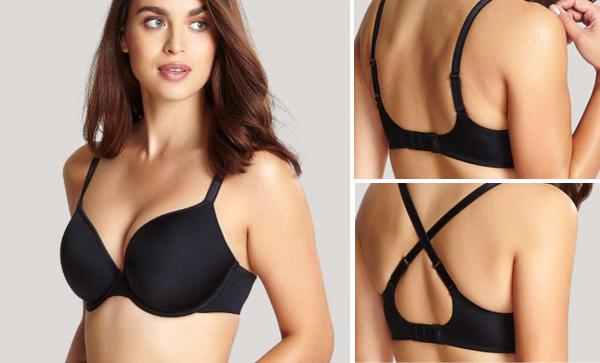 If you're looking for a T-Shirt bra that offers a flattering cleavage and support for any plunging outfits, choose the Porcelain Elan Plunge Bra (also shown at top in nude). This lightly padded, moulded bra creates a plunging neckline while giving a smooth look under clothes. This is a true lingerie essential, a must-have for every lingerie drawer!
Porcelain Elan T-Shirt Bra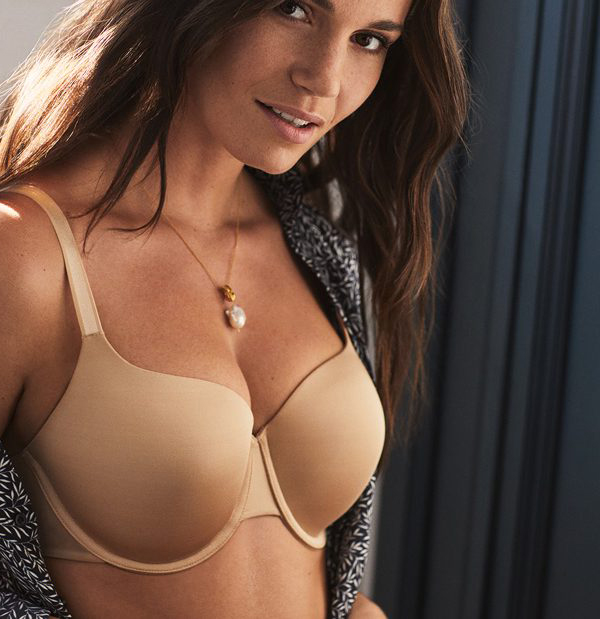 For a classic T-Shirt bra fit, choose the Porcelain Elan T-Shirt Bra. With lightly padded, moulded cups that provide great support and a smooth shape under clothes. This true T-Shirt shape offers great coverage and a classic shape. Available in White, Black and Nude.
Porcelain Elan Non-Padded Bra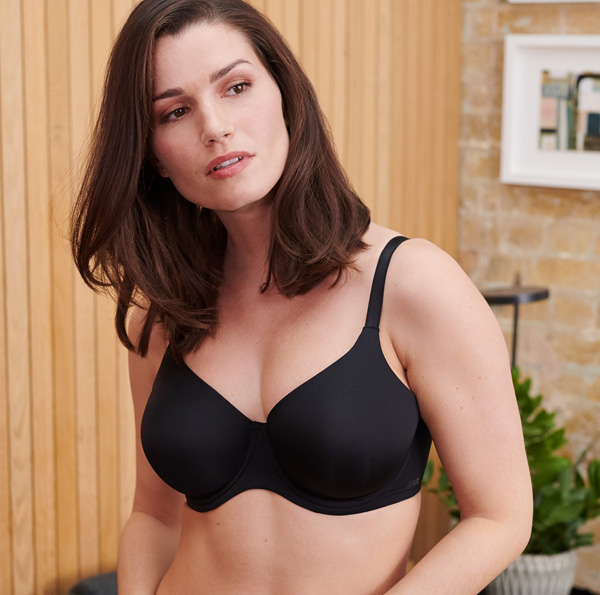 If you're not a fan of padded cups, try the Porcelain Elan Non-Padded Bra. This super comfortable T-Shirt bra has cups that are moulded, but non-padded. This creates a smooth, soft and seamless look under clothes whilst offering ultimate breathability. This style is perfect for those warmer days, it feels super lightweight and soft against your skin.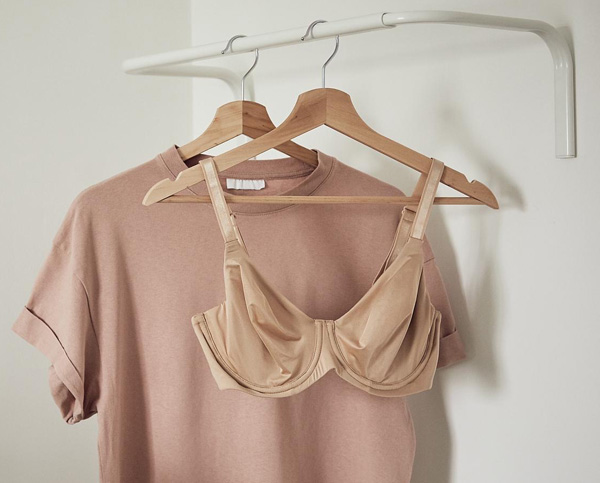 Porcelain Elan Strapless Bra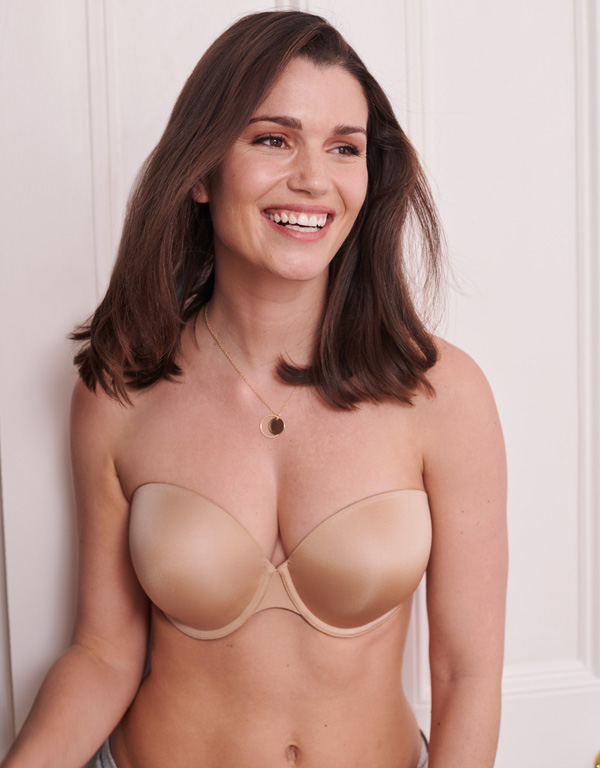 Every lingerie drawer needs a strapless bra! If you want a smooth look under your go to summer sun dresses go for the Porcelain Elan Strapless Bra! The lightly padded, moulded cups are soft to the touch and offer a great support without the straps. This essential summer bra also comes with removable straps, for ultimate versatility no matter what the outfit!
Feeling inspired? Give your T-Shirt bra collection a refresh now that the weather is picking up. Your everyday essentials should never be basic!