Tried, True & New ~ Dressing Floral by Lise Charmel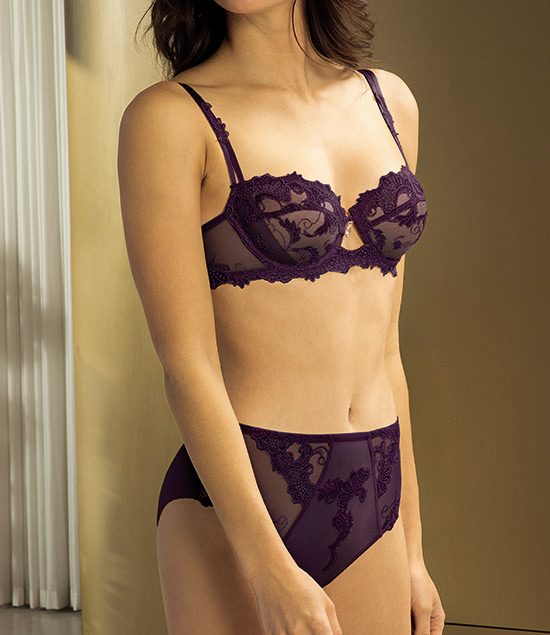 I have been writing about the Lise Charmel Dressing Floral Collection since 2015 when we first highlighted its bridal appeal. As its popularity has grown, Dressing Floral has established itself as a signature group in the brand portfolio. The artisanal guipure design technique crafted in a timeless deco pattern is brilliantly engineered to complement a woman's natural curves. Coordinated sleepwear pieces fabricated in Dévourée silk could easily integrate into a woman's wardrobe. As usual, Lise Charmel's exclusive haute couture design techniques take center stage.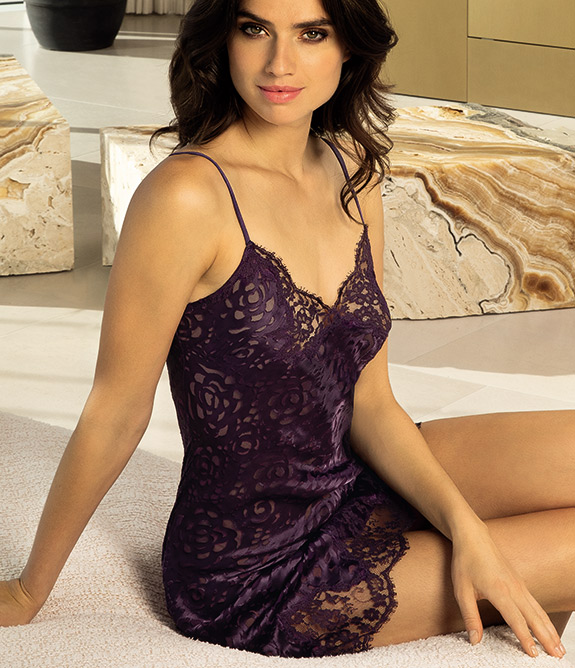 Dressing Floral, now boasting 19 styles including: 7 bras, 7 panties, garter, chemise, robe, camisole and babydoll, is available in a range of noteworthy sizes, particularly for a luxury brand: A-H cups, 30-44 bands XS-4XL panties and XS-XXL nightwear. Always in stock in 5 classic colors, each season Lise Charmel charms us with a new fashion addition. This time it is a rich plum hue.  The breath of this collection is stunning. It is a French classic: timeless elegance with a constant infusion of fashion. I have featured Dressing Floral annually since its launch because, it is Tried, True and always New.