Life Renewed ~ Elomi Launches Molly Maternity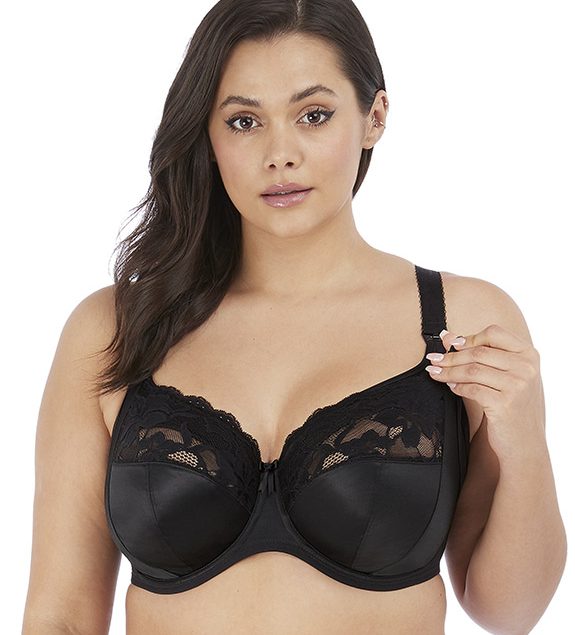 By HOLLY JACKSON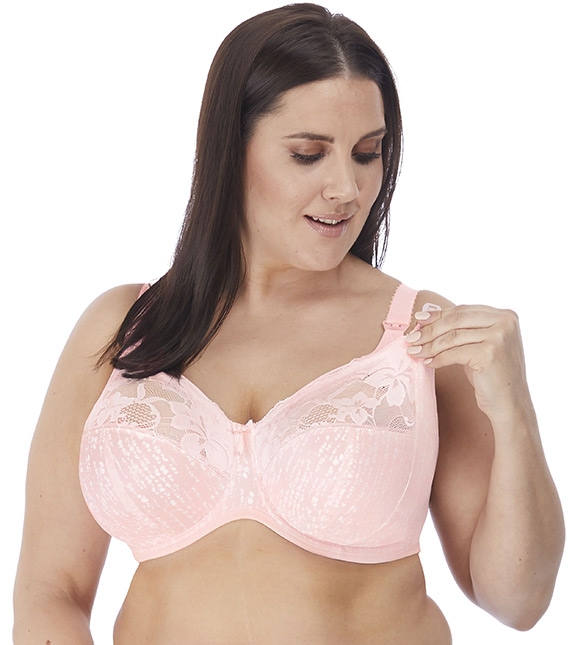 You'd think that at a time in your life where everything (including your breasts) get bigger that more maternity brands would be focusing on making an expanded range of cup sizes. The reality is much different. If you're above a G cup it can still be hard to find a maternity or nursing bra that works for you, especially if you still want to keep your beloved underwired bras on. Some of this is due to the simple fact that larger cup size bras are genuinely harder to design and manufacture as well as a more expensive development project. It also results from the popular but incorrect idea that many customers don't want underwired maternity bras. Elomi is taking on both issues with their latest maternity bra release that offers new mothers the best of all worlds.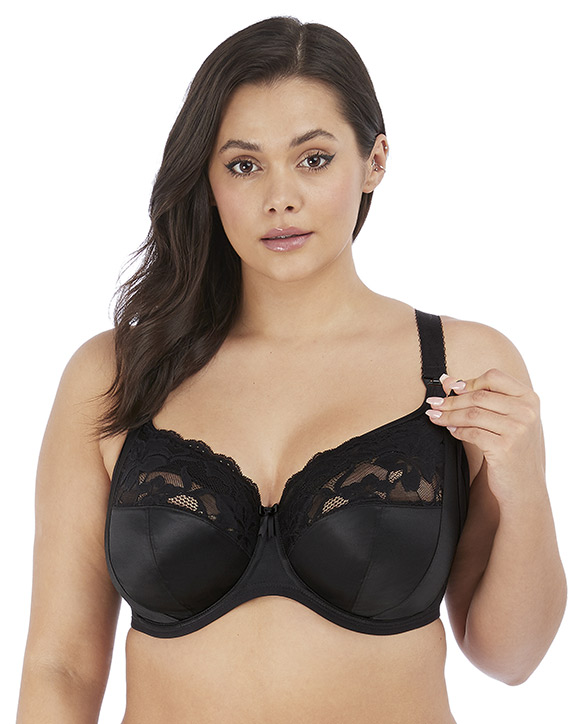 The Molly Nursing Bra from Elomi that contains a bunch of noteworthy features and thoughtful details. It's an underwired nursing bra which already makes it stand out in this cup size range. It also comes with a ton of built in support, right down to an internal foam sling that is meant to support while nursing. It's available in a truly enormous size range, from band sizes 32 to 44 and UK cup sizes F through KK. The only current color is Blush, but black is due to deliver in August.
What makes this bra wonderful is that it borrows many of the elements that curvy customers already love about standard Elomi bras. It features the same stretch lace cup top that ensures a close fit as your size changes as well as Elomi's banded bra design that ensures extra comfort. Elomi has gone ahead and used FERAN® ICE finishing on the fabric to add moisture wicking properties and to ensure that it washes well. Standard high-end maternity bra features are included, like clips that work well one handed and a robust set of hook and eye closures. The three-piece cup design with side support ensures the same lift and shaping that other Elomi bras provide.
This innovative new nursing bra is a significant addition to the truly curvy nursing bra market, which is still underserved in general. The wide size range, use of new fabric technology and the integration of Elomi's other popular classic design elements mean that this bra will feel both familiar and new at the same time to loyal Elomi customers. I suspect it will be a good seller and that we'll see it in many more colors for future seasons.