The Harmony of Dance & Lingerie Illustrated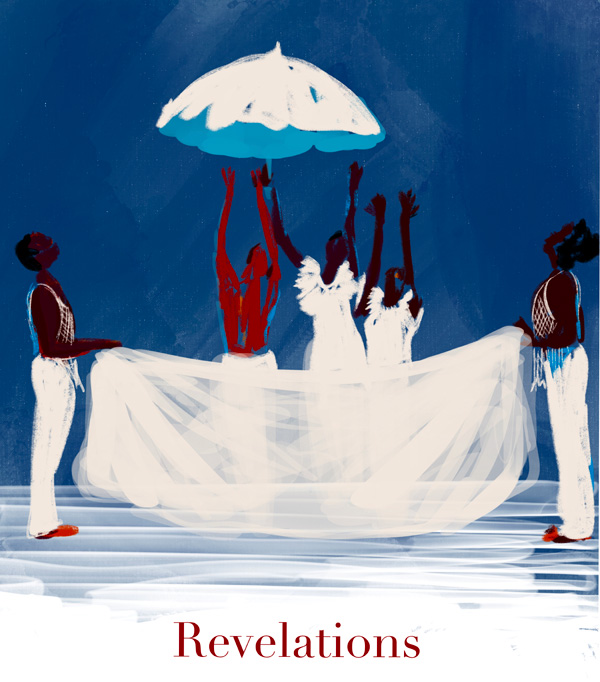 By TINA WILSON
Been having a lot of these lately. The definition of a 1. rev-e-la-tion is …a surprising and previously unknown fact, especially one that is made known in a dramatic way. It's safe to say we are in the middle of a full blown revelation.
Noteworthy for me:
– Travelling is no longer my favorite thing.
– The world is more connected than I ever imagined.
– A lot of damage to the world can be done by a single human being.
– Wash your hands…all the time and water is life.
– Life will definitely NOT go back to what it was.
– Cocktails with friends on a computer screen is actually kind of fun.
– I own a lot of things I don't need.
– Being cooped up inside isn't so bad.
– Family really is all that matters.
And then there is Alvin Ailey's Revelations.
Revelations
 is the best-known work of the dance legend and choreographer 
Alvin Ailey
and it is his signature work. Set to spiritual, gospel, and blues music and influenced by Ailey's Christian upbringing, it is an exquisite vision of the Black experience.
I first saw this work decades ago starring
Judith Jamison
and it changed me like
Hamilton
changed me, it's that good. I was privileged to see it once again this past New Year's Eve and it's power has not diminished, the audience went wild and I cried. You can catch parts on
YouTube
for now, but when NYC  theaters reopen, see it, it will feed your hungry soul.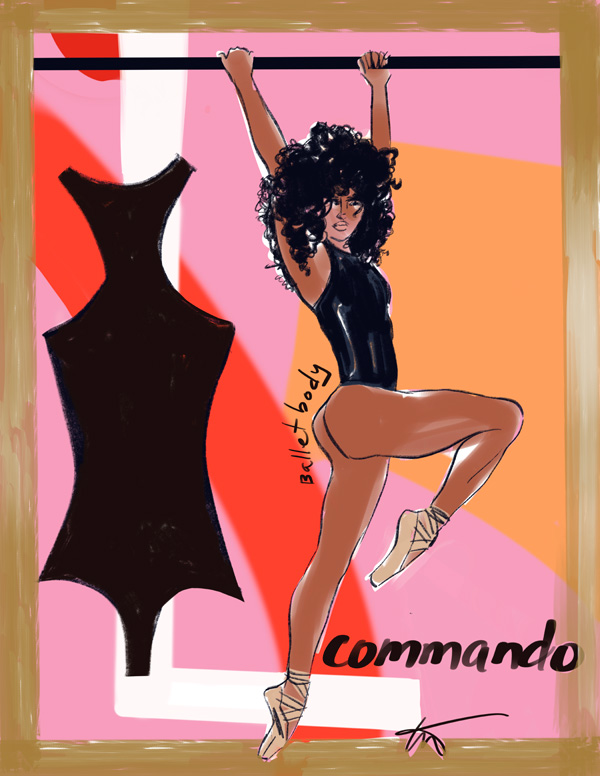 I've been thinking about dance a lot lately, whether it's Tik Tok (I don't quite get the appeal), dancing your heart out all alone or the resurgence of modern dance and ballet as a form of therapy. Dance and the "costume" of dance is definitely buzzing.  The link between intimates, tights, hosiery and bodysuits is strong and the lines are nicely blurred.  There are a few brands that come to mind and one of the better brands is
Commando
. The look is clean and flat and perfect for movement, it is no wonder that the Ballet Body is a best seller.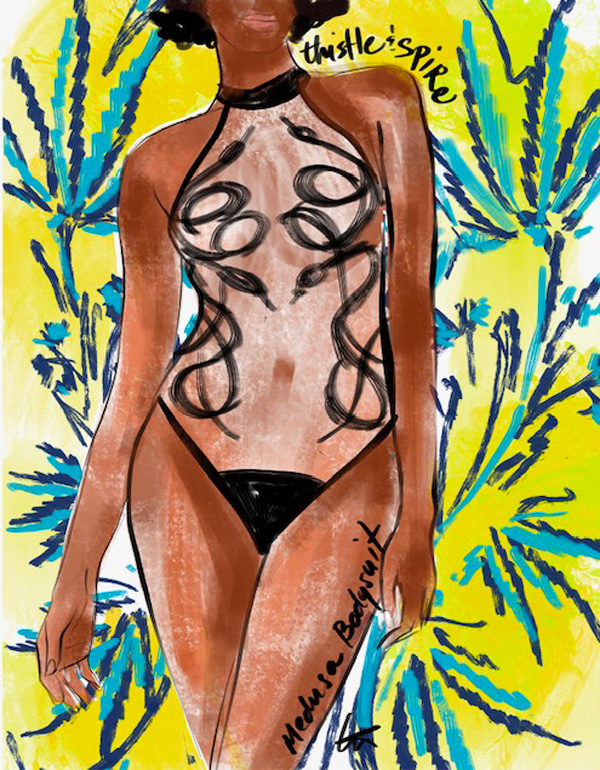 I have discovered
Thistle and Spire
bodysuits and while they are far from your minimal, clean bodysuit you associate with dance, they are so ornate and sexy they could definitely be a part of role playing. I say put on the
Medusa
or
Brooklyn Haze
bodysuit and choreograph your own private performance.
If you want it all; hosiery, legwarmers in Fall, leggings, and tights, you can do some serious one stop shopping on
Hue.com.
In particular their
Made to Move
shape, legendary
Super Opaque Tights
and the
Wavy Leopard
bike shorts perfect for the pre dance work out.
I'm a huge fan of footless tights. I love them all year round. 
Nudebarre
is the place to go for footless fishnets in beautiful shades of skin, nothing better than an almost bare sexy summer leg.  Their opaque tights are pretty wonderful too.
Let us all keep on dancing like no one is watching, because they're probably not 🙂  and let's turn our revelations into a revolution!
Peace and Love and Sanity thru it all. Tina