Hadley Smythe ~ Bonjour Tristesse
By ALISON CONNOLLY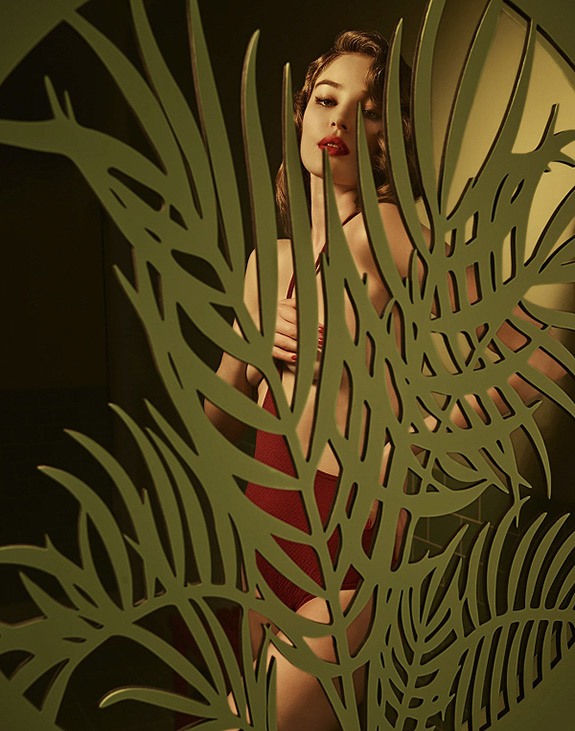 In the absence of being able to travel to beautiful, distant locations, we can still rely on feeling inspired by images and words. In the case of UK designer Hadley Smythe, her latest collection was inspired by a time and a place; the 1950s French Riviera.  More specifically, her designs were inspired by one of her favorite books, the 1954 Francoise Sagan novel Bonjour Tristesse.
Dramatic and luxurious, Hadley Smythe swimwear features ultra-feminine shapes that accentuate the curves of the female form and by default highlight a woman's sensuality. The Lingerie influence is undeniable.
Hadley Smythe is a retro-influenced brand that has a very modern sensibility when it comes to its ethical manufacturing process.  In fact, the designer shares a detailed statement on her website indicating the steps being taken to ensure a minimized eco-footprint. Using materials sourced from France, each collection is made in small batch productions and/or made-to-order (3-to-4 week lead time).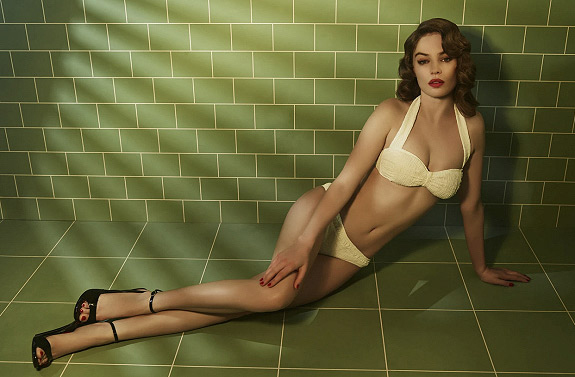 Some features of the current swim collection are its chiffon floral trims, sumptuous jacquard material and sparkling rhinestones.  Regardless of the embellishments, each style has the makings of a bombshell.
The following images showcase not only the newly released swimwear collection, but the newly launched Tropic of Cancer (a nod to the Henry Miller novel) bodywear collection as well.
You are encouraged to also see older, equally stunning styles from Hadley Smythe from when we previously featured the brand in our Gallery.