Katherine Hamilton's Abrielle Takes Centre Stage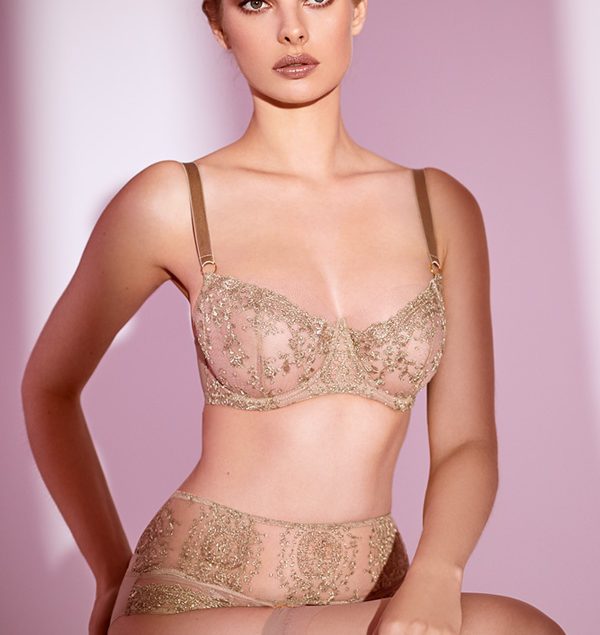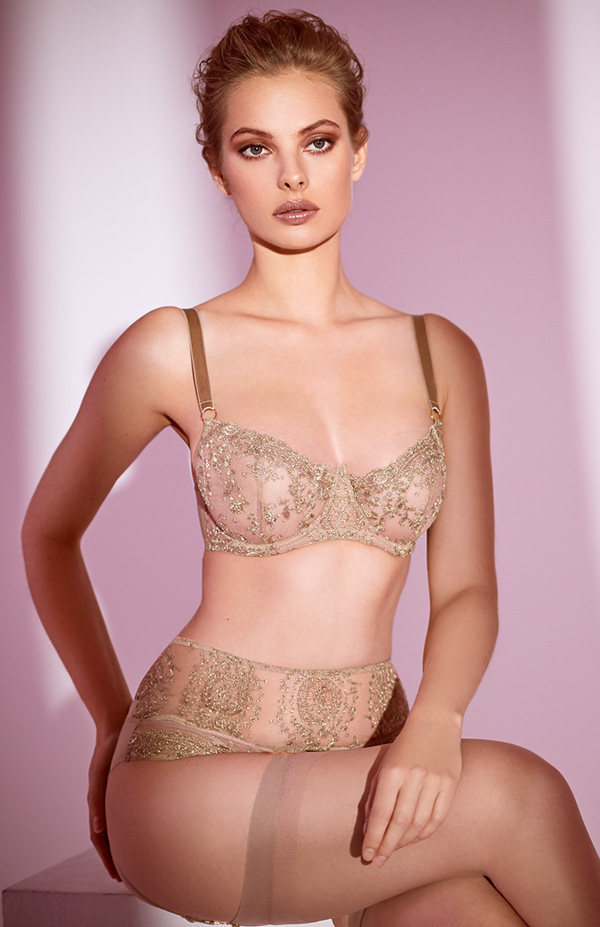 Katherine Hamilton, the luxury lingerie brand that offers the perfect fit for bra sizes 26-38 D-HH has added a gorgeous gold shade to its sought-after Abrielle range. This exciting collection is currently taking centre stage in a top trending Meghan Trainor music video.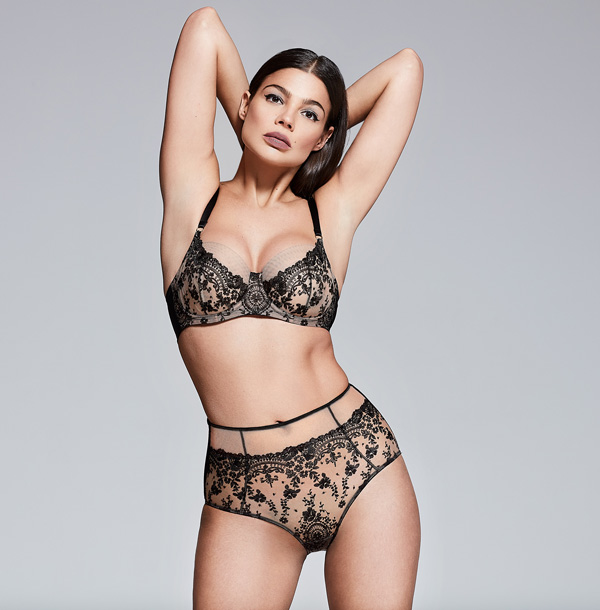 Already available in classic black and striking blue, Abrielle was the first range to feature Katherine Hamilton's iconic  balcony bra – designed to look like a genuine balcony style with a horizontal neck edge creating a petite appearance but backed up by the full support from an internal 3-piece rigid tulle cup and internal silk side sling – creating the illusion of delicacy with the firm fit needed for slimmer backs and bigger cups.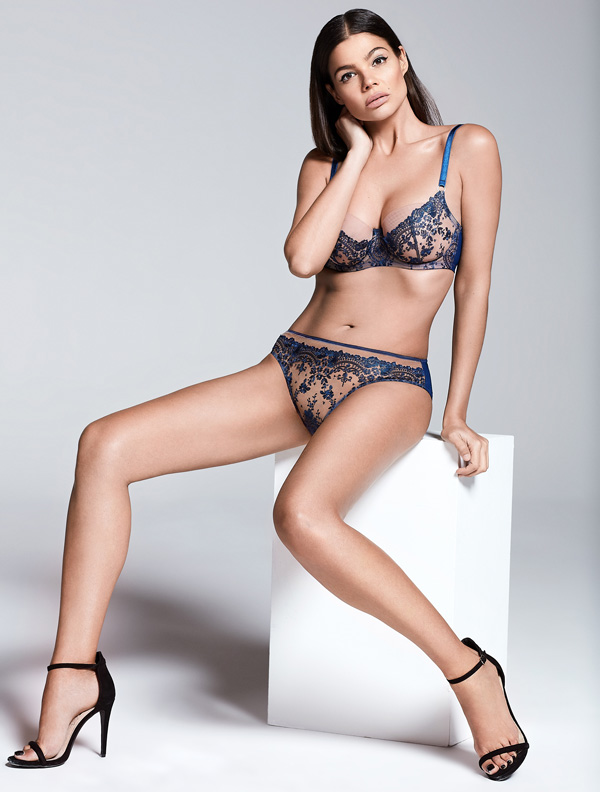 Since its launch, Abrielle has been much in demand – and currently has a starring role in the latest Meghan Trainor pop video – You Don't Know Me, where the gorgeous model who takes centre stage proudly shows off her curves in a Katherine Hamilton Abrielle set in dramatic royal blue.
Katy, the brand's founder is delighted to have her lingerie selected to be featured by such a strong female role model, "Meghan Trainor is a real force for body positivity which is at the core of our brand and we were also honoured to have been contacted by Meghan's model to tell us how much she loves our lingerie – we think she looks stunning !"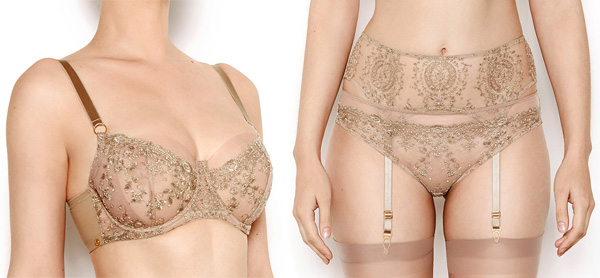 The new gold colourway is the perfect addition to the collection for AW20 – sophisticated, classic and the perfect foundation colour for a range of skin tones. With a stunning range of accessories including a soon to be launched showstopping robe and stunning eyemask, Abrielle makes a great gift choice too for luxury lingerie lovers. Check it out at www.katherinehamilton.com