Maison Lejaby's Grace & Jazz Collections Go Blue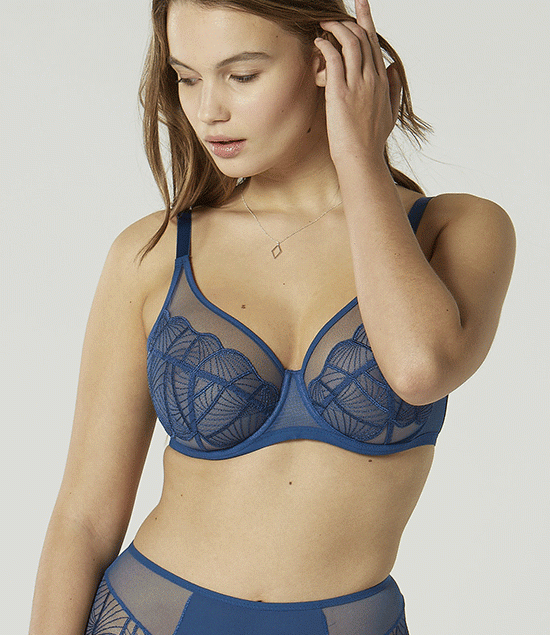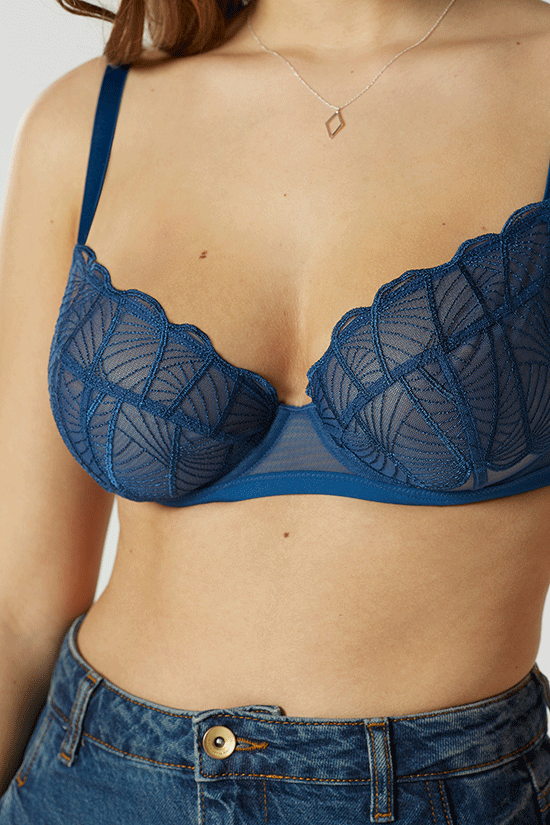 Blue: identified by experts worldwide as the most popular color for 2020, is associated with confidence, calm, intelligence, and responsibility. No wonder Maison Lejaby is offering this rich shade of ocean blue this fall in both their luxurious Grace collection and the new Jazz standard repertoire. Always on point with current cultural direction, both groups standout as an homage to the Maison Lejaby contemporary design aesthetic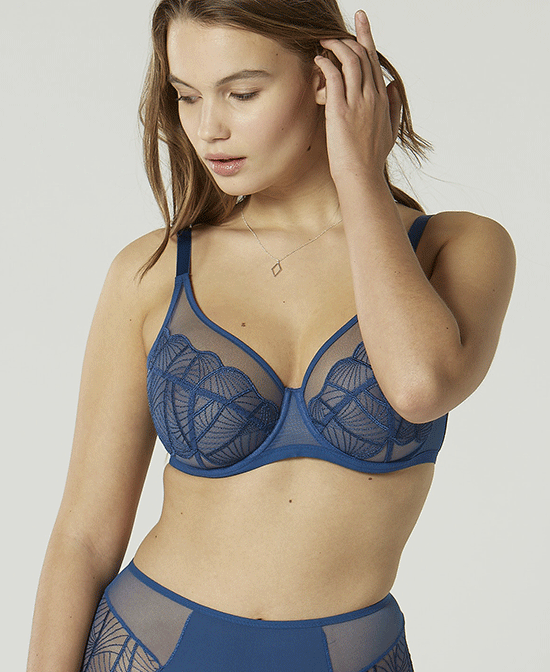 Jazz, now available in store, is a 7-piece collection of 4 bras and 3 panties ranging in sizes A-H cups, 30-42 bands and XS-XXL panties. Inspired by modern dance, it is engineered in an abstract graphic embroidery that integrates invisibly into the support structure of each style, this assortment is an intriguing play on opacity and translucency.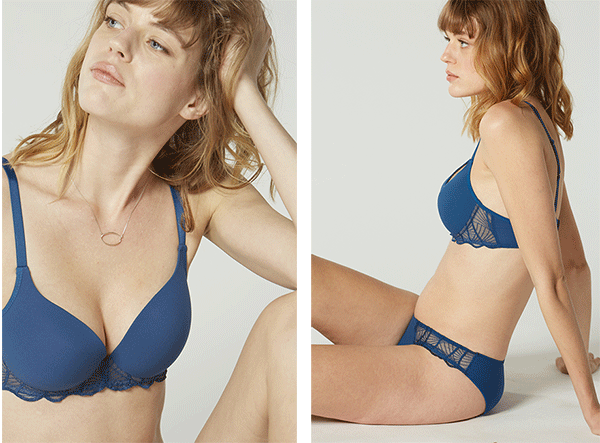 Grace, returning to the line for an encore delivery, pays homage to the brands unique luxury flair. Designed in a French stretch lace on an airy lace net, this group of 3 bras, 3 panties and a bodysuit are available in sizes covering B-G cups and XS-XXL panties. The stretch lace componentry enables each piece to move comfortably on the body. Sophisticated and romantic, Grace is a testimony to French lingerie finesse.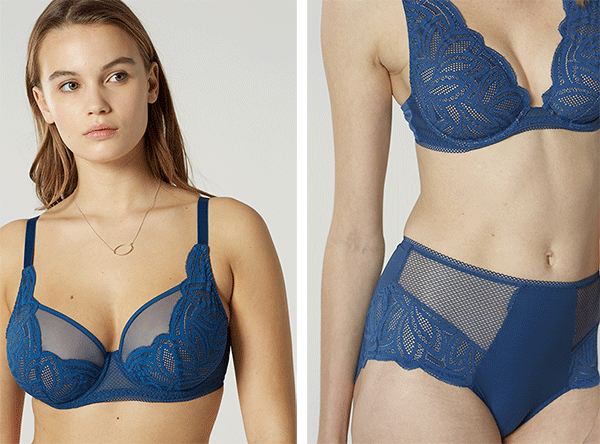 Of course, both collections are available in black.