Chantelle's Norah Molded Bra Is a Home Run!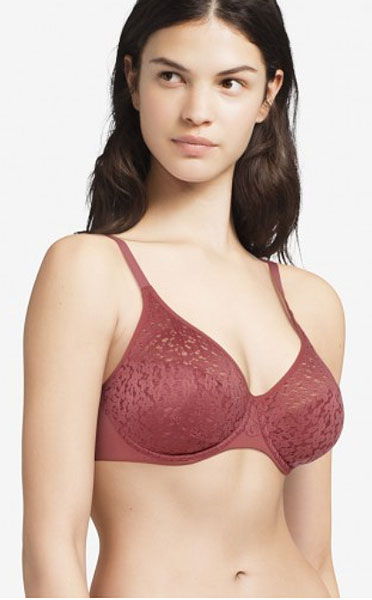 By ELLEN LEWIS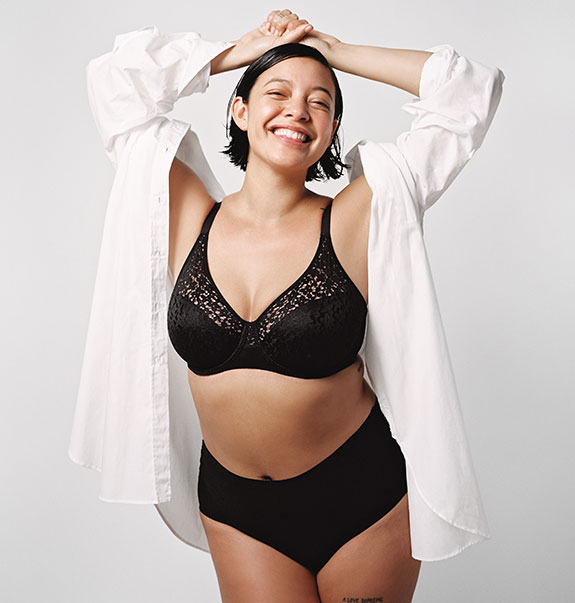 Here's what I admire about the Chantelle brand: they understand the American consumer. As a 140-year-old French corsetry company, shifting gears from the brand's signature elegance to our culture's obsession with functionality could have been a huge obstacle.  Instead, they successfully merged elegance with practicality, resulting in an array of beautifully executed styles that are fashionable as well as practical. And, they get the sizing issue, the fact that there is an extraordinarily large number of well-endowed women on this continent. That is why the feedback on Chantelle's new Norah collection caught my attention.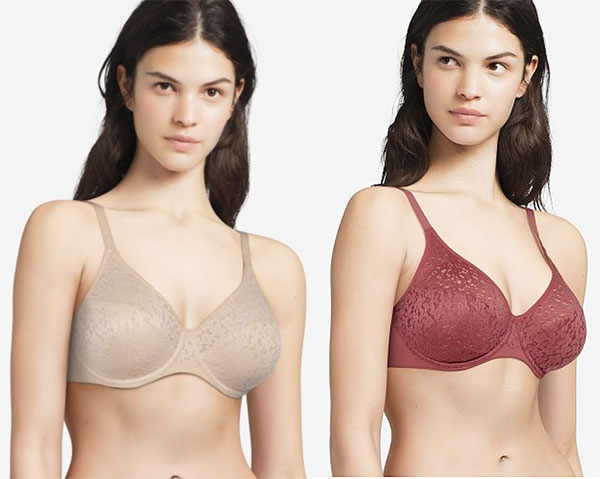 I admit it. I have been living (mostly) in wireless bras during this work from home reality. But truth be told, after a while, the lack of sustainable support has gotten to me. Fact is, I am a G cup and an underwire bra does make a huge difference in comfort and well-being. Emerging as we are from our mandated cocoons, I turned to the Norah molded bra for several reasons. It reads like a t-shirt bra, but lifts like a cut and sew style. The unique engineering tells the story. The flat, soft, stretch floral lace on the outside hides the seamed inside construction, thus, combining the technical elements of support with the visual effect of a t-shirt bra. The rounded, not projected shape is sized to fit 32-42, C-H cups. But, of course, the signature design touches that define the savoir faire of the Chantelle brand, floral details, and sheer center gore, are an intricate part of the Norah design. No wonder this bra is projected to be another Chantelle success story. I am looking forward for the new Norah Spacer delivering in October. These bras are right for their time.