Exclusive New Loungewear Launch – Emma Harris for Fenwick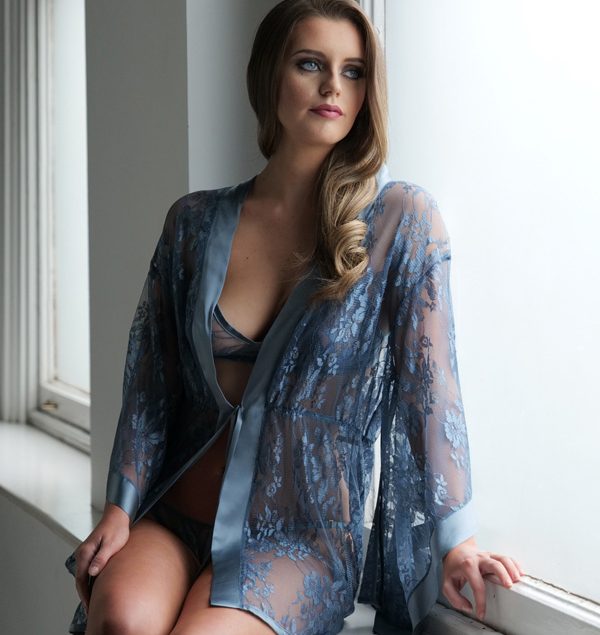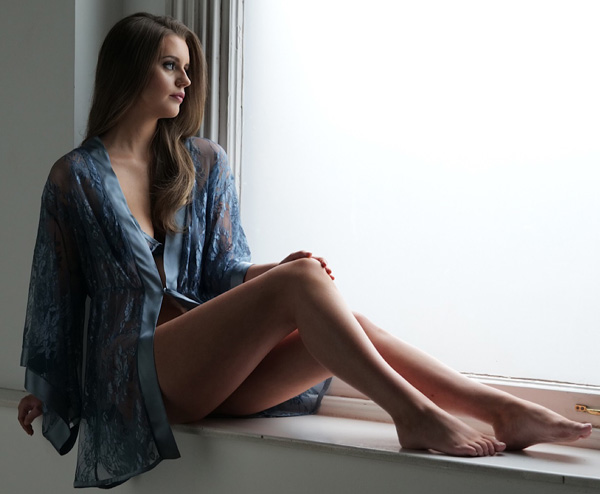 Emma Harris, the British luxury lingerie and loungewear atelier, is delighted to announce a new partnership with the premium British department store Fenwick.
The new Emma Harris Essential Elegance collection which has been designed exclusively for Fenwick, will be unveiled in Fenwick of Bond Street and Fenwick Brent Cross this month, as well as online at fenwick.co.uk.
The Essential Elegance label is an addition to the Emma Harris and Fenwick portfolio and marks Emma Harris' first diffusion collection, exclusive to the high-end department store. This cleverly designed collection will debut with the Jules range, making Emma Harris loungewear a more affordable and accessible treat while retaining all of the hallmarks of her signature style.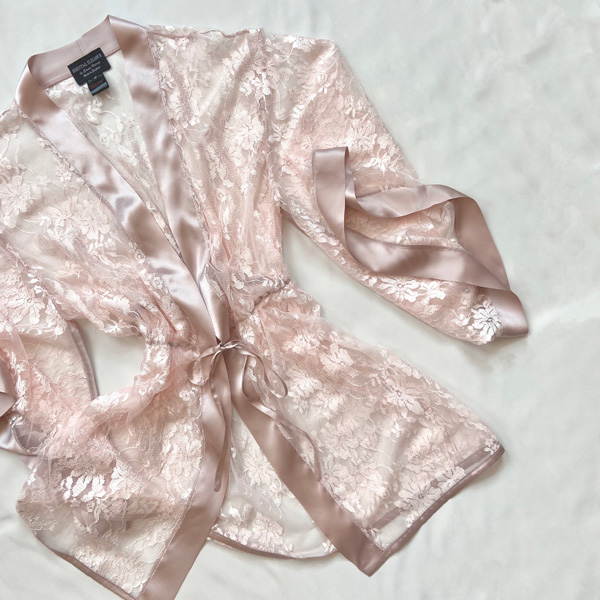 Founder Claire Emma Harris commented:
"Our mission at Emma Harris is to bring our customers the most beautiful hand-cut and hand-sewn lingerie and loungewear which offers the ultimate quality. Every garment features hours of painstaking work using the most complex artisan techniques. All our pieces are hand created and our aim in doing that is to give our customers lingerie to cherish for a lifetime.
We are delighted to be partnering with Fenwick, and to have bring all the wow factor of the Emma Harris brand to Fenwicks' shoppers at a more accessible price."
The debut range, Jules, features Emma Harris's signature style – vintage inspired garments that become vintage pieces. The Jules aesthetic is simple, refined and essentially elegant, yet still boasts all the high-end design and manufacture techniques that are synonymous with Emma Harris's quality. Techniques such as:
precision pairing of laces
multiple tensions in even the simplest garments for precision fit and long lasting wearability, and
immaculate French seams and pin hems
coupled with features such as
the ornate floral lace of the kimono and
the sophisticated gold hardware on all pieces add a unique layer of affluence, giving a gorgeous extravagant feel to every garment.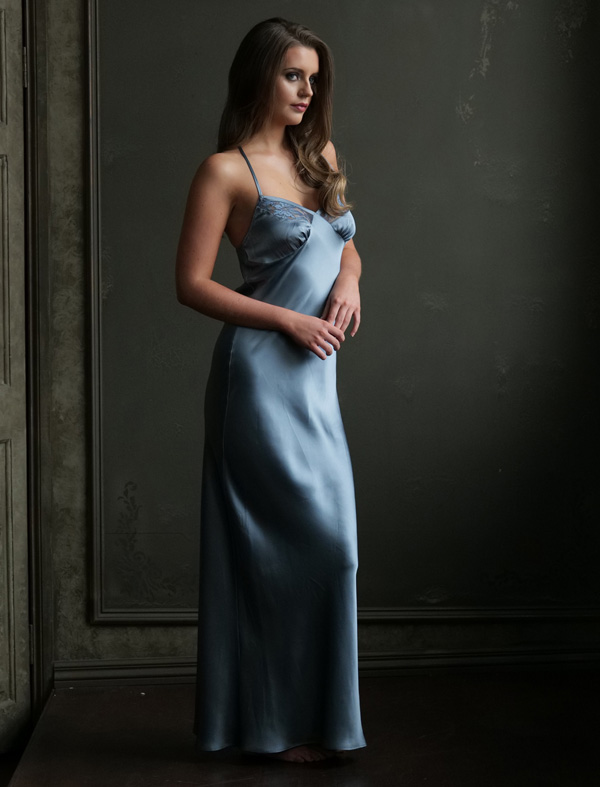 The collection boasts short and long length silk slips, a stunning ornate floral lace kimono, and a choice of two divine silk camisole styles with matching pyjama trousers or silk shorts – all in stunning blue mist and vintage rose.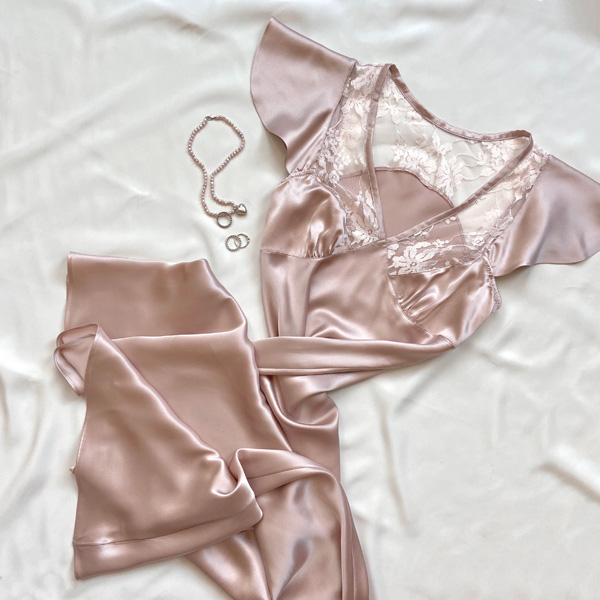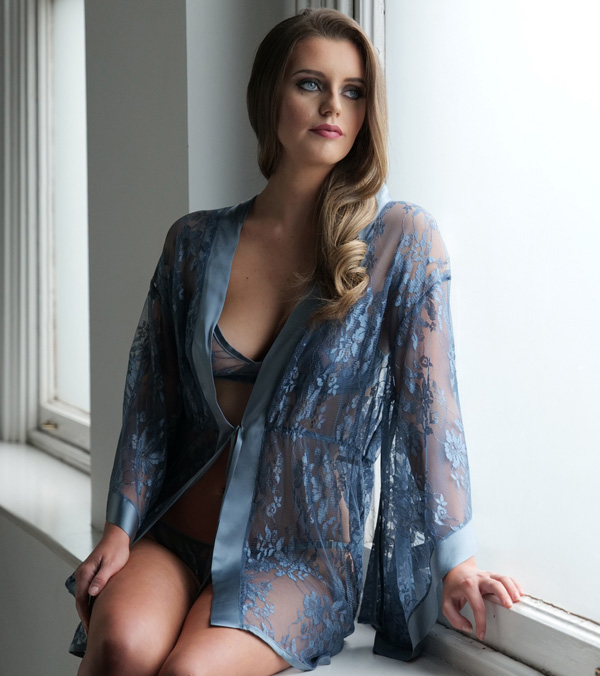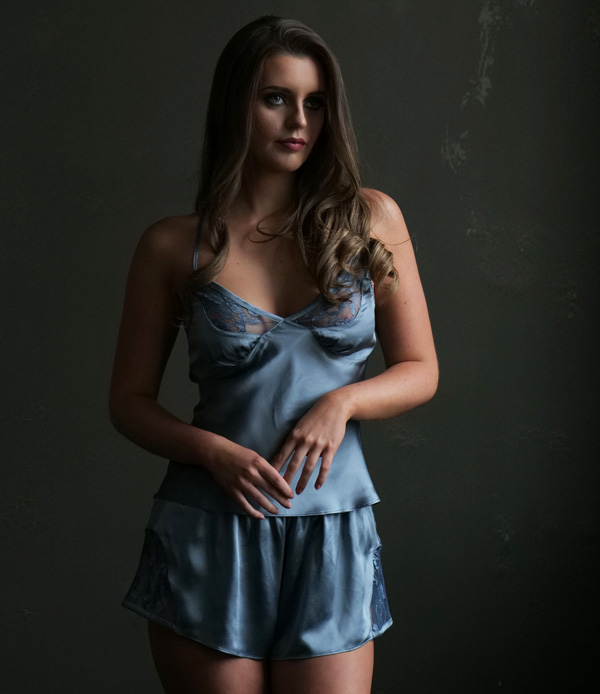 All garments have been hand produced from start to finish by a talented in-house team, in Ilkeston, Derbyshire, the historic heart of the British textile industry & under the watchful eye of founder Claire Emma to ensure rigorous quality control.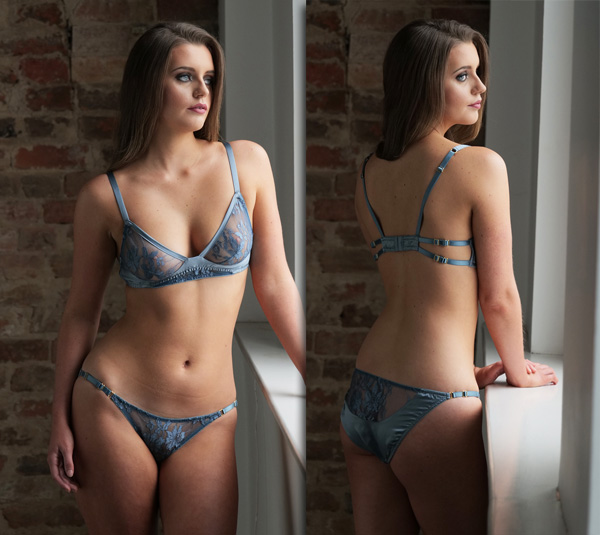 Claire Emma is known as being a naturally skilled technical designer; a perfectionist who pushes boundaries with pattern cutting and sewing skills. She has the rare ability to perform all tasks within a design and manufacturing environment to an extremely high standard and provides in house training, production monitoring and professional guidance.  She is driven to constantly raise the bar, in a sustainable way – with a constant focus on improving techniques while always minimising waste and producing utterly unique and beautiful garments.
George Lomax, Head Buyer at Fenwick commented:
"We are delighted to be able to bring such a unique, exquisite collection to the Fenwick lingerie and loungewear customer. Working with the Emma Harris team has been a delight – our collaboration has enabled us to speedily bring to market a brand new, fresh collection that represents amazing design and value – we think the Fenwick customer will love it. "
The Emma Harris Essential Elegance collection will be unveiled in Fenwick of Bond Street, Fenwick Brent Cross and available online from October, 2020.
More details are available at www.fenwick.co.uk
For images and interviews please contact Helen.masters@puddinglingerie.com (for Emma Harris) and alexbaker@fenwick.co.uk (for Fenwick)