Chantelle Continues Its Soft Stretch Trajectory With Color Coordination
By ELLEN LEWIS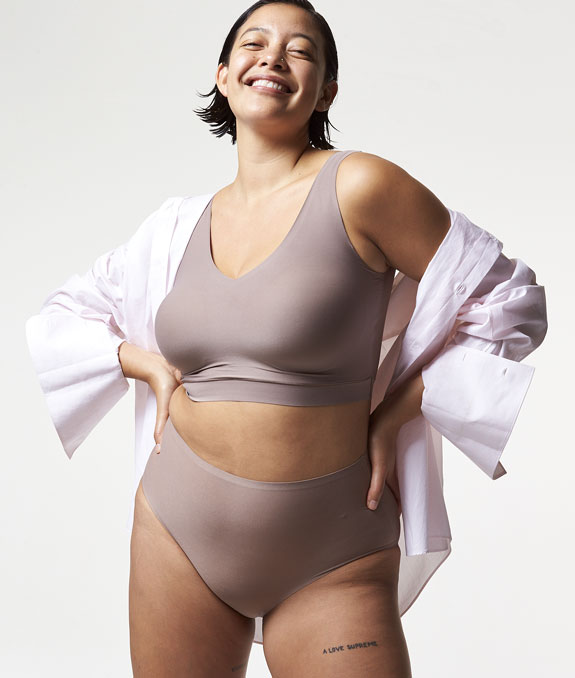 I have never been a matchy-matchy type of girl. Long before eclectic detail surfaced in the fashion theater, I didn't obey the rules. In fact, the highlight of my first buying job interview with the venerable merchandising icon, Mickey Drexler (subsequently my boss) was his query into why I was wearing Frye boots with a Kenzo tunic, not a common eccentricity in 1976. So, you might imagine, and you would be correct, that matching my panties to my bras never really crossed my mind. In fact, when I entered the Intimate Apparel market in the 1980's, I was surprised that this was "a thing". It wasn't until I began my exploration of European brands, particularly the French, that the concept of coordinated underwear entered my lingerie brain. I don't perceive myself as particularly unique, rather a typical American shopper whose career informed my education on the subject. Like the t-shirt bra phenomenon in the USA, the somewhat prudish, highly practical psyche of the American lingerie shopper did not really begin to evolve until recently. As the European brands began making acquaintance with the US consumer, they had a choice: stick to their ways or morph their products to accommodate women on this side of the ocean.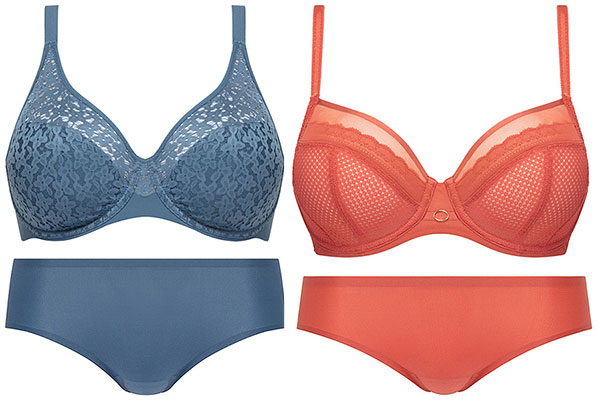 Norah with Hipster & Parisian with Bikini
Chantelle has done this over and over again, recognizing size differentiation as well as the critical need for comfort. Their soft stretch collection is the epitome of this revelation. We have showcased it more than once. The category was a game changer at retail even before Covid, but positioned as it was when lockdown occurred, soft stretch was ripe for success in an exceedingly difficult selling climate. Now, once again, they have shown their sensitivity towards the low key, practical American customer by color coordinating the casual soft stretch panty collection with their best -selling bras. Not exactly "sets", yet perfectly harmonized, these bras and panties satisfy three distinct needs; looking and feeling pulled together, extraordinary comfort, and simplicity. Eleven classic styles, 7 in one size regular and 4 in one size plus, stretch and mold to the body enabling flexible fit for multiple shapes. Additional choices in bralettes, camis and bodysuits expand the options as the trajectory of this best-selling collection expands.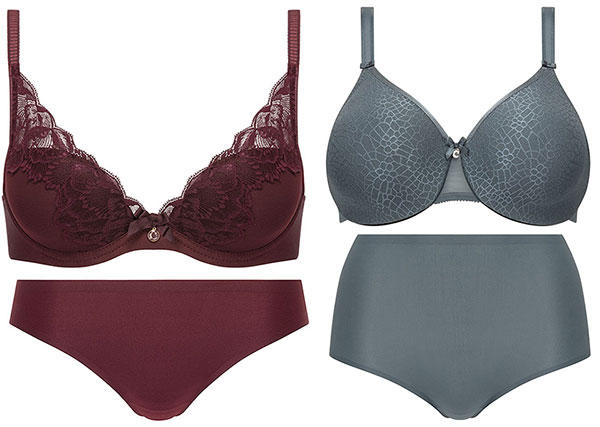 Orangerie with Thong & C Magnifique with Brief
"I Now Have Great Color Sprinkled Throughout My Herd" Janine Turner