On Gossamer Launches a Winner ~ Micro Dot Demi Bra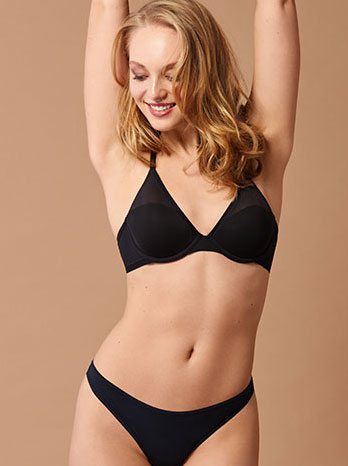 By ELLEN LEWIS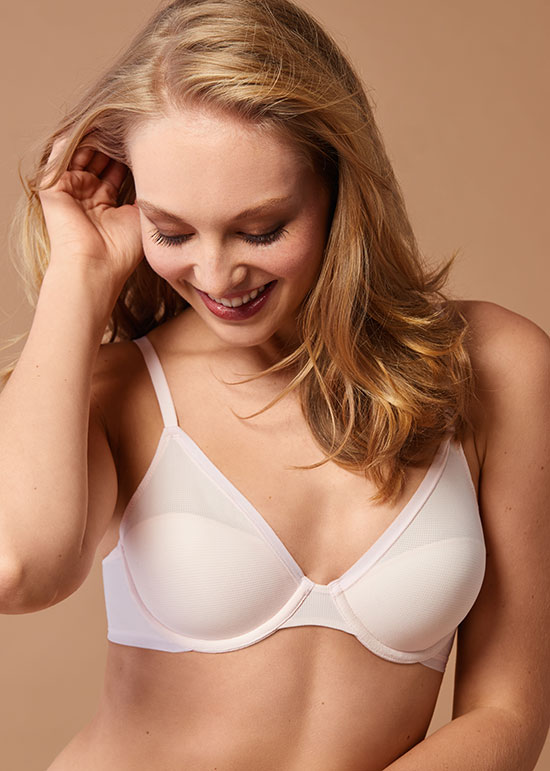 I was big busted, practically out of the womb and certainly by junior high, it was an issue. So, it's hard for me to figure out how my daughter is only a B cup, and that is only after a pregnancy. Yet her frustrations with bra fit often mirror mine. It is not always easy to find a style that is comfortable, accommodates her shape and in which she feels really good. That's why when I received this email from her last week about On Gossamer's new micro dot demi bra, which I had asked her to wear test for me, I had to share. Here is what she said:
"I want to tell you that this bra, if it is not the most comfortable bra I've ever owned, it is one of the most comfortable I've ever owned. Plus, I think my boobs look good in it, with or without a tee/blouse. I literally wear it almost every day."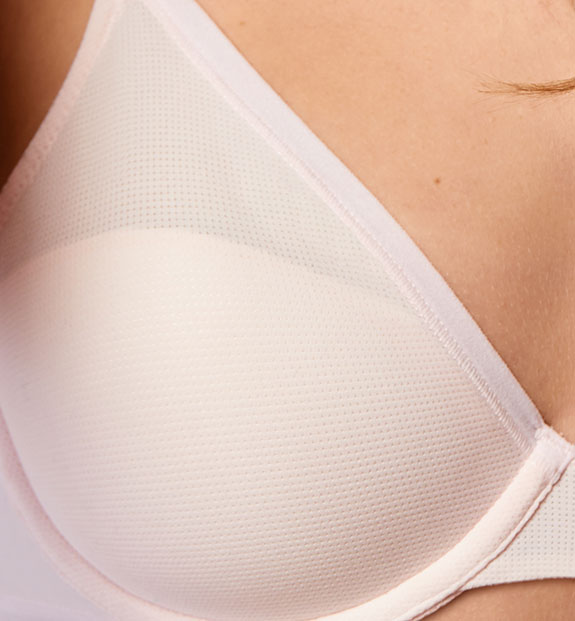 She claims she is very "shallow" and is always dealing with a gap. The innovative microfiber demi cups are constructed with low cut pads covered with a breathable dotted fabric. The effect is a smooth yet delicate neckline fitting 32-36, A-DD cups. As I follow up with retailers, it is apparent that On Gossamer has launched a winner this fall. We can all appreciate that!