Le Mystere's Comfort Bra For Right Now ~ Smooth Shape Wireless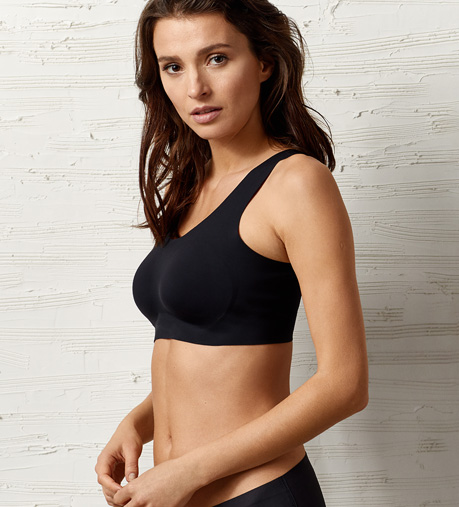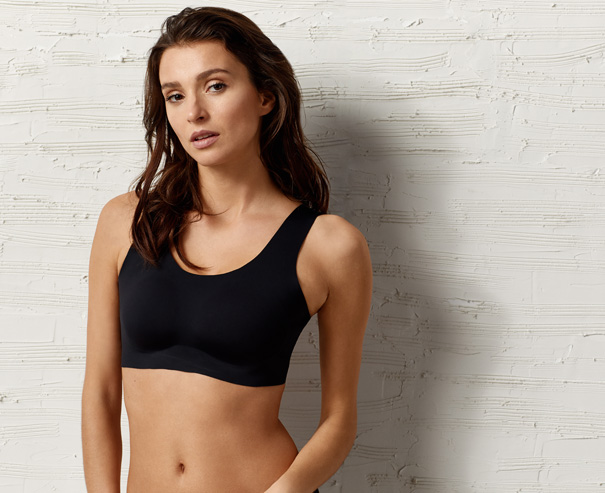 Casual items such as lounge bras and stretch bodies reflect a versatile relaxed way of dressing that is becoming a mainstay in the modern workday wardrobe. With new technology that allowed Le Mystere to incorporate support, shaping and customization to an engineered knit bra, the time was right to include this on-trend style into their collection. Smooth Shape is a modern wireless comfort bra with stitch free technology, and a clean streamlined look. Soft suede matte microfiber with the perfect amount of stretch and recovery features a 1-piece hidden super soft contour foam pad which is sandwiched in between two layers of soft matte microfiber to provide a naturally lifted look. Hidden infrastructure is bonded strategically in areas like the under bust and on the sides to help maintain the perfect amount of hold for a supported look and comfortable feel. Built up shoulder straps transition seamlessly into a super wide back smoothing wing a that disappears under clothing. The addition of an embedded hook and eye up the ante on this smooth style giving you the ease to put this on like a standard bra and the customized fit that can be snugged up as needed- prolonging the life and increasing the level of support on this casual style. With these exciting additions you will be surprised by the fit and support you'll achieve.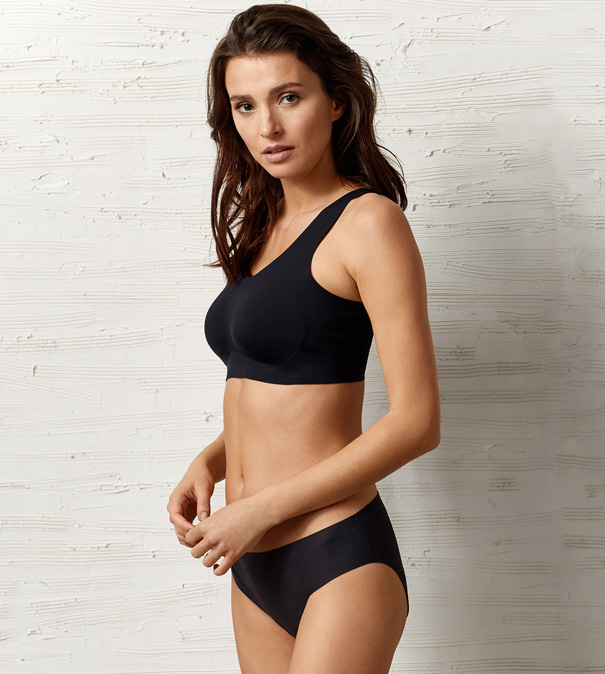 Le Mystere also offers comfortable matching bottoms to complete the ensemble – the Smooth Shape modern brief and bikini. Both dual sized pants feature super soft suede microfiber with flexible 4 way stretch to fit the body like a second skin. Waist and leg opening are finished with new Sens-Elast technology that replaces the need for traditional elastics and sewing. This super soft velvet finish is applied directly to the edge of the raw cut microfiber which provides a light hold with a no-show look. Seams are super flat and bonded.