Anita's Elegant Clara Bras are Reimagined in Neutral Crystal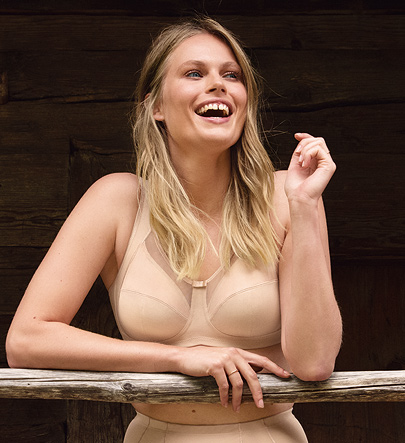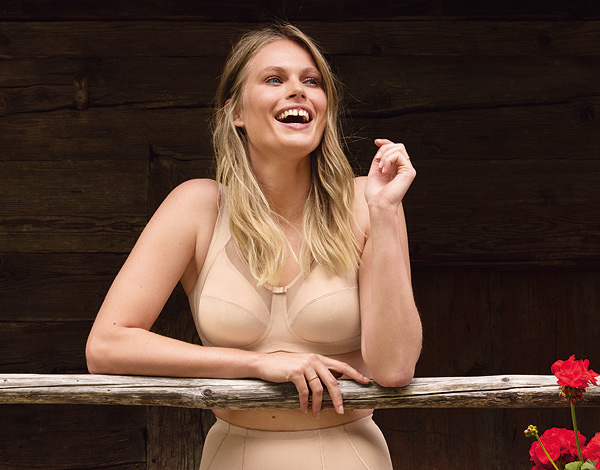 Non-wire Clara Comfort soft bras from Anita are not only elegant and comfortable, their color choices have expanded to include the new neutral Crystal. Pretty detailing of a Semi-transparent, curved panel of double-layered voile around the neckline gives the collection a chic look.
There are two styles of the Clara soft bras;  the 3-section, wirefree (5459) and wirefree seamless (5859). Both feature a light and airy aesthetic with a semi-transparent panel along the neckline. The slimming shape guarantees a sensational comfortable fit, which makes this a feel-good bra for every shape and size. They also have anatomically shaped underbust sections and the shaping panels, which run up into the straps on the sides and are made from strong knit fabric. In addition the wide comfort straps with padding on the shoulder makes for added relief.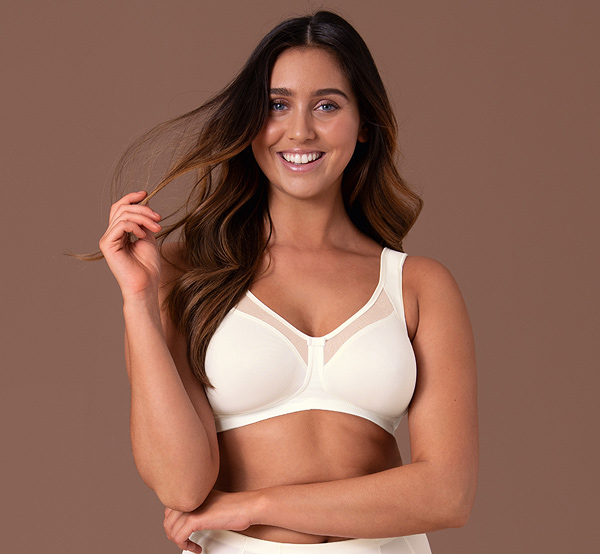 Sizes: 3-section 5459: B-D 34-52 and E-H 34-48.  Clara seamless 5859 comes in B-C 34-48, D-E 34-46 and F-G 34-42.
Clara Soft Bra colors include: new Crystal, Black , White  and Nude.