Lise Charmel Channels Frida Kahlo With the Fleurs de Nuit Collection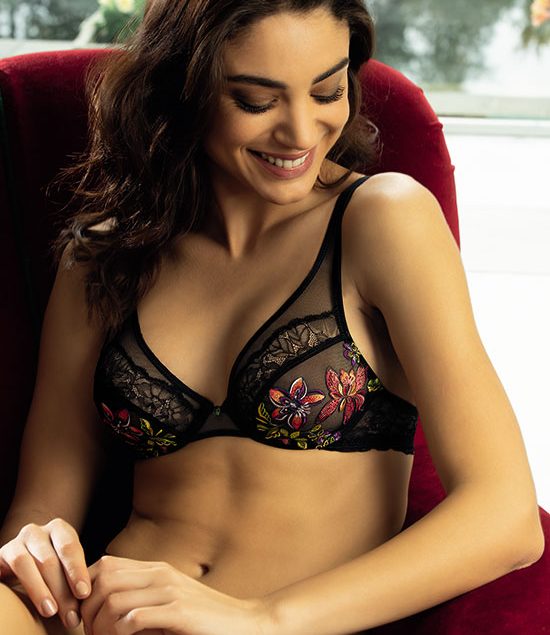 By ELLEN LEWIS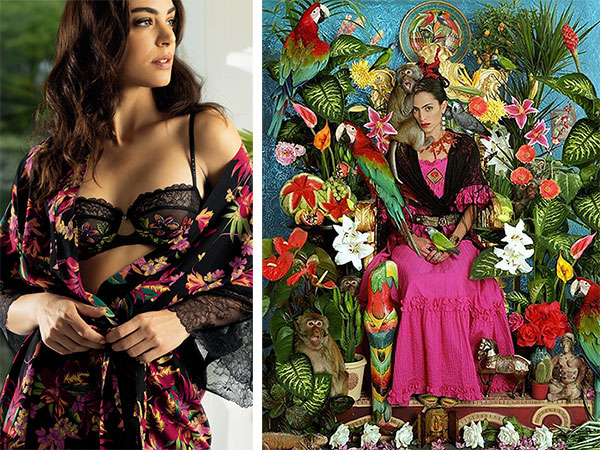 A few weeks ago, Sandra Jones, Lise Charmel's North American Sales Director, and I were chatting about the brand's new Fleurs de Nuit lingerie selection . We are often on a similar creative wavelength when discussing a collection so when she mentioned her recent visit to the Frida Kahlo exhibit at the de Young Museum in San Francisco, my art radar became completely engaged. In Mexico, Frida Kahlo is a national icon. Her image is everywhere from touristy paraphernalia to revered works of art. I was a fan long before I lived here but it is living here that has informed my understanding of her talent.  Her work is a metaphor for our mission on Lingerie Briefs and the Lise Charmel quest to honor the female experience and form. Her mastery of color has been described as the "height of exotica".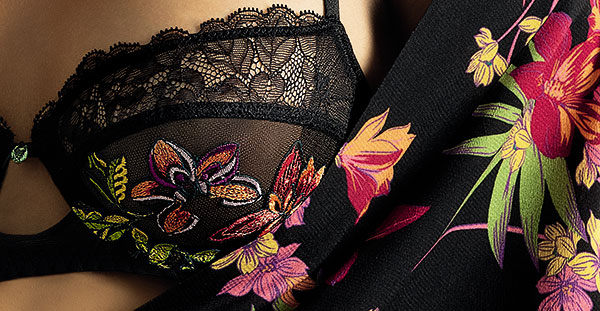 Fleurs de Nuit is a 16-piece collection consisting of 6 bra shapes, 5 panty shapes and 5 sleepwear pieces crafted with the signature Lise Charmel handwork. A super soft, 9 color thread embroidery coupled with leavers laces, Swarovski and bow details is anchored by a woven viscose fabric that drapes the torso with a deeply saturated multicolored floral print. Each shape begs to be seen, inside or outside of the boudoir. Bras range from A-F cups, 32-40 bands; panties and sleepwear S-XXL.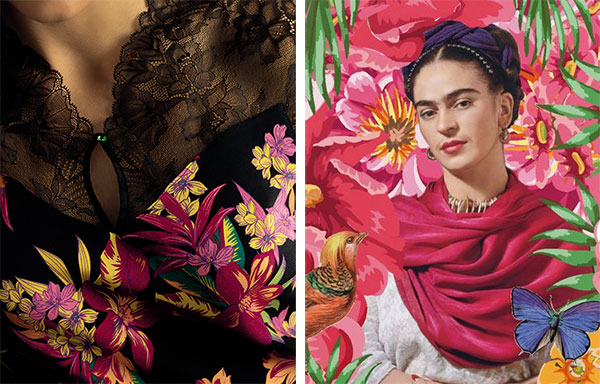 Fleurs de Nuit is a rich, penetrating and incredibly elegant collection extraordinarily crafted by the Lise Charmel artisans. It is complex, like the artist that inspired it, and an ode to the brand's artistry.