Indulge Yourself ~ Empreinte's Thalia Revisited For Summer 2021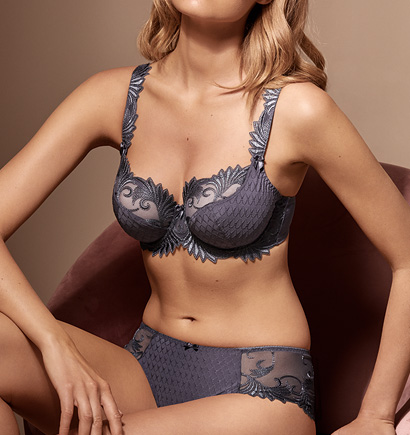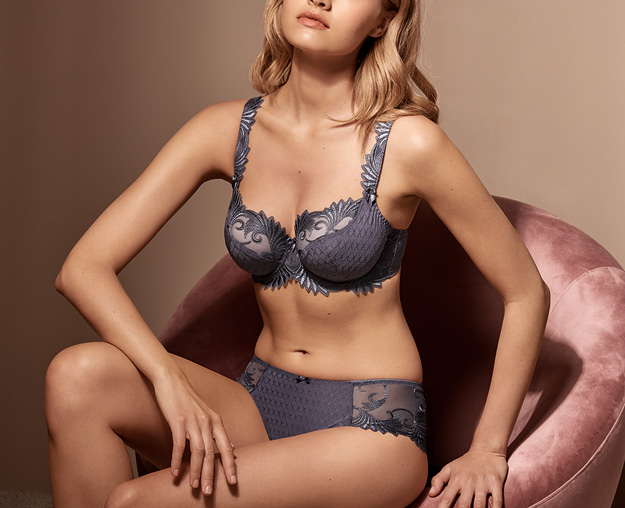 For Summer 2021, Empreinte refocuses on what is essential, without forgetting the need for indulgence. The common thread throughout is a sensual, respectful, natural femininity which remains in keeping with our desire for softness and the joy of rediscovered freedom.
As always, Empreinte relies on its beautiful craftsmanship – as illustrated by the exclusively European, high-quality fabrics – to offer beautiful and long-lasting lingerie for every woman.
Revisited best sellers are among the highlights of Summer 2021. One of them, the iconic Thalia range now includes a microfibre jacquard fabric version which ensures complete support and enhances the silhouette while offering the same strong visual impact.
This soft and ultra-comfortable option is available in a new low-necked shape and a new full cup shape both available from a C to H cup. For Summer 2021, this bright, sophisticated take on the iconic Thalia model comes in Gris Céleste, a shade of grey to match that soft summer elegance. A new colour that will enhance any skin tone and should appeal to all fans of this range.
Thalia low-necked 1856 available from C to H cup and size 30 to 42
Thalia full cup 1756 available from C to H cup and size 32 to 48
Also available in Black, Caramel and Ivory