Parfait Lingerie Promises a Cozy and Sexy Valentine's Day
By HOLLY JACKSON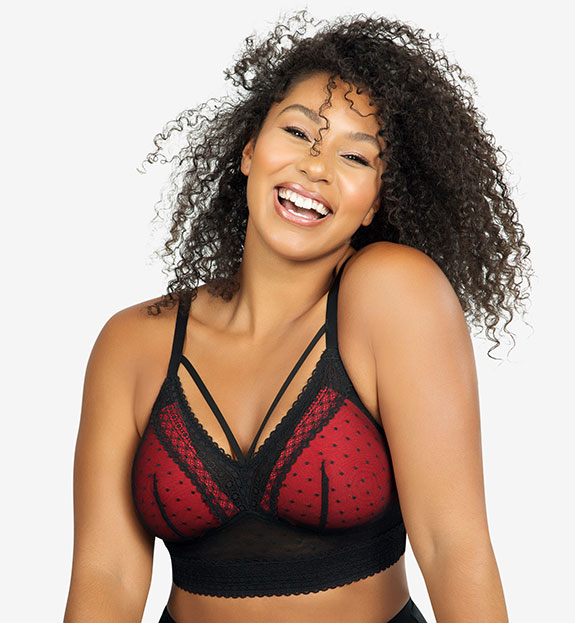 It could be easy to bypass Valentine's Day this year. After all, the pandemic lifestyle has certainly put comfort front and center. I suspect that I've been buying the same lingerie categories as everyone else: cute bras/ bralettes that double as t-shirt, yoga and sleep bras. But frankly, sometimes, it's just plain fun to spice things up. In fact, current trends suggest that this is happening quite a lot.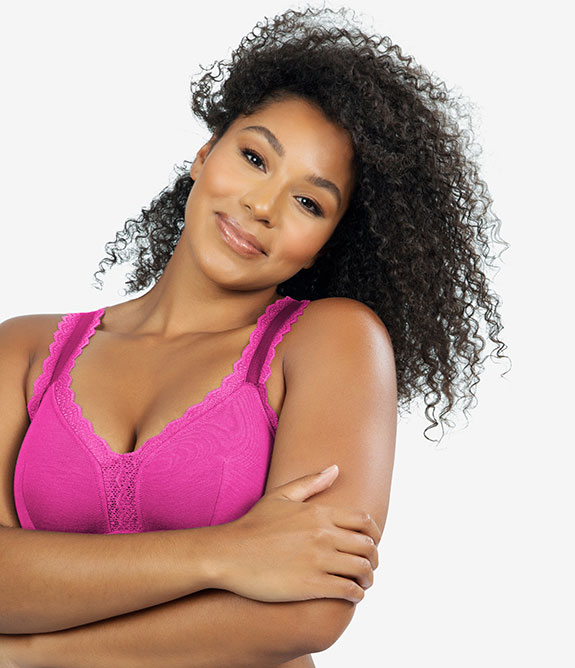 Parfait Lingerie's Valentine's Day collection combines that cozy and sexy feeling perfectly. The pieces are based around a gorgeous Bright Pink that works with a wide range of skin tones and the classic red and black color combination that is a lingerie mainstay. The best-selling Dalis and Mia bralettes plus a sexy new bodysuit brighten up the dead of winter.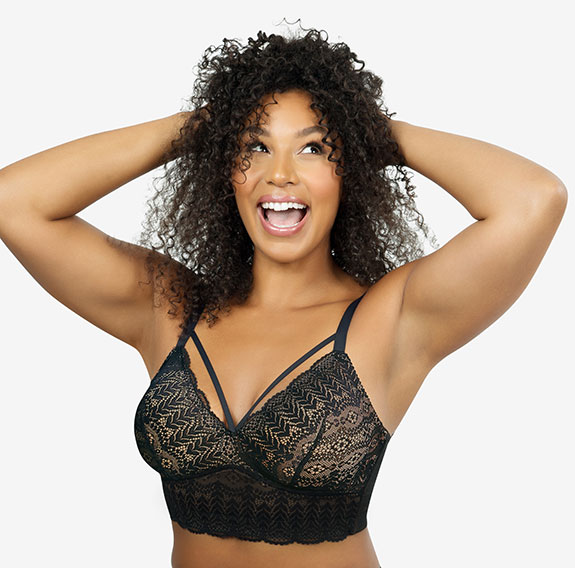 The Dalis Bralette now in a showstopping pink combines softness with light boned side support to create a layer that is easy to wear with everything. I was lucky enough to try one recently and have worn it happily for everything from sleeping to a Pilates stretch class. The Dalis Bralette is available in sizes 30-42, D -H cups (British sizing)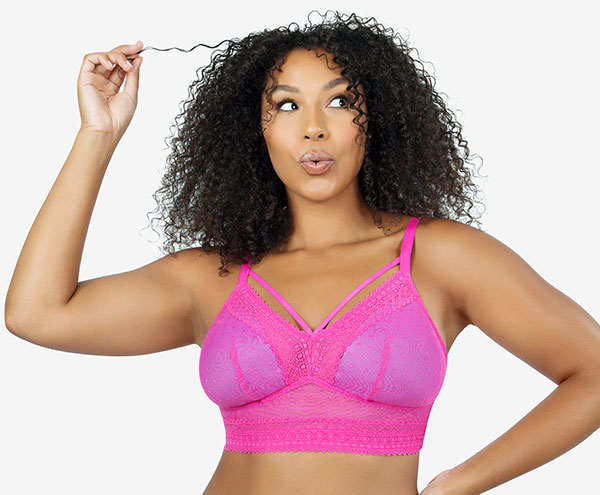 The Mia Lace Bralette and Mia Dot Bralette don't sacrifice substance for style. The Mia Lace uses a stretchy lace and foam cups to add support to a longline design while the Mia Dot dresses it up with flirty polka dot mesh. Both are comfortable and fun options for the holiday in Bright Pink and Black. The Mia Dot is available in 32-44, B-G cups. (British sizing). The Mia Lace Bralette is available 32-42, B-G cups (British sizing)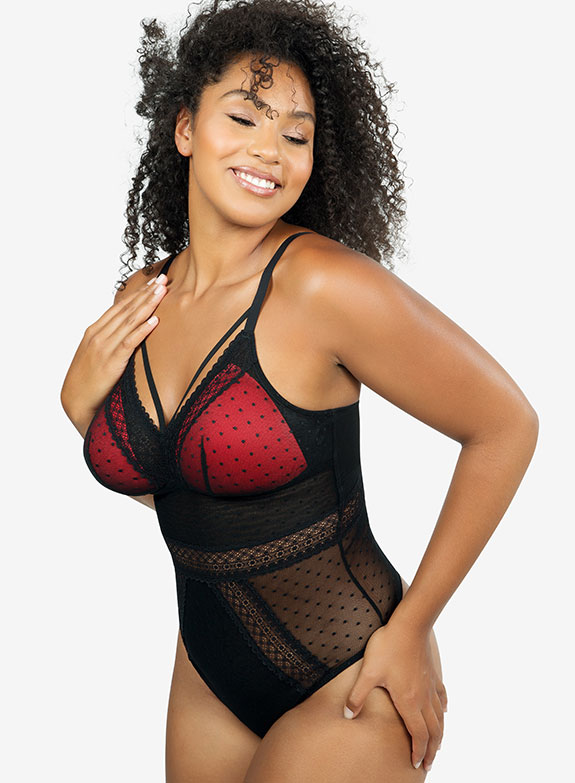 The most fun application of these designs with some serious innovation is the Mia Bodysuit, which incorporates the popular Mia bralette into a full bodysuit style with a very flexible sizing system. This hybrid sizing system combines a woman's panty size and bra size to enable the style to work on a variety of body types including Average Fit, Full Busted Fit, and Full Figure Fit. Available sizes include S, S Plus, M, M Plus, L, L Plus, XL, XL Plus, 2X, 2X Plus, and 3X Plus. I was able to try this one as well and absolutely loved it! I am extremely curvy and have dropped another dress size, so I wasn't sure what to expect, but following the size chart helped me end up in the L Plus size and it fit like a glove.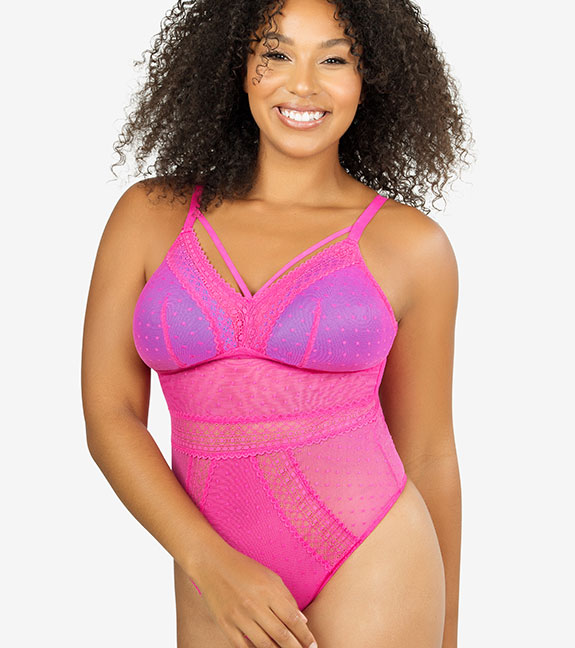 Aside from this brand-new size system, the Mia Dot Bodysuit is also a great piece of Valentine's Day lingerie. A light stretchable polka dot mesh is combined beautifully with lace and the foam cups add a nice level of support. The strappy details and thong back make this piece feel sleek and sexy.
Parfait's latest offerings for Valentine's Day show a sense of fun, a commitment to high quality and design and some real innovation when it comes to sizing for actual bodies inhabited by real people.  At great value, this brand gets it.