Suave, Mauve Mist Color Introduced on Montelle Favorites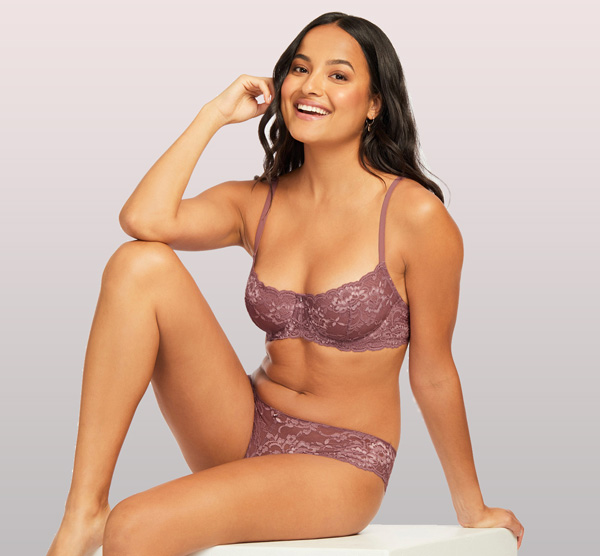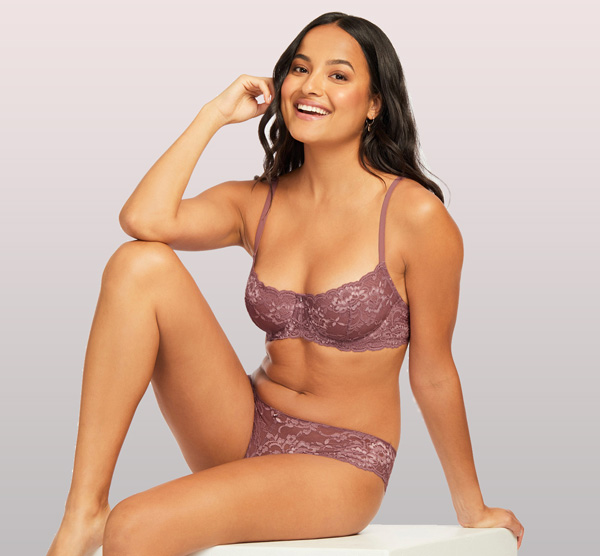 Brighter days are ahead… Montelle Intimates brings an early breath of spring with the introduction of this Mauve Mist hue to their collections.
Mauve Mist tends to be a more feminine option than blue lingerie and a more unusual option than pink lingerie. While it looks great on everyone, it's especially wonderful on darker skin tones. Mauve Mist pieces will be released on March 15th.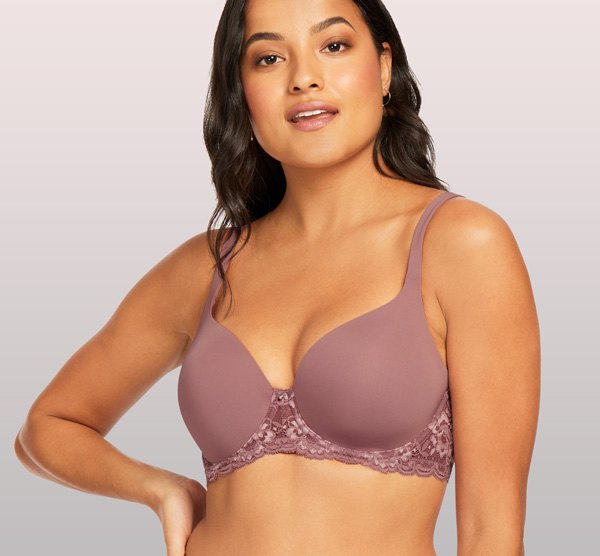 Montelle has applied this hue to a range of popular and classic pieces that suit a wide range of body types. Above is the Pure Plus Full Coverage T-shirt Bra, which combines a lace covered band with practical moulded cups for support and lift. As with other pieces in the line, blush colored lace has been mixed in with the mauve lace for a unique look. This bra is available in sizes 30 – 42 C – H.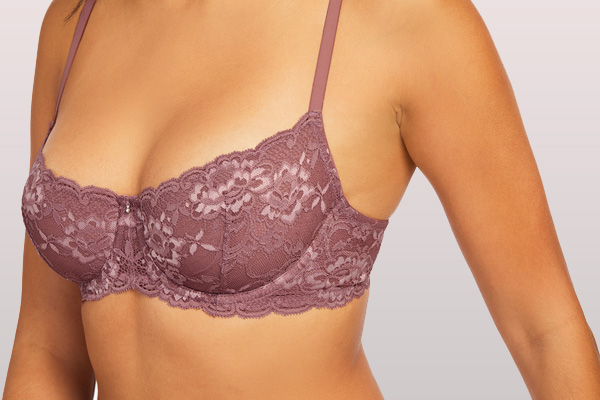 Flirt Demi Lace bra  has a suave, European look due to the gorgeous two-tone lace. It's perfect to wear every day but also pretty enough to feel special. Available sizes range from 30 – 38 A – F.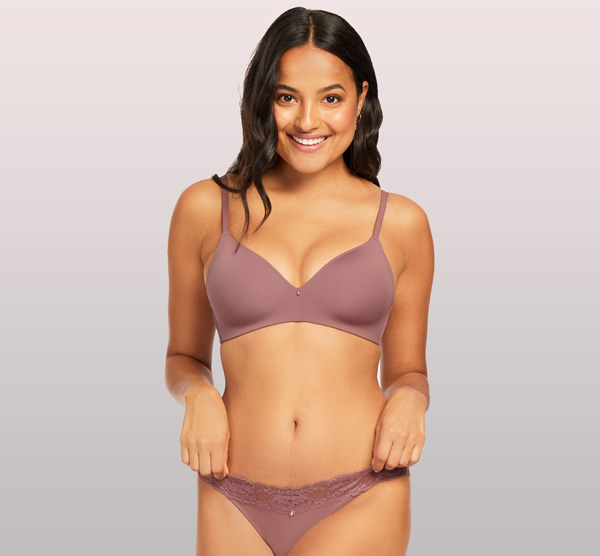 The Wire-Free T-Shirt Bra is an everyday bra that offers the support of an underwired bra without the wires. The flattering shape focuses on comfort and lift, as well as the flexibility of multiple strap configurations. This bra is available in sizes 30 – 42 A – E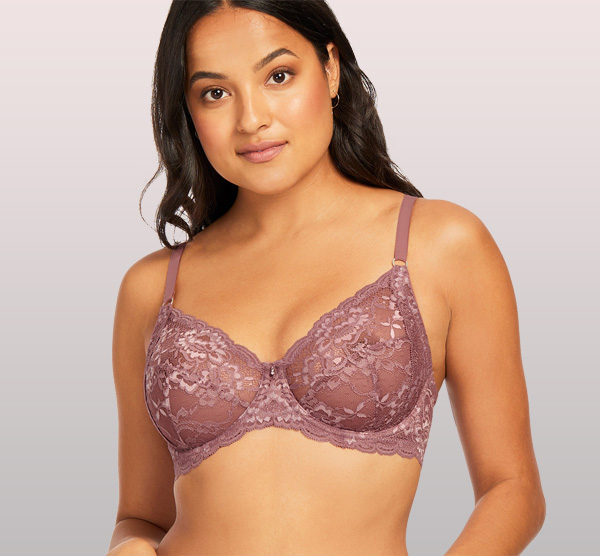 The mauve and blush lace has been applied to a soon to be introduced, new bra called MUSE, a full cup lace bra with a four-part cup. It's a great option for those who like more coverage without sacrificing style and offers curve friendly sizing. It's available in 32 – 40 C – H.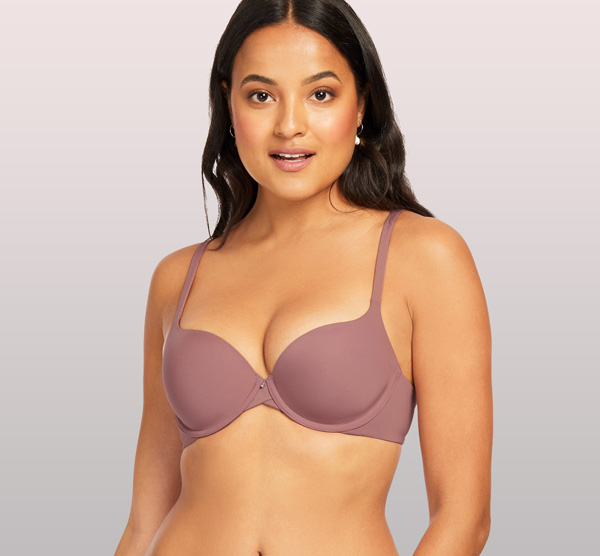 Pure Demi T-shirt Bra has a lower cut and is perfect under outfits with lower necklines. It is a smooth style that features supportive moulded cups and can be mixed and matched with multiple types of matching panties in the line. This bra is available in sizes 30 – 38 A – F.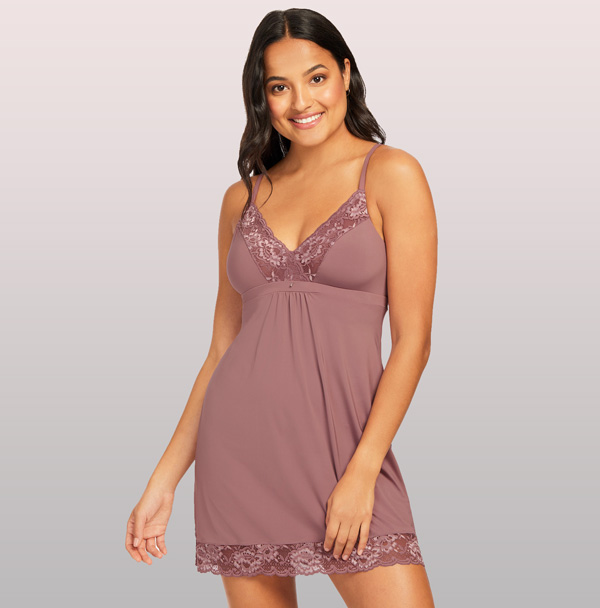 Best-selling Bust Support Chemise combines soft fabrics with superior bust support for a piece that is perfect for sleeping and lounging. The hem is finished with the Mauve Mist lace while the bust is decorated with romantic lace details. Sizes are incredibly inclusive, ranging from S to XXXL.
Montelle Intimates brings their commitment to quality and a wide sizing range to this entire collection. It's perfect for the upcoming spring weather and has something for all personal styles and body types! This fabulous Mauve Mist color ships mid-March!